I have written in previous posts that I have plenty of sandals to the point where I could go without repeating my footwear for at least 2 weeks straight!! BUT when I love a pair of shoes I just want to wear them everyday, with everything....WELL it has gotten to the point that my boyfriend told me the other day that I needed new sandals!! I know crazy huh!! Well let me tell you that I have the sweetest boyfriend EVER!! He surprised me this past Wednesday with two beautiful pairs of shoes from Steve Madden!! One was a sandal that I have been in LOVE with since the first time we crossed paths at Nordstrom hahah, and the second pair was a tan woven leather ballerina flat. Both pairs are BEAUTIFUL!!! and perfect....just what I need to give my summer wardrobe a much needed boost. Sadly, but not surprisingly the tan round toe flats did not fit my big feet! aggr! I have noticed that I always tend to have the same problem with Steve Madden round toe flats. My shoe size is usually 8 1/2, but I am going to have to go exchange them for a bigger size.
As you can imagine I was eager to wear my new amazing footwear to school the next day. I am telling you,it was the best Thursday ever!! Not only is Thursday the equivalent of a Friday for me because Thursday is when my weekend starts, add to that, that I wore my fab new sandals. Yes, indeed the BEST Thursday ever!


What I wore (from top to bottom):
Feather Tunic
-(forgot brand, but I got it at Macy's),
H&M leggings
,
My NEW Steve Madden Chancee sandals :D
,
Abro purse
Vintage Boyfriend Blazer
(used to be my mom's),
asymmetrical tunic
(Tj Maxx),
H&M leggings
,
Steve Madden Sandals
,
Abro purse
.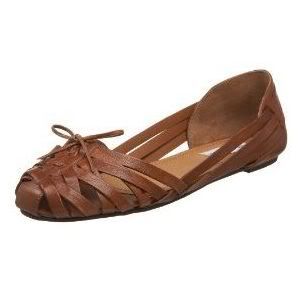 Steve Madden Avino
These are the other shoes that the bf got me....sooooo cute perfect for fall!!! can't wait to wear them.