Any red carpet event is just like playing dress up when you were a little girl... the possibilities are endless. This is why I feel that when a woman walks the red carpet she should always look amazingly glamorous and breathtaking, and I have noticed that this is achieved when:

1) the garment has the perfect fit on the body, no matter how much you love it or how fashionable it is it has to fit the body right.

2) you let personality shine through. No matter how formal the event is, it is important to always wear something that shows personality. Nothing is worse than looking like a cookie cutout on red carpet (or anywhere!).

3) and lastly my favorite part... Always having a hint of something unexpected and new, that can be: a new shade of lip color, a standout clutch, a standout/ statement jewelry, a bold color choice, an unexpected dress detail or new shape, or bold/ standout footwear. Of course all of these unexpected items shouldn't be worn all at once, one or two should make the trick.

Take a look at these fabulous ladies, they sure know the tricks to rockin the red carpet!

2010 Screen Actors Guild Awards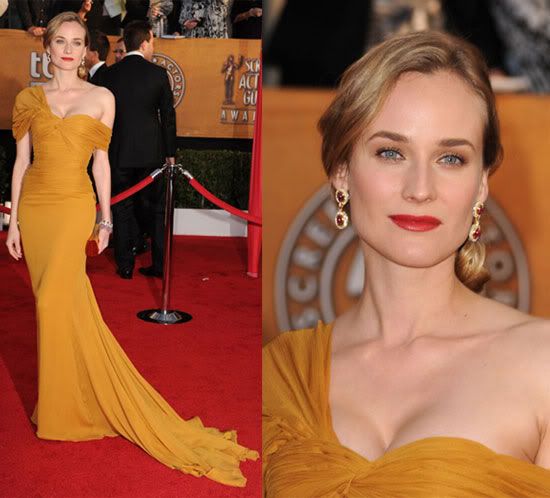 Diane Kruger in Jason Wu- notice the unexpected color choice, bold lip color, and perfect fit.

Marion Cotillard in Elie Saab- perfection !! the dress + those amazing shoes + perfect hair and makeup= A +++++

Sandra Bullock in Alexander McQueen- a step up from your average LBD, way to take it to the next level.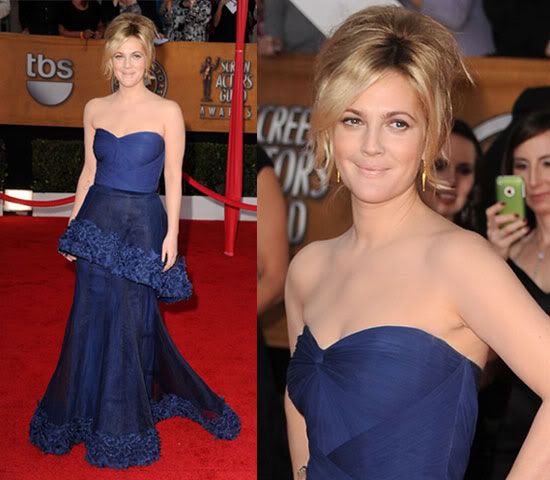 Drew Barrymore in Monique Lhuillier- no need for jewelry the dress does all the work, plus the hair and nude lips let Drew's quirky unique style shine through.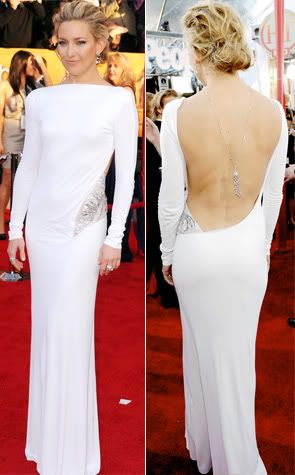 Kate Hudson in Emilio Pucci- breathtaking!! can we say that only Kate has the body and the confidence to pull off an all white, low back dress, and still manage to look glamorous and elegant at the same time.
What do you think???
Who owned the red carpet??
What is important to having a winning look on the red carpet??

pc people, wire image, nydailynews