Currently looking for the perfect denim button down shirt... HELP! any (affordable) suggestions. .. ?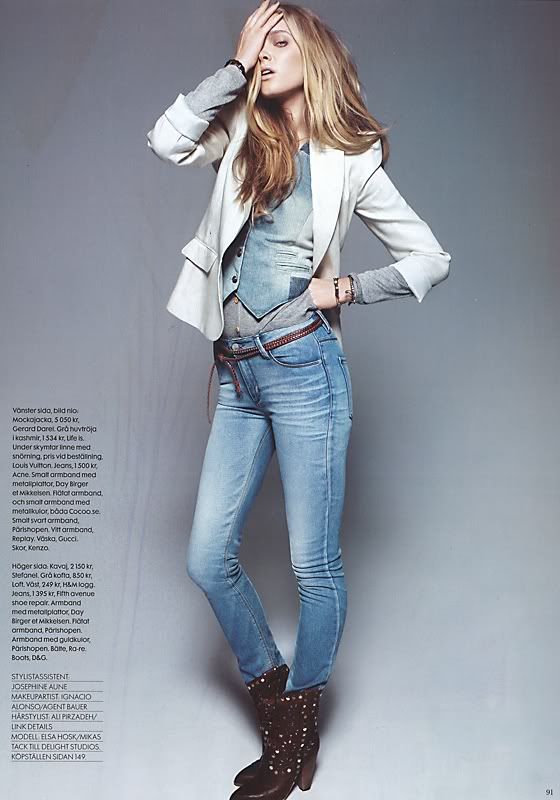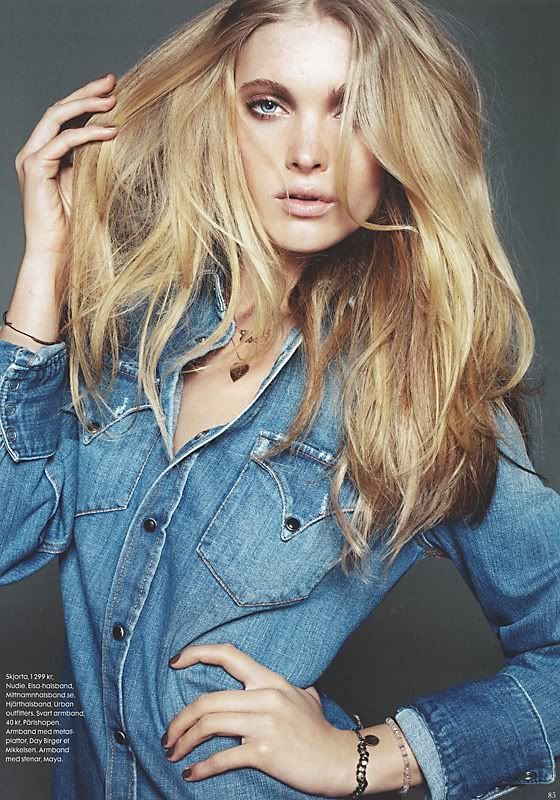 This editorial gets me excited for spring!! and features 4 of my favorite spring must haves...
1) mixed denim 2) Brown, Tan, Beige, khaki, and nude tones worn effortlessly 3) socks worn with sandals 4) bold thick strap platform heels.
Elsa Hosk Elle Sweden February 2010