here is my recent shoe purchase.
I drove all the way to the Costa Mesa South Coast Plaza Shopping Mall, only to discover they were completely sold out of the Jeffrey Campbell Chanel look a like clog "charli-c", and the Celine look a like wedge "snick" WAHHHHH!
I happily settled for these super cute Jeffrey Campbell "Splendid" woodie sandals below, don't they look super 70's right!
I haven't had a chance to wear my new shoes out yet, and I still don't have a personal photographer or a tripod which makes it extremely difficult to post outfit pictures. It was a beautiful sunny day out so I decided to conduct a mini photo shoot with my new shoes and new camera.
and here it is!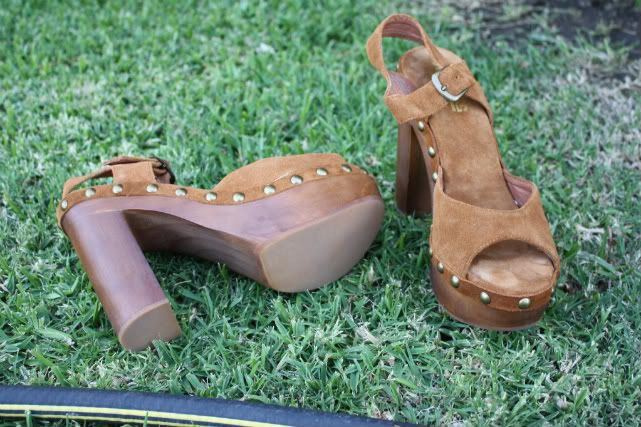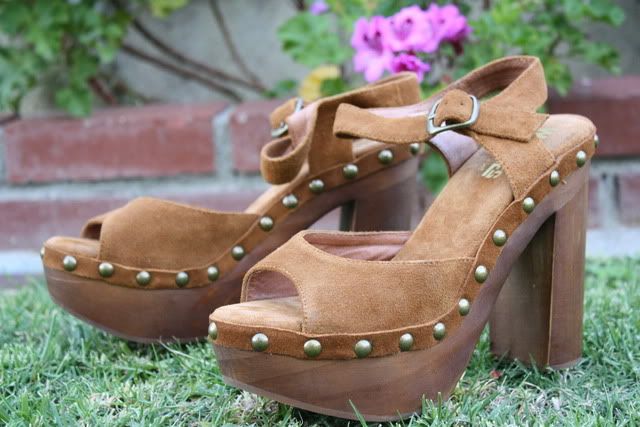 Jeffrey Campbell Splendid $119.95 Nordstrom



I have to say this shoe is extremely different to anything I have ever purchased or worn before, and for this same reason I am super excited to wear them, and to see people's reaction when I rock these honeys out and about. I know I will be getting a lot of "what thas" walking around my town in these babies! and I can't wait.