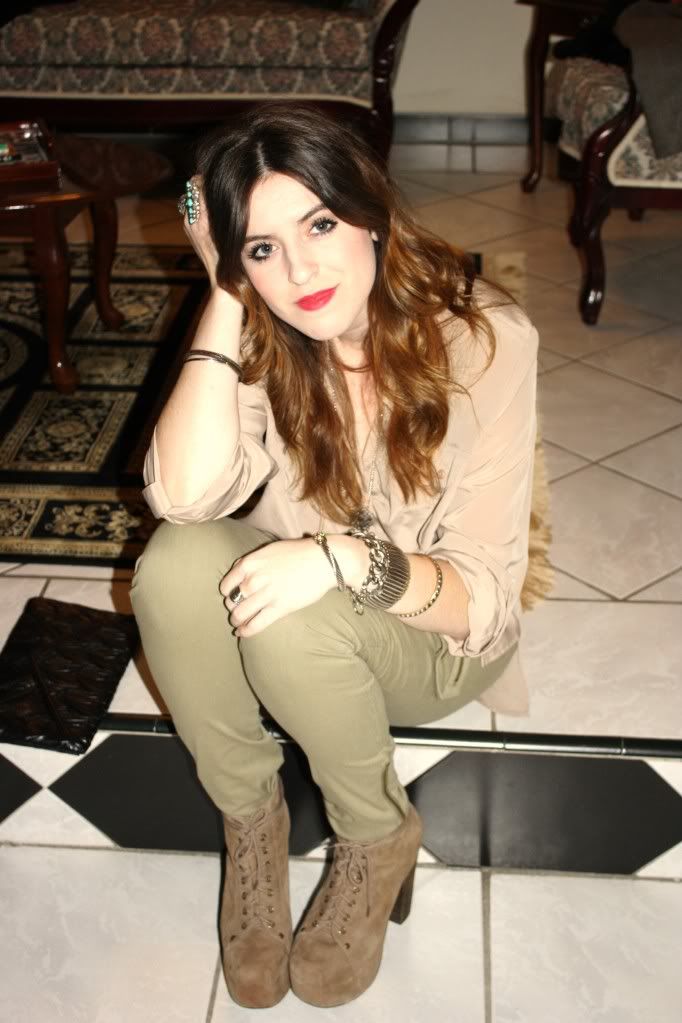 BLOUSE: Macy's
CARGO PANTS: H&M
JEFFREY CAMPBELL LITA BOOTS

Above are some better pictures of what I wore for Thanksgiving.
Since we are still on the "giving thanks" topic here goes just a though that crossed my mind as I was posting these pictures . Many times all I write about here on the blog might be "material" stuff, with the words "want" and "need" attached to them. Fashion is my art, but along with that I may come across as materialistic, consuming, and non-caring person especially to those who don't know me and don't understand my love for fashion.
It's easy for any person to get lost in the "want, need, want" of fashion... I sometimes catch myself sliding down that path of "need, need, need" when I know I really do not need another pair of shoes with such urgency, and then I try to reason. At the end of the day I am just another girl trying to live her life the way she loves, but one thing is for sure all I ask for at the end of the day is to live a happy and healthy life next to my loved ones whether that includes shopping or not. I am grateful for the simple things I many times take for granted, and sometimes it's good to stop, slow down, and remember what those small simple things are.
XOXO
aRi

.