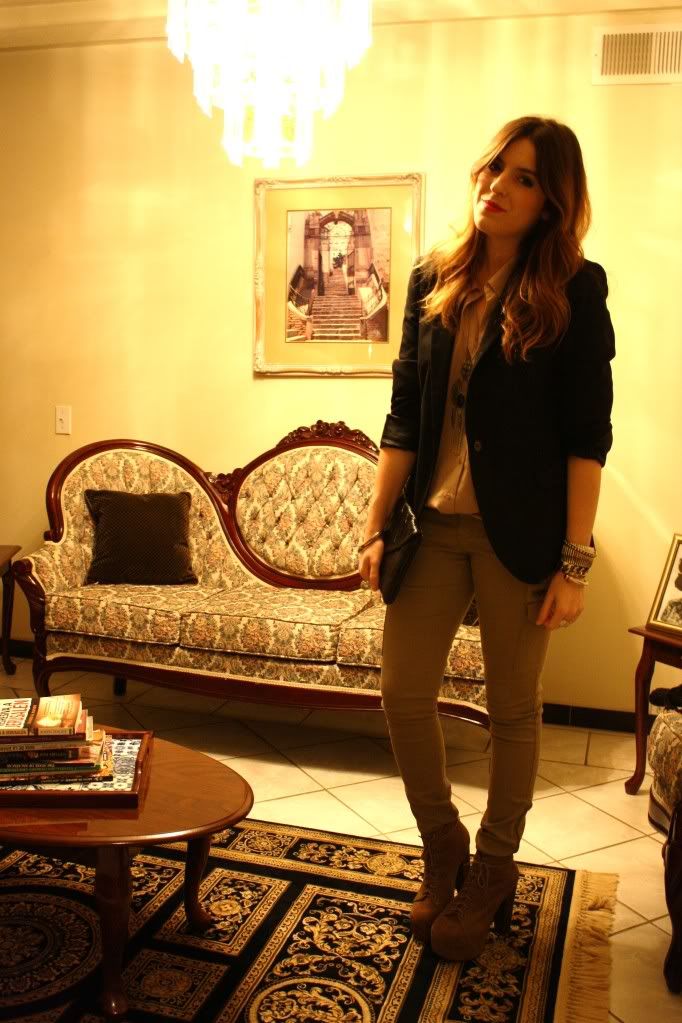 This is what I wore yesterday for Thanksgiving. This year I decided to wear something a little bit more laid back and casual as opposed to other years. Please excuse the horrible lighting. I honestly hate taking indoor outfit pictures. However, as our days seem to have become shorter and our nights longer... it sometimes seems impossible to snap a couple of outfit pictures before the sun sets. I promise I will try harder, because again.. I HATE indoor pictures.
BLOUSE: macy's
CARGO PANTS: H&M
SHOES: Jeffrey Campbell
BLAZER: ZARA
Thank you to you all for being a part of my blog, and through which you are a part of my life. I appreciate every single visit, reader, comment, and non- comment ;)
have a great weekend!
XoxO
aRi
Also, I want all of you to enter my Chain Necklace giveaway! Click on this link for more details and to enter!