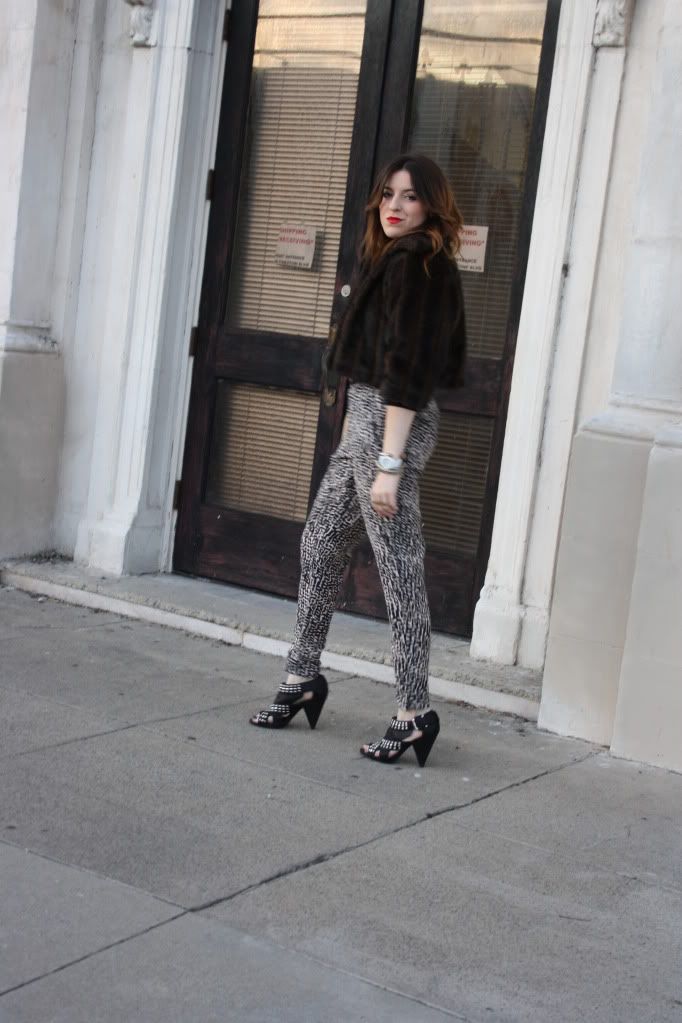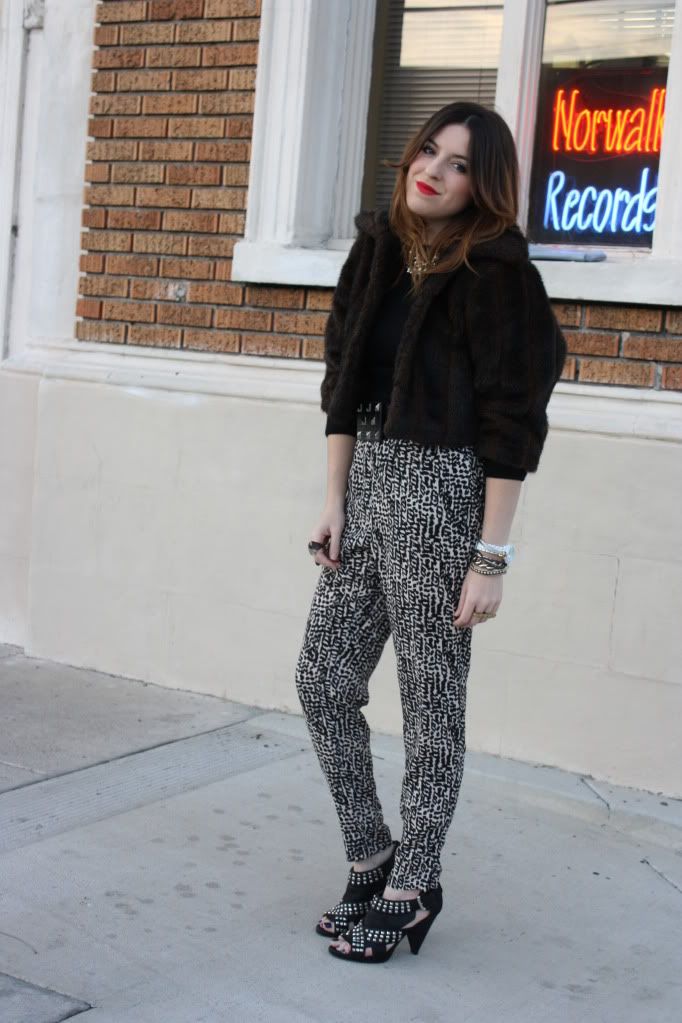 Hello darlings, are you all ready for your weekend!! and for that Fab H&M + Lanvin Collab. I will be trying to check out that collection tomorrow at 8:00 am at the South Coast Plaza location wish me luck, I really want those killer shades!
Above I am wearing an outfit I put together for a

BEBE

Facebook page styling contest

, along with 8 wonderful bloggers you all might be familiar with.

BEBE

was kind enough to send me this beautiful sweater from their cashmere line to style to my liking.

You can check out my look HERE

and all of the blogger looks

HERE on the BEBE Facebook Page

.
If you love my look, or any of the looks be sure to show some love on the

BEBE Facebook page

.
I have to admit I was surprised by a few (or more than a few) of the "HARSH" comments I came across. Not that I really care, I just think that WOW some people can be really rude. I don't think I could ever write the word "ugly" on any type of commenting forum. Anyways, be sure to check out the BEBE Facebook page, and check out all of the fabulous looks! A HUGE thanks to BEBE for the lovely sweater, and for the invitation to participate!
As many of you know, I love to re-work my clothing pieces to make them look different and "new". Guess what!? The BEBE sweater I am wearing is actually a scoop neck sweater, but I chose the give it a modern/bold vibe by wearing it with the back to the front. Oh yes, as for the title of this post.. this outfit was WAAAY to ugly for "some" people... haha... I love it! All I know is that I love this "ugly" outfit... and YES I would wear it all day, everyday ;)
THE OUTFIT:
gifted BEBE scoop neck cashmere sweater
(worn w/ back as front)
F21 belt
H&M pants
ZARA shoes
VINTAGE clutch
FAUX FUR cropped jacket
(over 5 years old frm TJ Maxx/ Marshalls)
Have been super busy lately, and have missed visiting your lovely blogs, hopefully I will be able to catch up this weekend! Last thing, how are you loving the larger images?? not sure if I will keep, let me know if you likey!
that's it for now, have a fab weekend!
XOxo
aRi