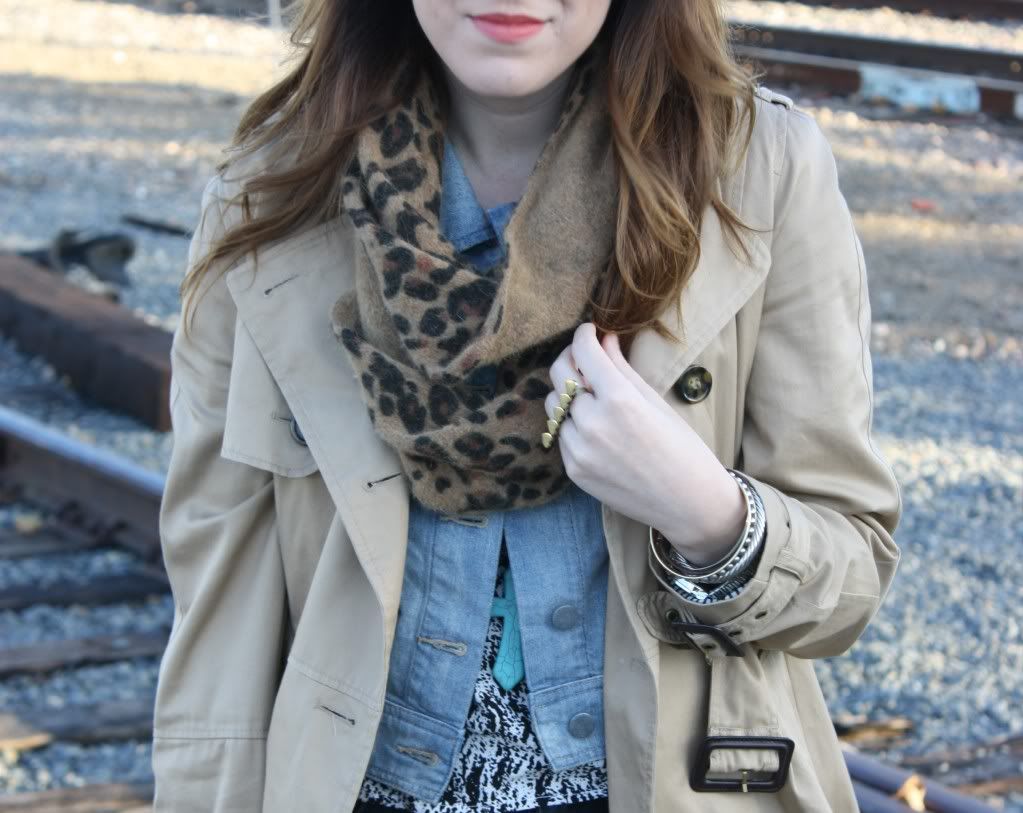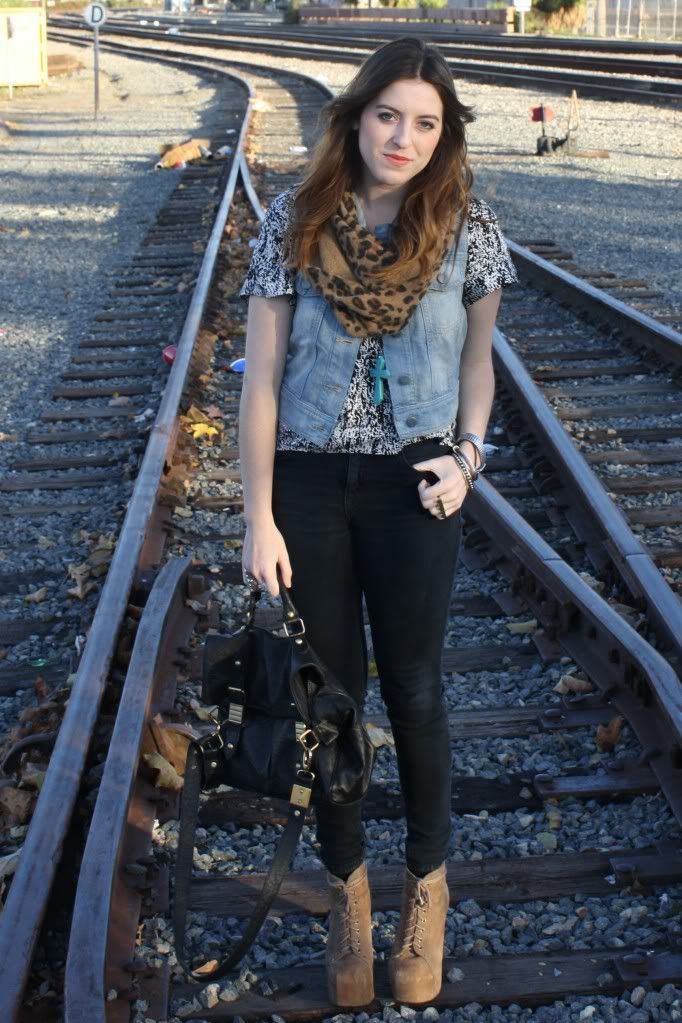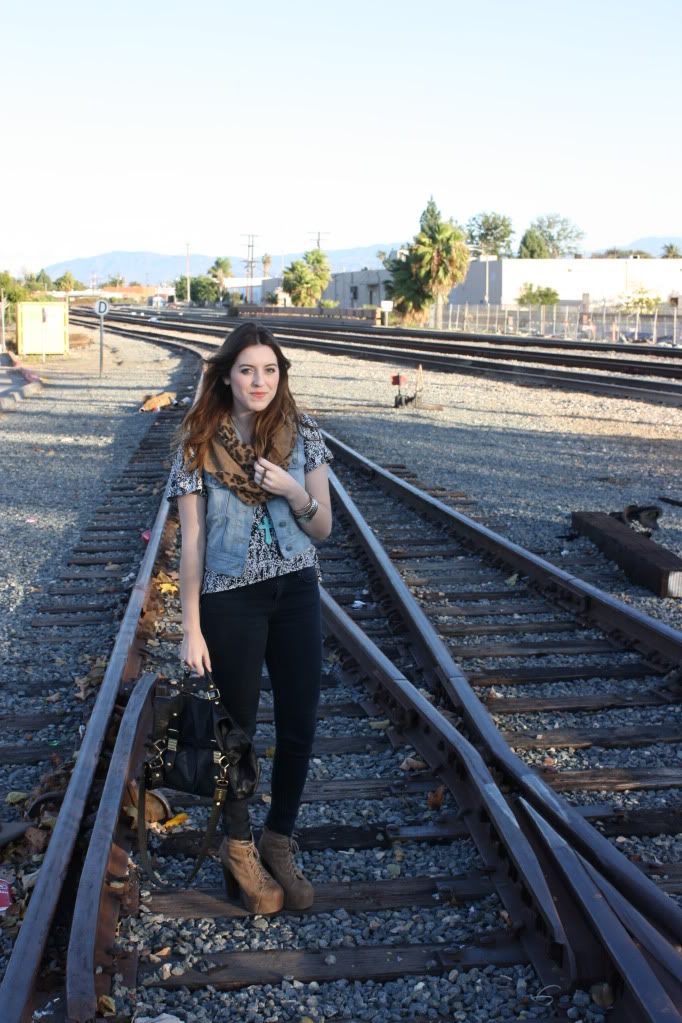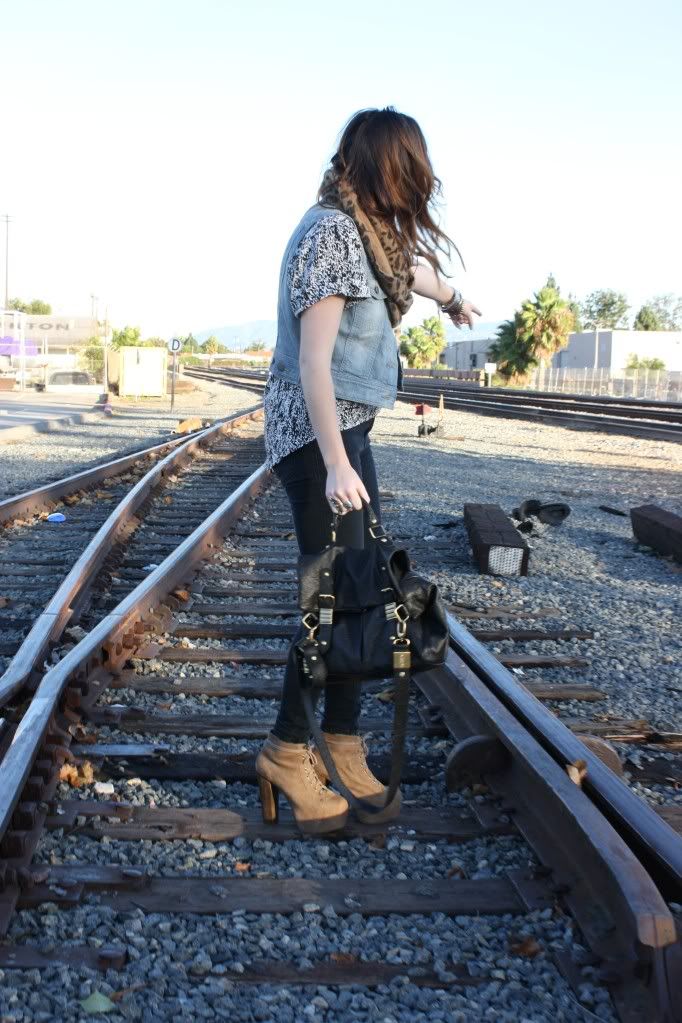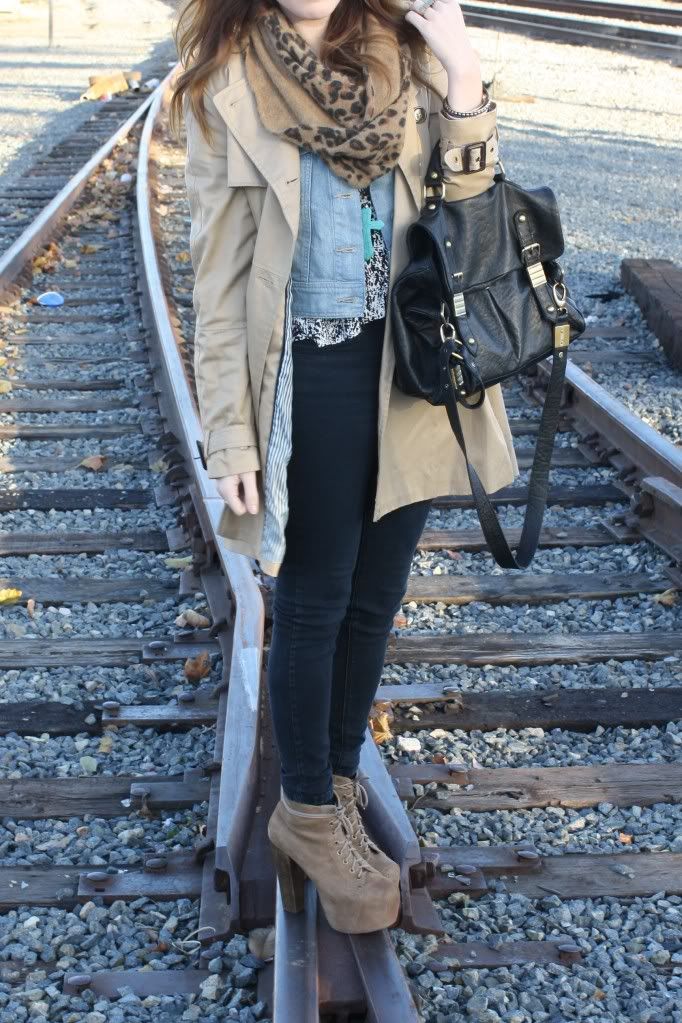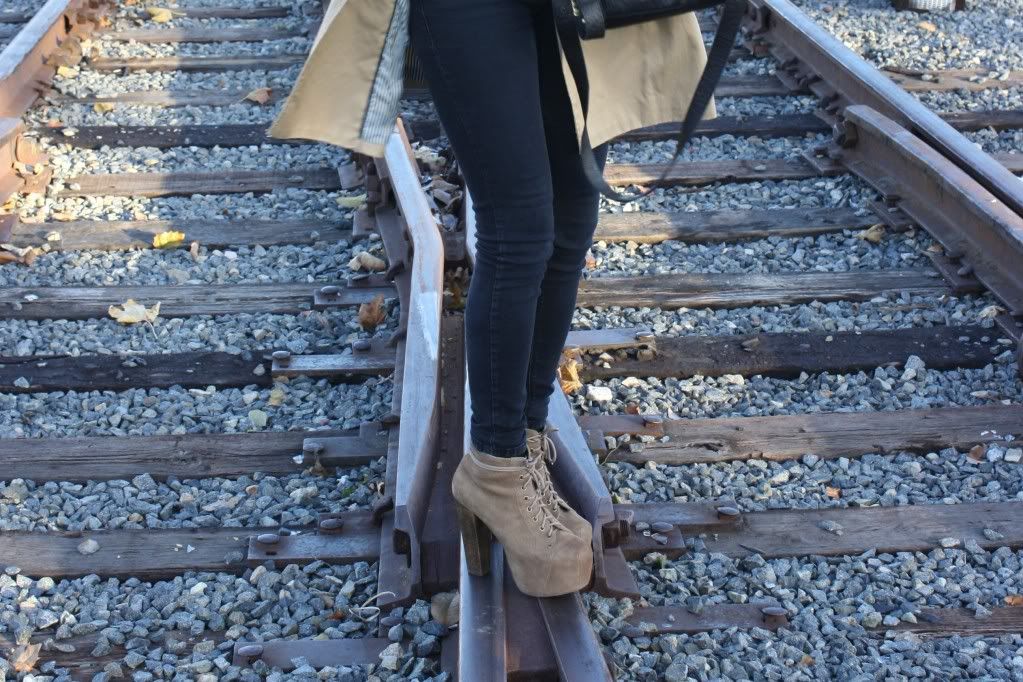 Trench Coat: H&M
Blouse: G-Stage
Denim Vest: Hinge Nordstrom Rack
Jeans: BDG Urban Outfitters
Boots: Jeffrey Campbell
Mohair Scarve: Nordstrom
Necklace: F21
Fashion is a balancing act. You add, you take away... but how do you know when to stop.
Usually when getting dressed, I pretty much pile on what I am loving at the moment. Look in the mirror to make sure I don't look like an over done Christmas tree before I walk out of the house, and that's it. I guess it's more of an instinct kind of thing?
I finally was able to go somewhere else other than my front yard to shoot these outfit pictures, yay to that! My boyfriend was the photographer this time around so that explains all the goofy pictures, where I honestly have no clue what I am doing. I find it very difficult to be serious around my BF, he brings our my total goofy-ness... yes guys I am a MAJOR goof ball! All I know is that I was trying not to fall on my bottom when walking and balancing myself on the train tracks wearing my Litas (okay jumping too) ! Actually, I pretty much almost fell twice, yes I am very VERY clumsy, and have had a tons of scares when wearing many of my TALL JC's!
The winner of the giveaway is Becs of
Style With Benefits
! I honestly can't wait to see how she rocks the necklace! If you did not win this time around don't worry, I have another jewelry giveaway in the works. I will share details soon!
Xo
aRi