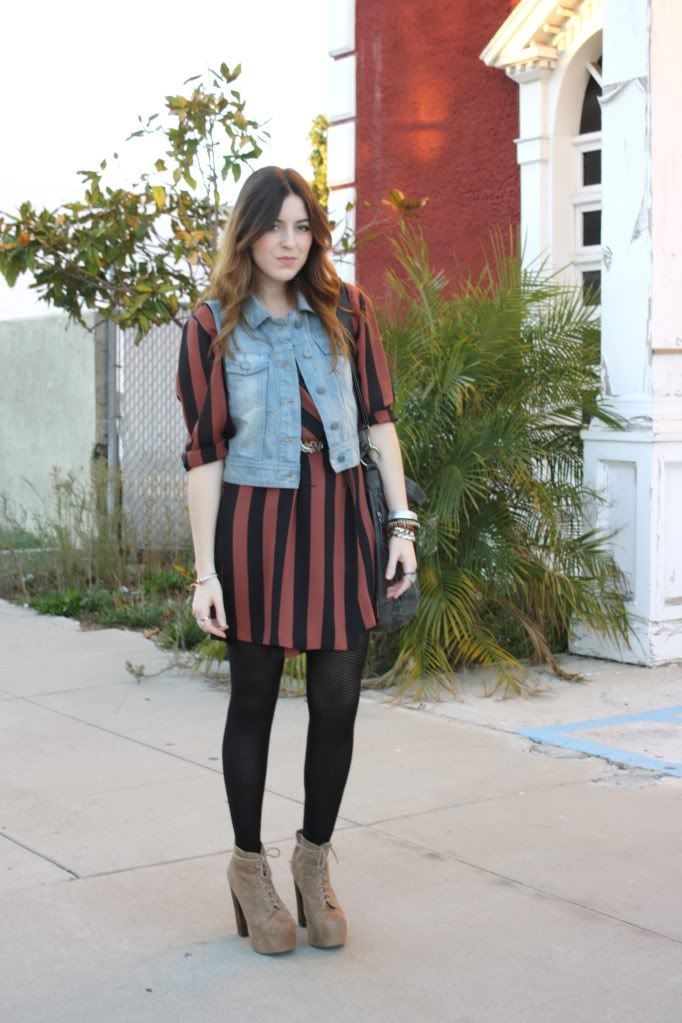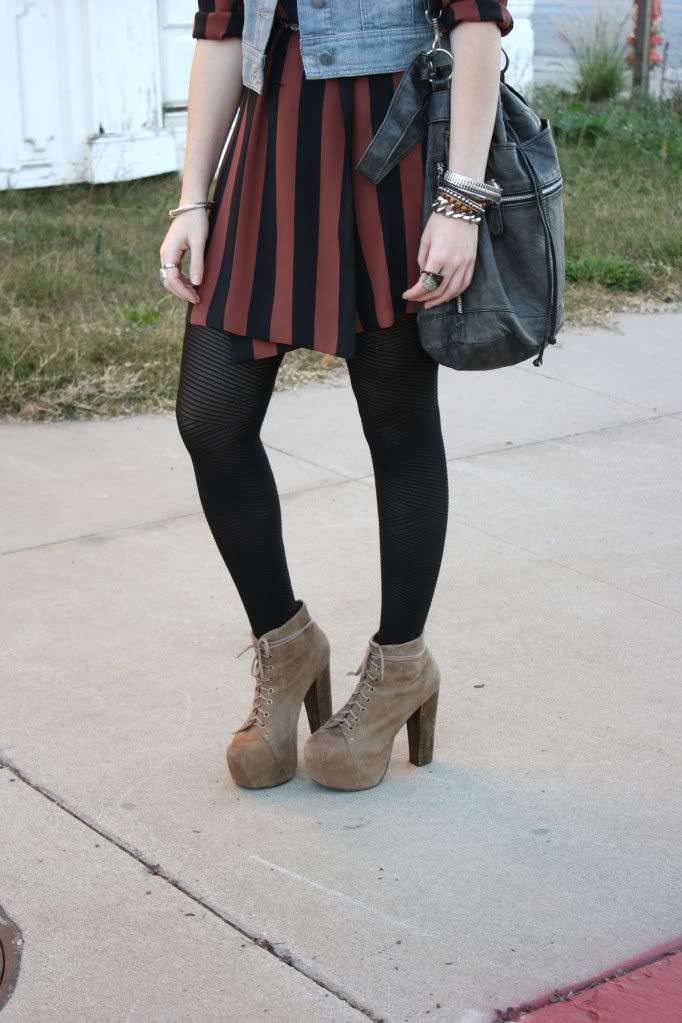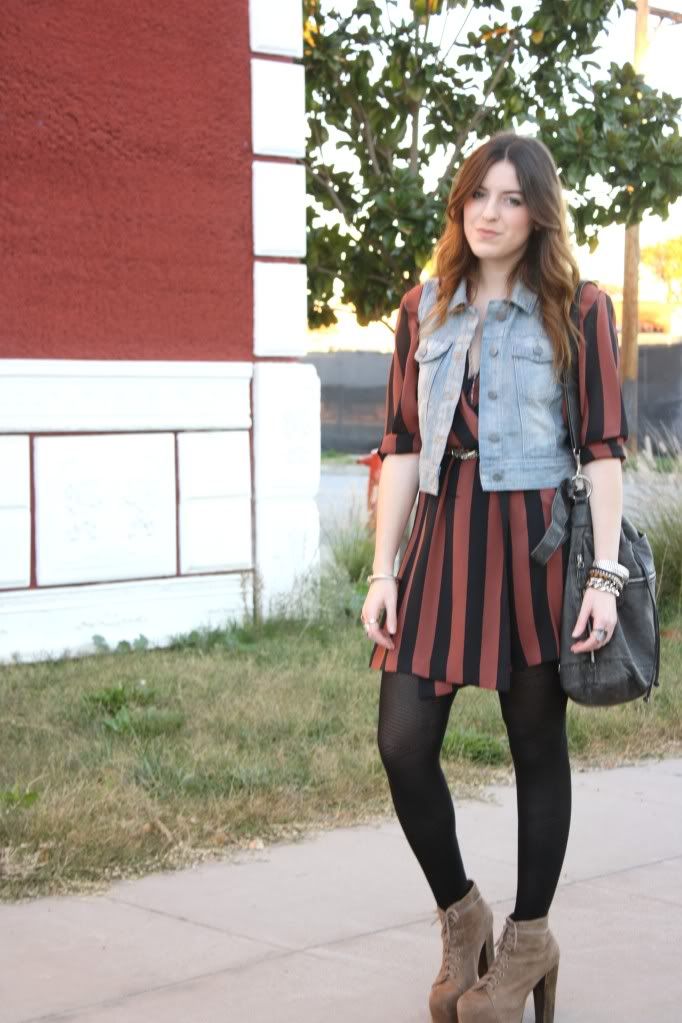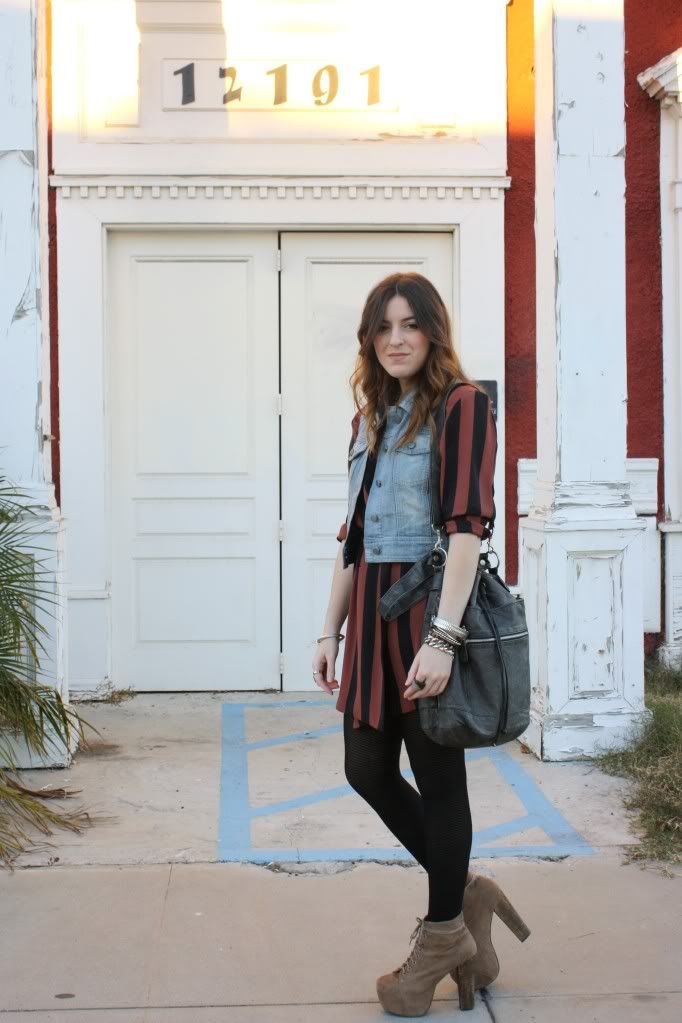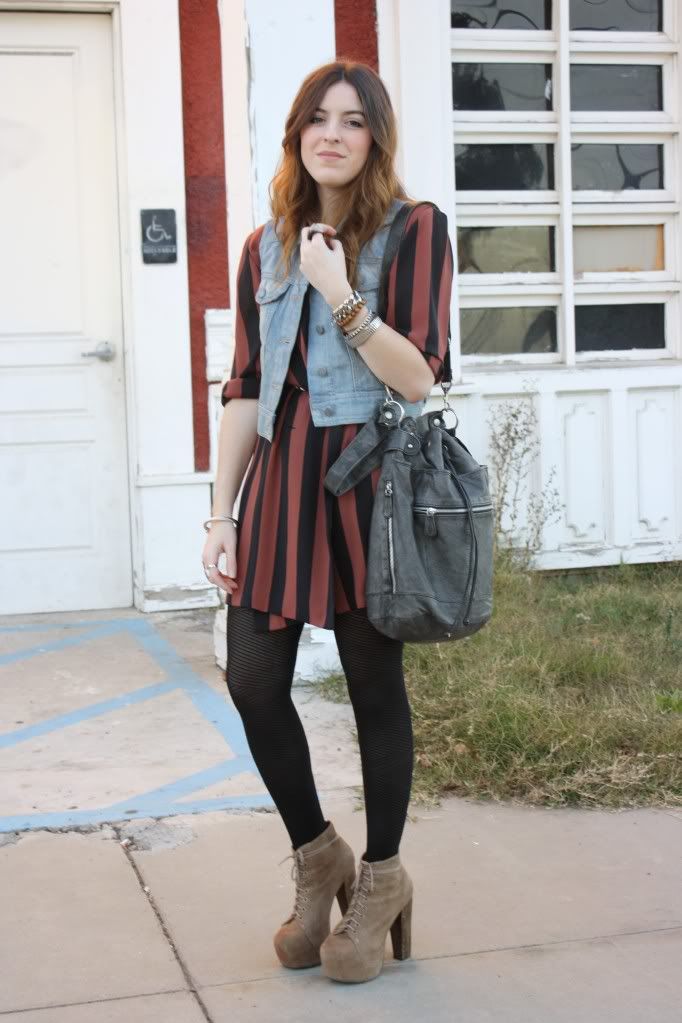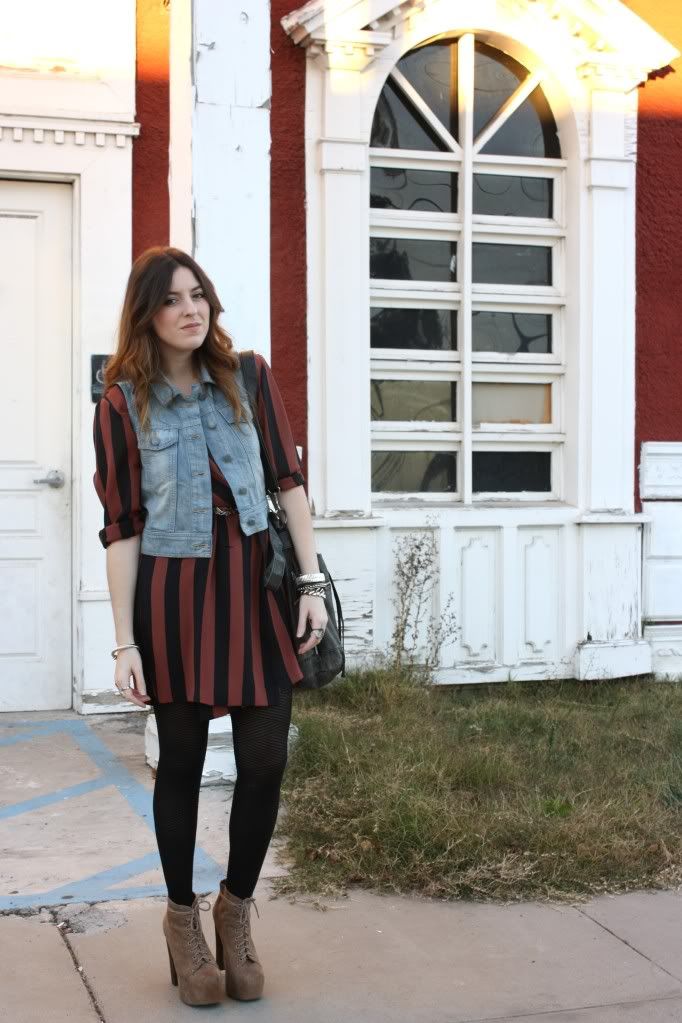 shirt dress:
Fancy Disaster Vintage
denim vest:
Hinge via Nordstrom Rack
tights:
Chinese Laundry via Marshalls
shoes:
Jeffrey Campbell
bag:
Nordstrom Rack
leopard belt:
vintage
I decided to change things up a bit, and I am loving it! This outfit above is a little bit more "girly" than my usual outfits. I guess I had to change my state of mind, since this December I have been very stubborn waiting for the cold, chilly "winter" weather to kick in, but no such thing! Today we had an 80 degree weather appearance, so I decided to give up and enjoy this warm winter weather (sounds weird right) and that is exactly how this outfit was born.
This shirt dress has become one of my favorite vintage pieces, I found it at a great price at the monthly Long Beach Antique/Flea market. I have been itching to go thrifting/ vintage shopping these past days, so I seriously can't wait till next Sunday so I can go to the LB antique market to do a little shopping, lets hope I score on some amazing pieces. If you live near the area I highly recommend you stop by, I will definitely be stopping by. For more info you can visit http://www.longbeachantiquemarket.com/