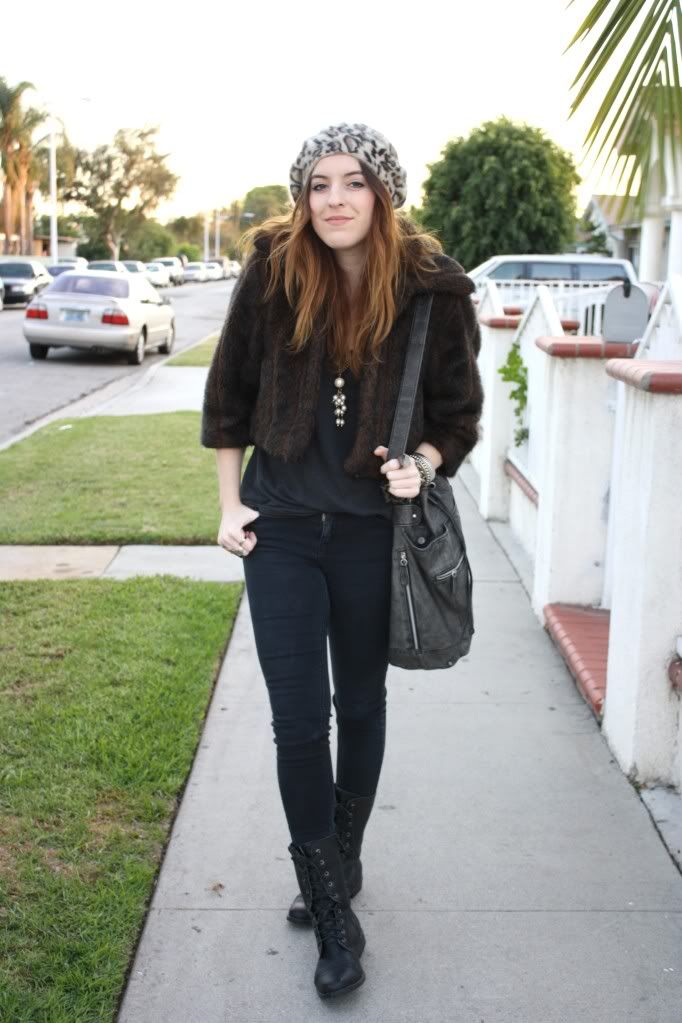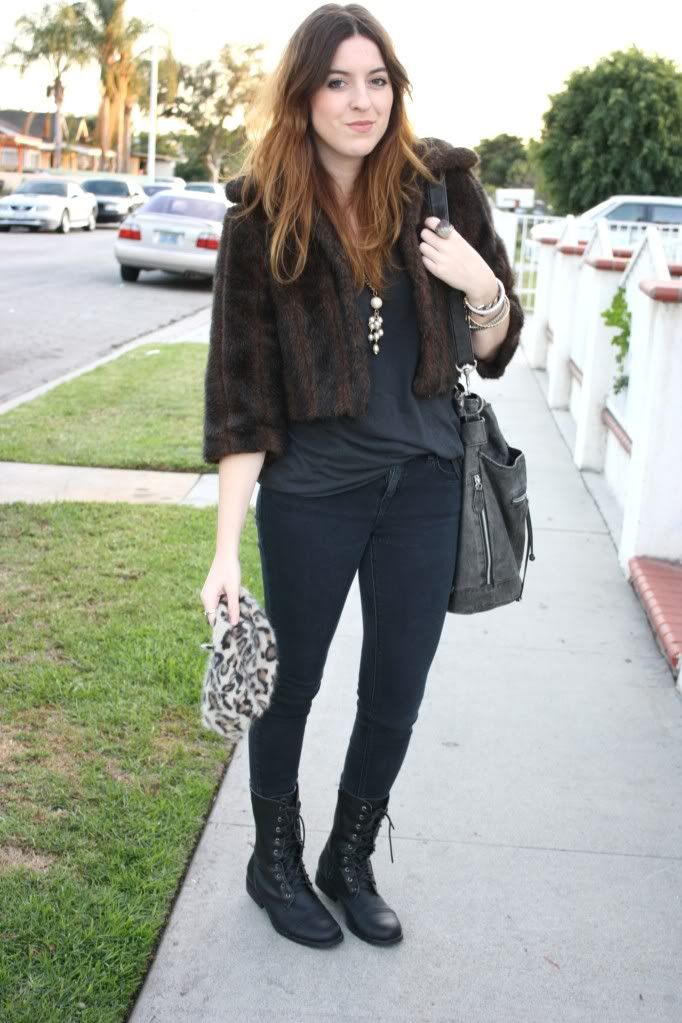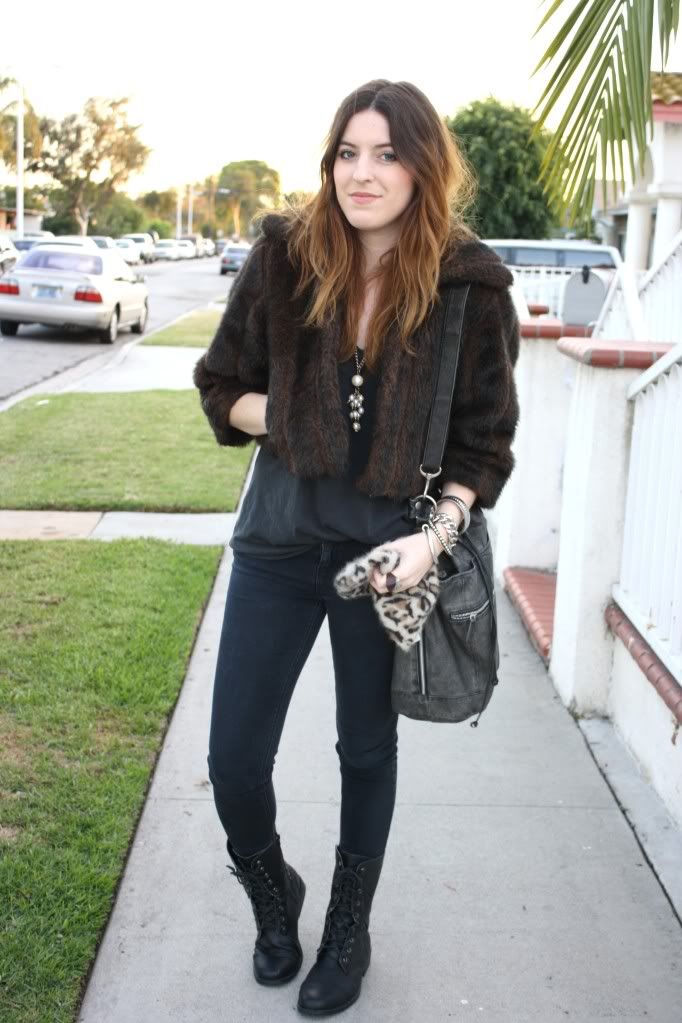 jeans:
BDG Urban Outfitters
boots:
Union Bay via Marshalls
necklace:
Vintage via Long Beach Antique Market
You can probably tell that I am wearing my favorite pair of jeans and my favorite tee by how faded they are! Note to self: need a new pair of black skinnies. This is another laid back outfit, where I opted for basics with a little umph. I can't help but dress down these days, because my new "combat" boots make me want to dress laid back and grunge-y everyday! No lie I have worn these boots five days straight, so glad I got my money's worth!
I have been very chill and laid back all week,
so now I really want to dress up this weekend!