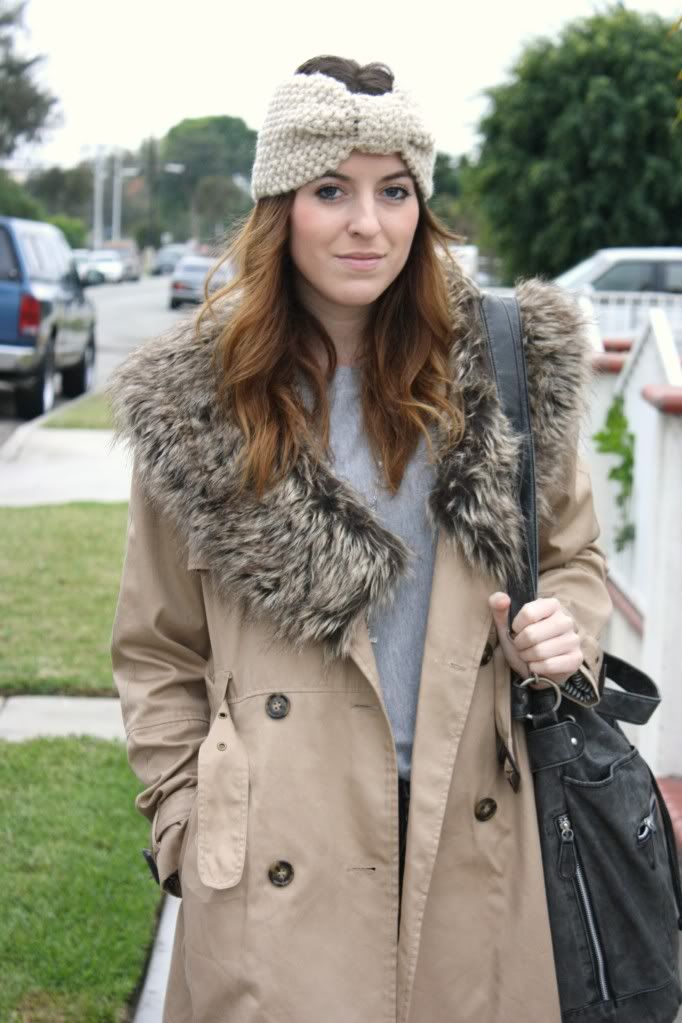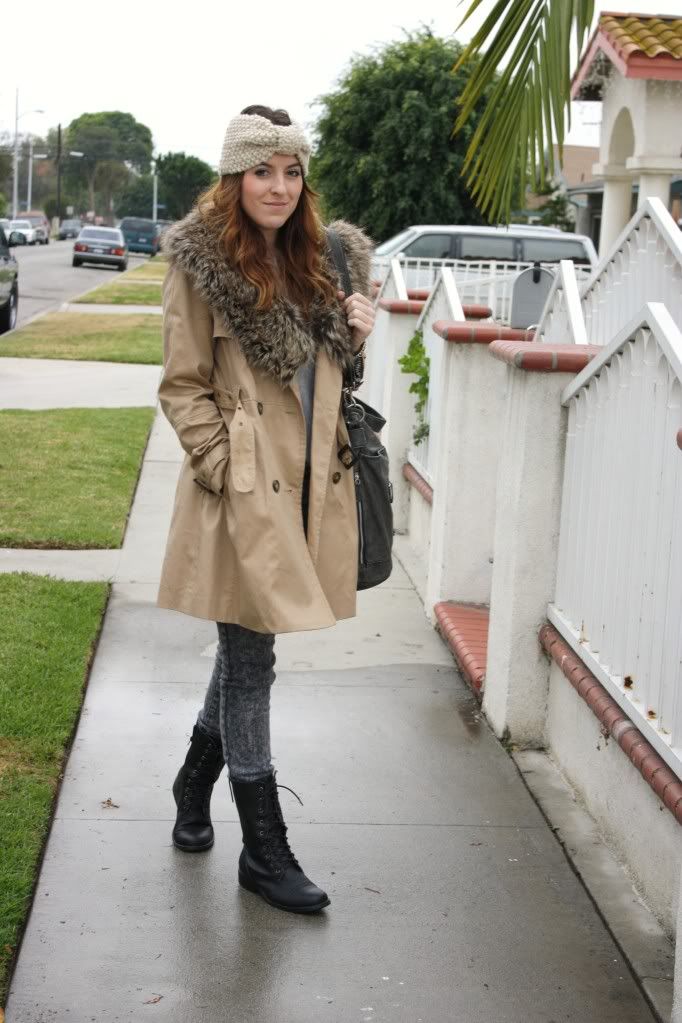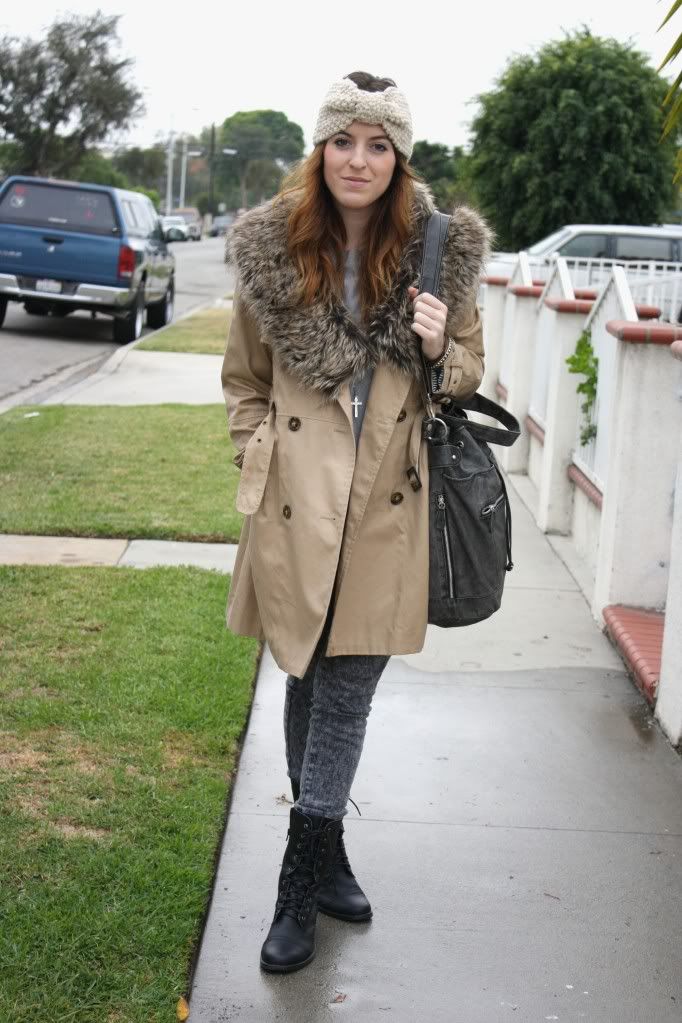 turban:
F21
trench coat:
H&M
faux fur collar:
Foreign Exchange
jeans:
Urban Outfitters
boots:
Union Bay via Marshalls ($25)
bag:
Nordstrom Rack
Laid back, simple, and COMFY that was all I wanted out of an outfit yesterday. To be honest I was not even planning on snapping any outfit pictures, since all I was planning on wearing was a jeans and a t- shirt combo. However, a certain situation required me to get a little bit creative.... I had not done my laundry in foreeeever!!! :o Yes I was running out of options and clothes to wear. Luckily the weather was chilly (FINALLY) and I just threw on my really old acid wash jeans, a thin sweater, and as I rushed out of my room I threw on the headband, the trench (with safety pinned faux fur collar) and my new "combat" boots.
If you follow me on

Facebook

and

Twitter

you probably read about my $25 flat military style lace up boots, well here they are. ( little bit cheap-y, but not bad for $25!)
Yesterday we started our family Christmas posadas at my house (a Mexican tradition) so this was the perfect laidback outfit allowing me run around and get everything ready for our guests, but I am planning on "dressing up" a little bit more for the next ones.