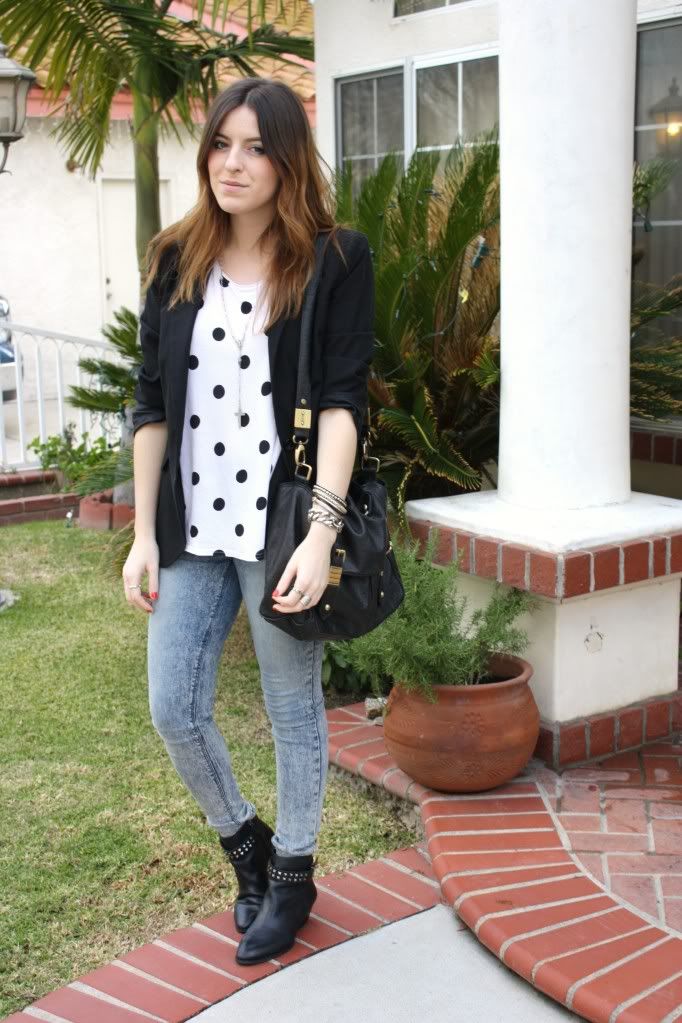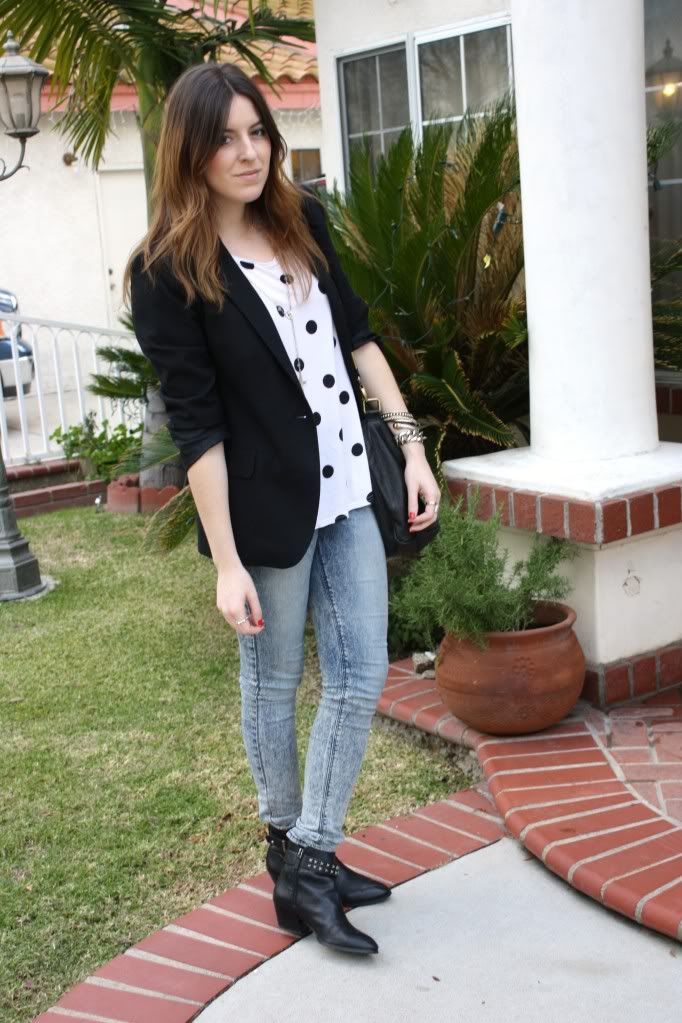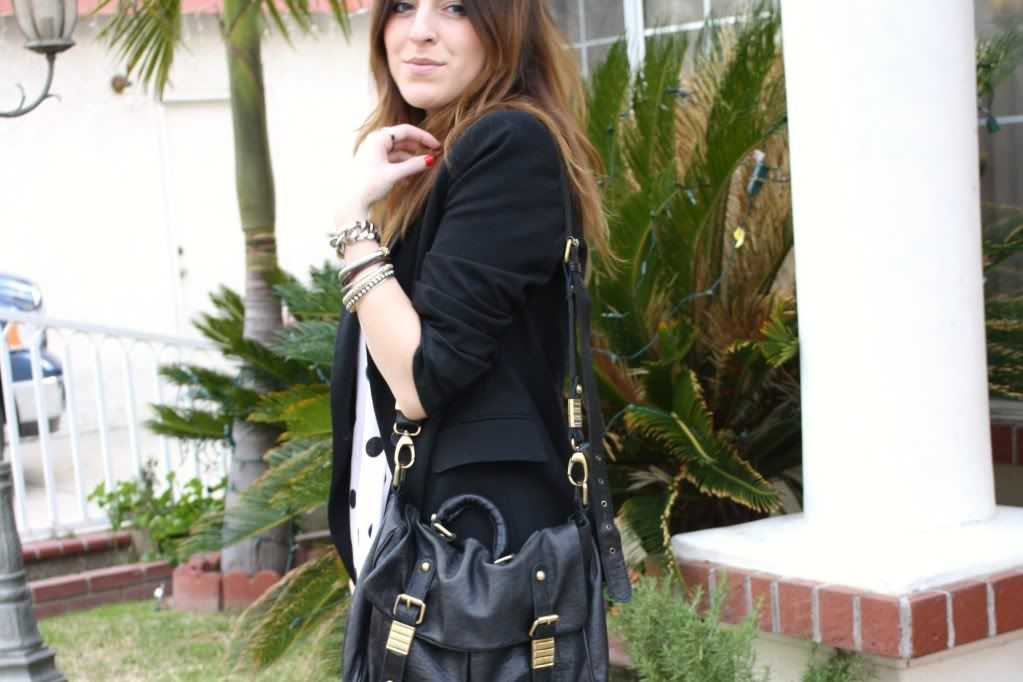 Jeans:
BDG via Urban Outfitters
Boots:
Franco Sarto via Macys
This is what you will typically find me wearing on a Monday or Tuesday. It seems that when I rush out of my house on these days of the week I always wear the easiest, and the first thing that comes to mind... and that usually will end up being skinny pants/jeans, my favorite tee, and my "go to" boots. I have come to find out that the best way to add a little polish to these "basic day" outfits is by throwing on my trusty black blazer and tadaaa... not bad for a rushed brainless outfit right? I am telling you right now that if you do not own a black classic blazer you need to get off your *tushy* and go get yourself one as soon as possible. This black blazer has been such a huge life saver in countless amounts of occasions... believe me when I say it's worth every single penny!!!
okay enough of that...I will stop being bossy ;)
xX
ari