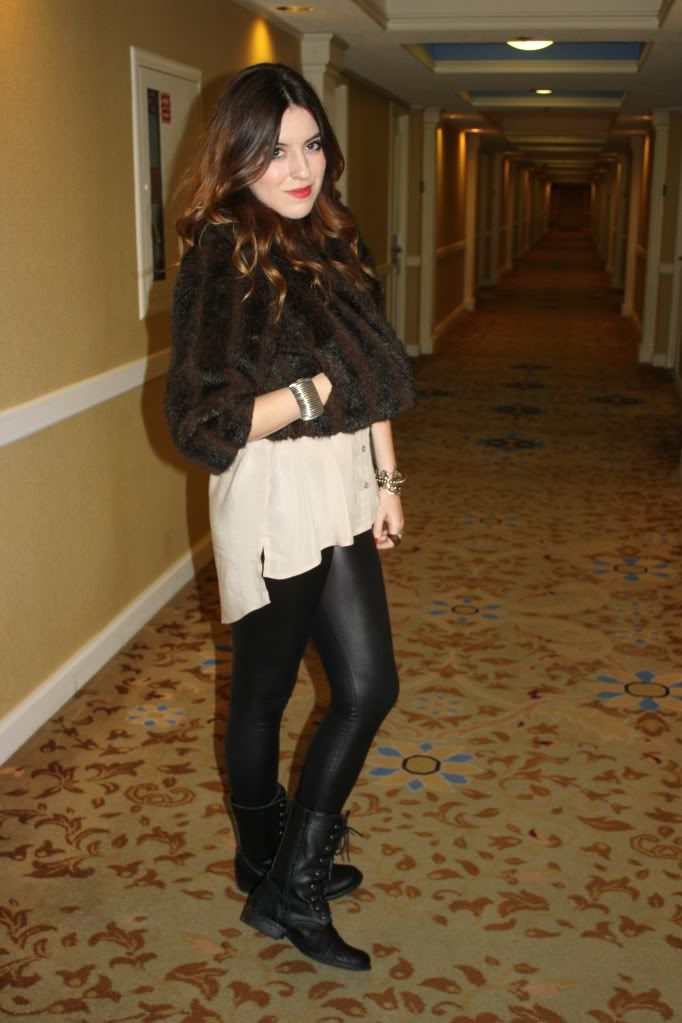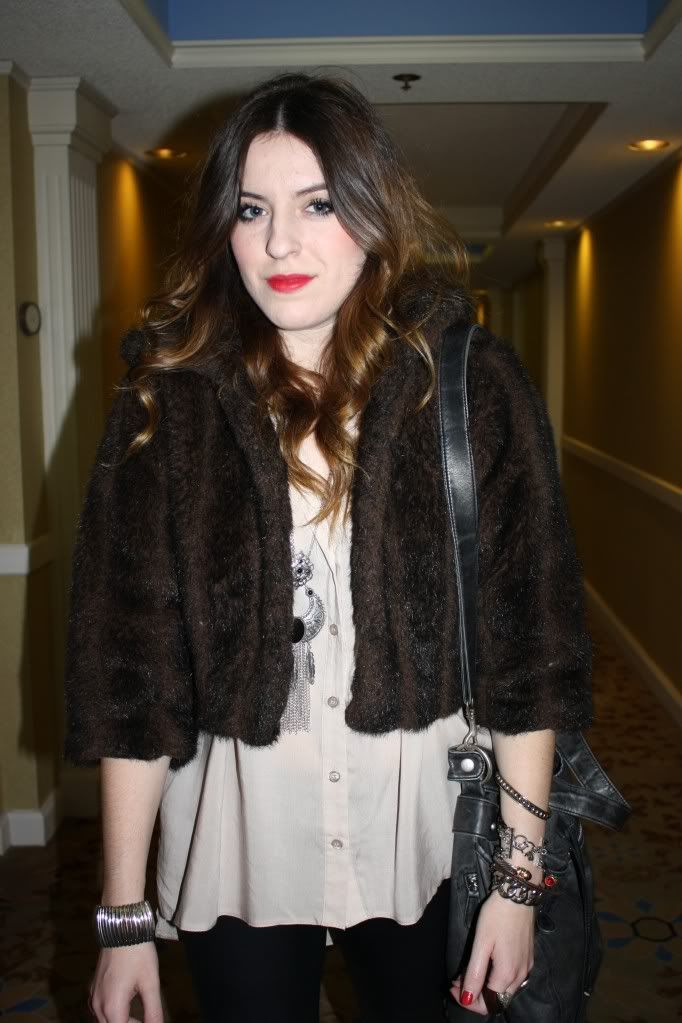 coat:
TJ Maxx
blouse:
H&M
leggings:
Guess
boots:
Union Bay
This is my last outfit from the trip I took to Las Vegas right before the new year. Truth is, this is not really a completely "new" outfit, it's a variation from
[this]
outfit where all I changed was the coat. Sadly, this was the last time I wore my faux fur cropped jacket out. I really miss throwing this cropped faux fur on as if it was a hoodie or a sweatshirt. Don't get me wrong, I am not complaining about our wonderful sunny LA weather, but I do feel as if we had a very short "cold" season. I feel cheated because I did not get to completely wear all of the amazing winter goodies I had lined up!
I only got to wear my trench coat twice, my cape once, and did not really get to wear all of my knitted beanies and turbans!! I guess I am complaining after all, but I promise I will stop now since one of my new year's resolutions was to "complain less". Leaving the complaining behind, and looking at the bright side, I am beyond excited about all of the wonderful bright color I want to inject into my wardrobe this spring!
What colors are you excited for this spring??
Xx
ari