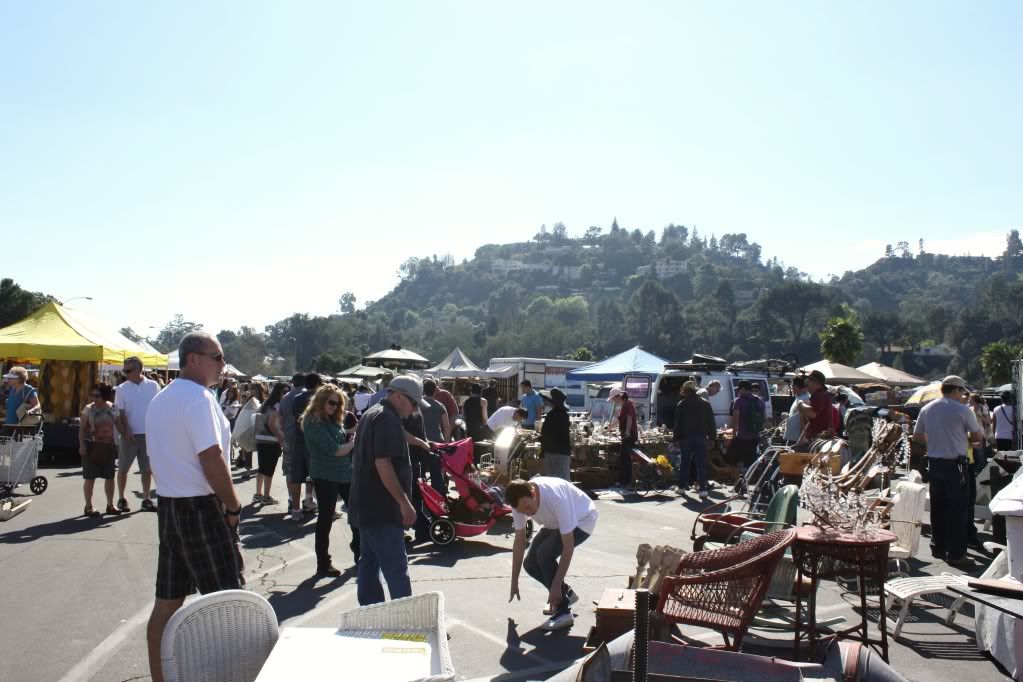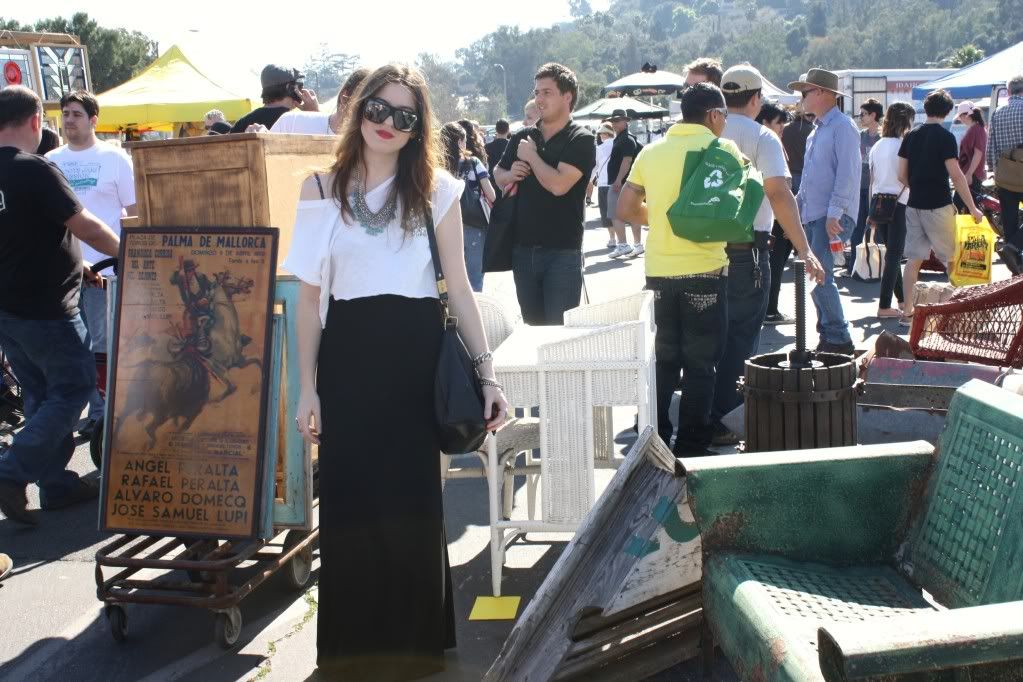 This Sunday was my first time making it out to the Rose Bowl Flea Market. Oh my goodness, let me tell you it was as if I was in vintage heaven! I did not have a big spending budget, I also got there a little later than the time I had planned to arrive, so by the time I got there it was very, very crowded. I am usually good at multi-tasking, but this time around I was just in awe of all the amazing vintage goodies that I really did not snap any pictures. The pictures above ended up being the only pictures I have from my visit, a big thanks to my cousin Patty for snapping a couple of pictures of me. If you are in the LA area the Rose Bowl Flea is a definite must try. I know I will for sure be there next month, hopefully a little earlier too. Until then I will be anxiously counting down the days!
OUTFIT: Forever 21 crop top + necklace, H&M maxi skirt, Gucci sunglasses, ASOS handbag
Meet me there next month!?
xoxo
ari