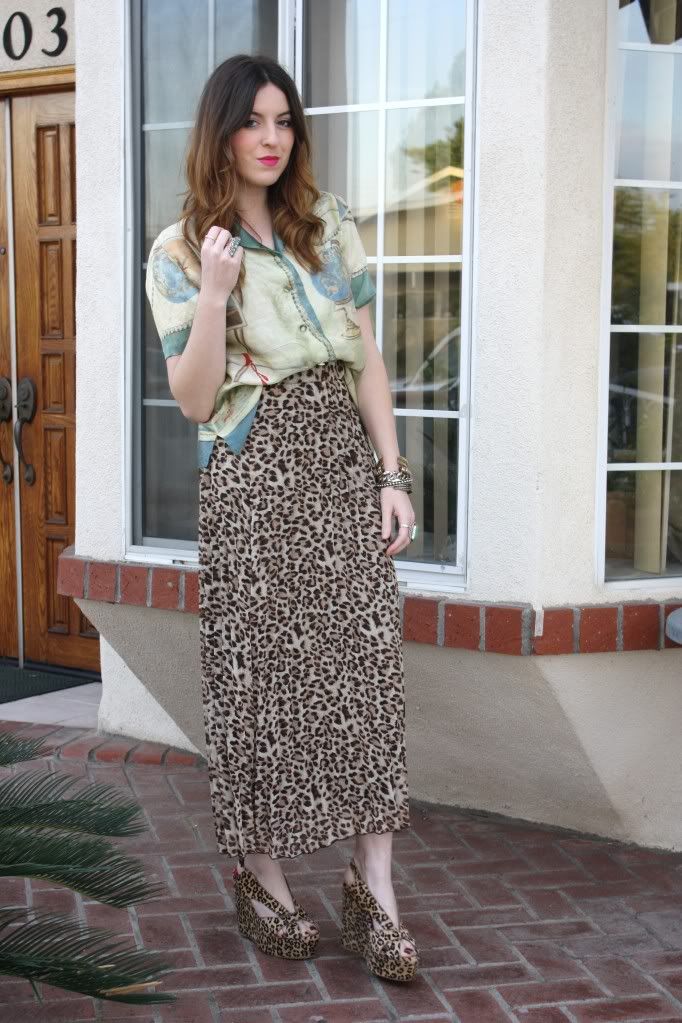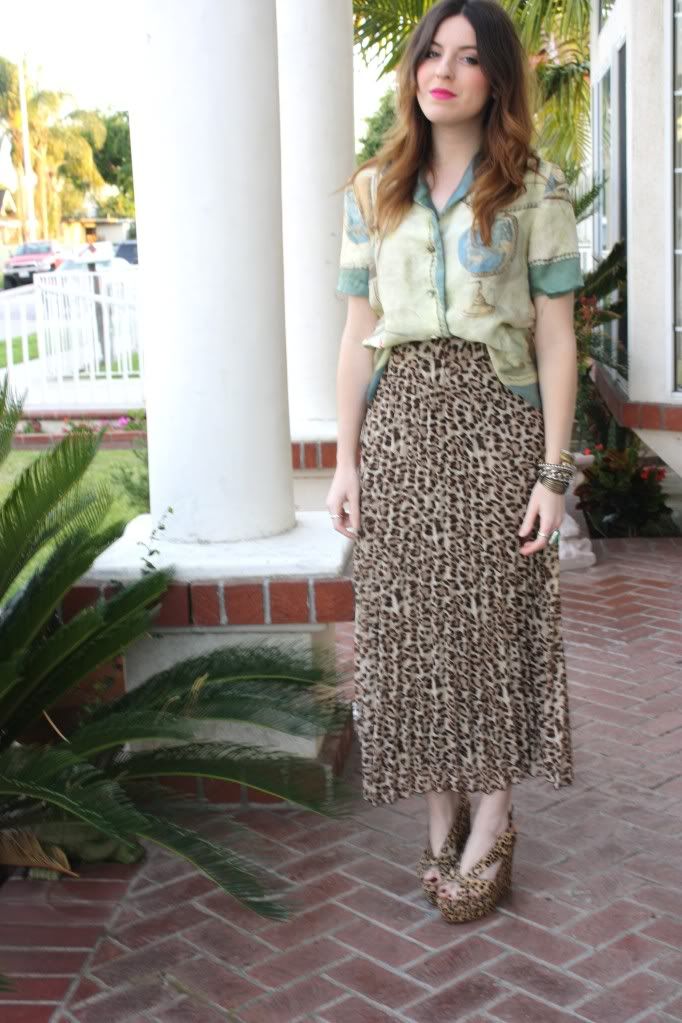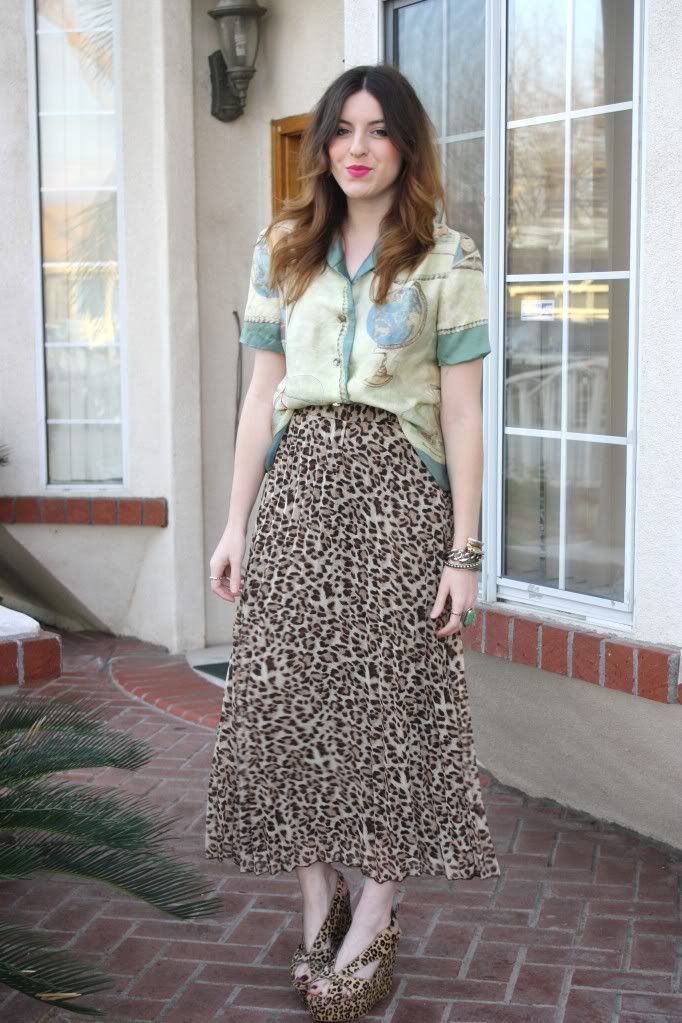 blouse:
Vintage from Rose Bowl Flea
skirt:
Forever 21
shoes:
Jeffrey Campbell Mariel wedge
I couldn't help it, the very next day after purchasing this leopard skirt from Forever 21 I had to throw it on. I still have other plans for both of these items (the blouse and skirt) and feel that I can come up with some amazing outfits with these pieces worn separately. I kept the accessories minimal this time around, because I figured leo on leo print, globe print, and hot pink lipstick were enough (plus I was in a hurry). If you follow me on
Twitter
and
Facebook
you probably are already aware of how obsessed I was with this skirt. As soon as I saw it on the F21 website I had to make make it my mission to get to my local F21 and make sure I went home with it!
xoxo
ari