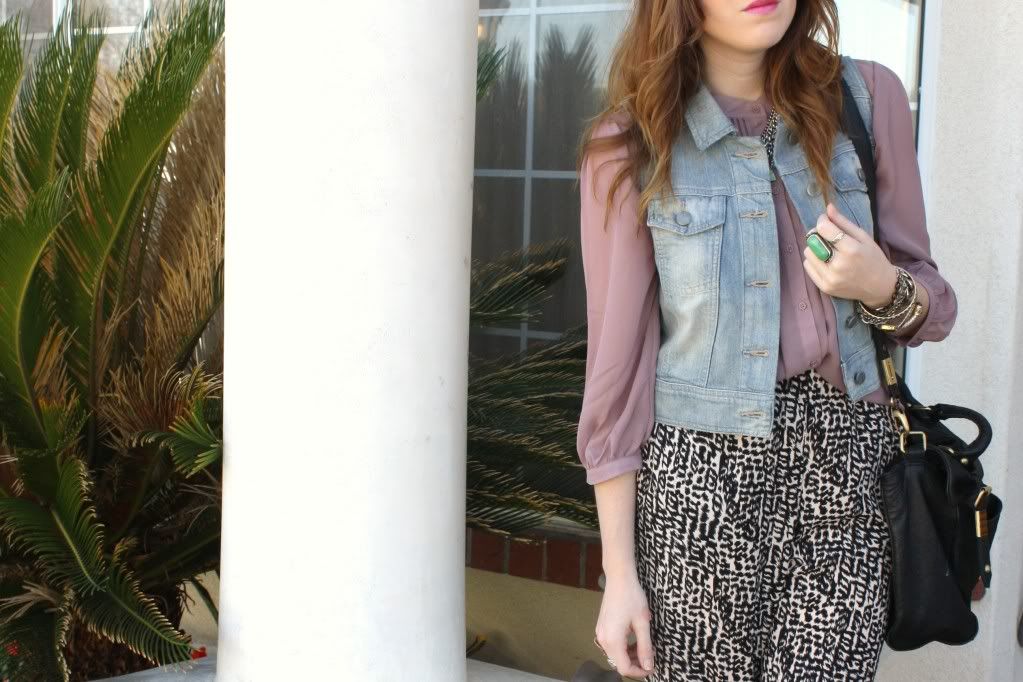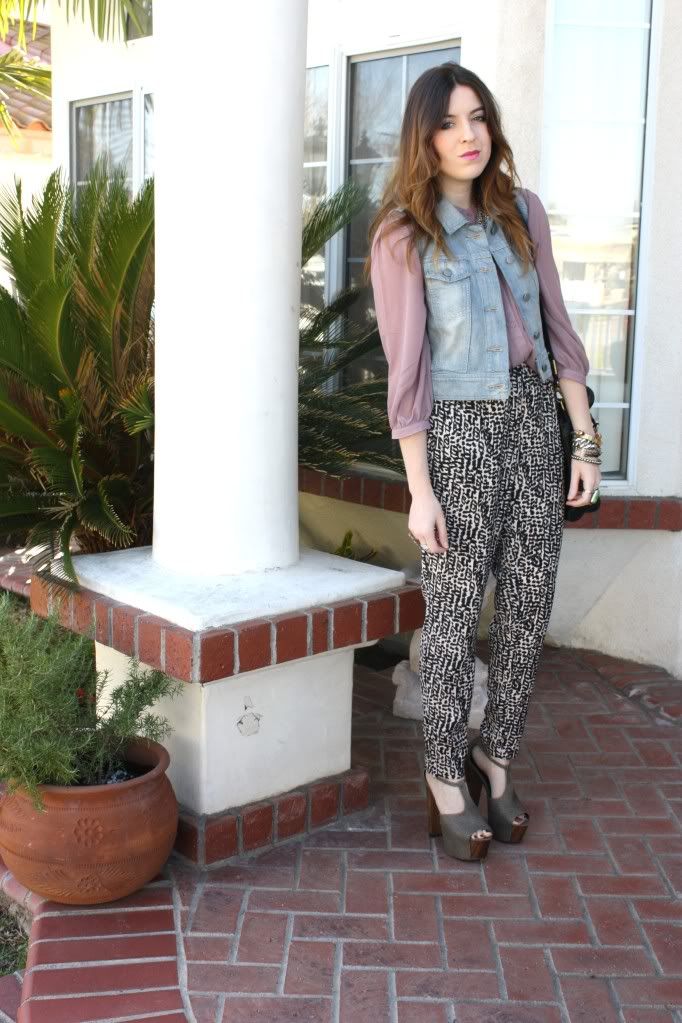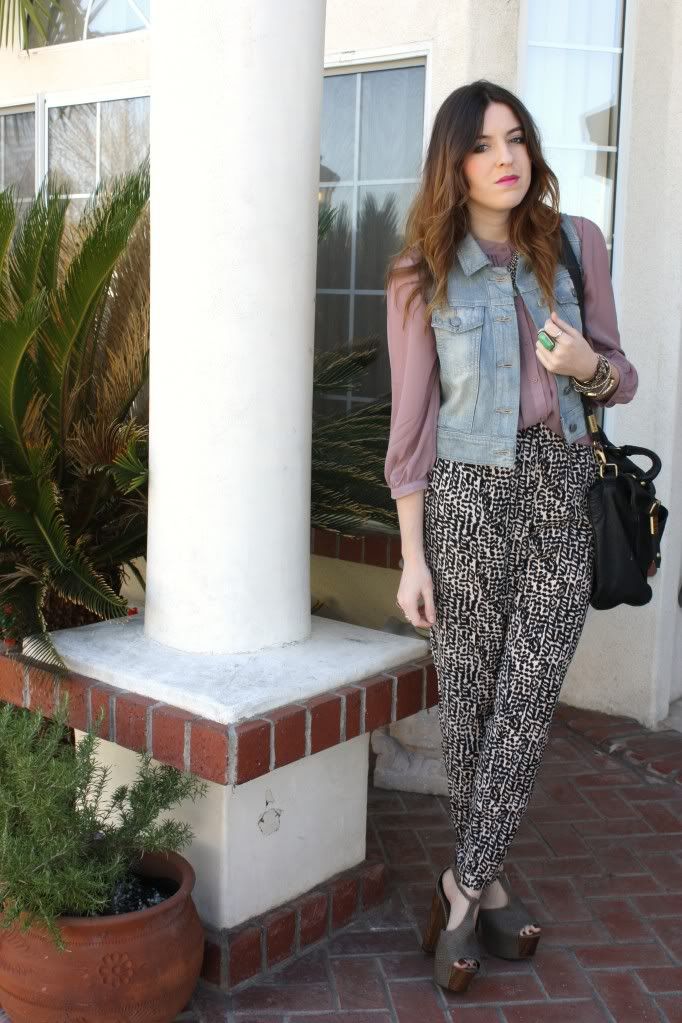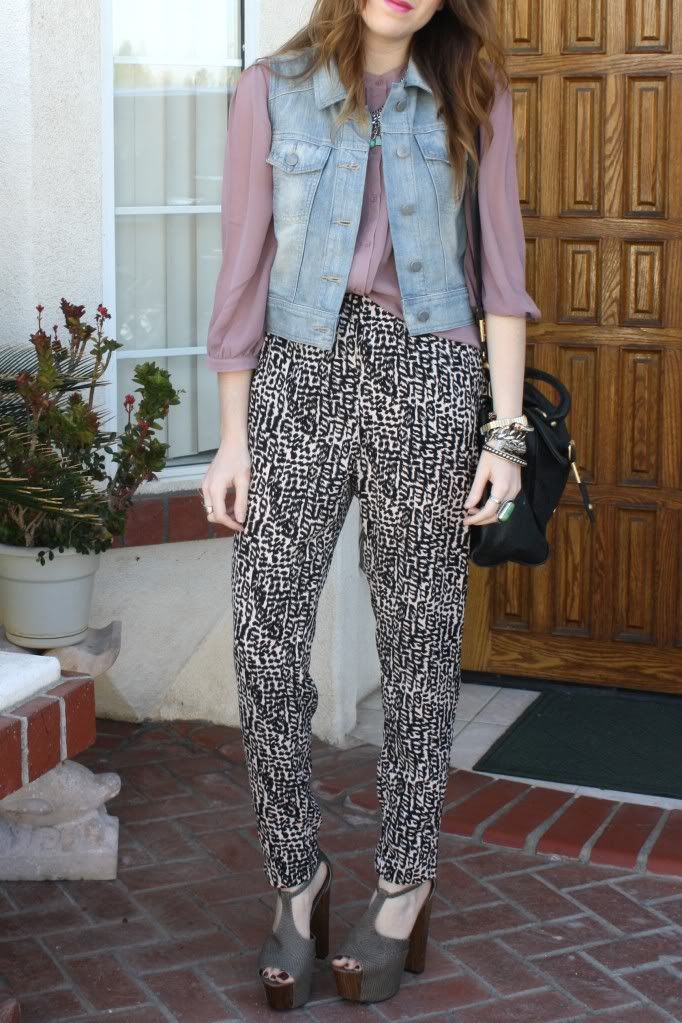 Blouse: Boutique in Santa Barbara
Vest: Hinge via Nordstrom Rack
Pants: H&M
Shoes: Jessica Simpson
Handbag: Asos
Necklace: F21
Green Ring: F21
Hi Guys, first off I want to wish you all a Happy Valentine's day!! I know I am a little late, but like they say it's better late than never. Valentine's is a sweet day, I just wish people would remember that showing love is not just about one day, it should be Valentine's day everyday!
This is what I wore for a lovely and laid back V- day. I planned this outfit a couple of weeks ago and what better day to debut it than today. I seriously think that this $12 denim vest is one of the best purchases I have made. I have been playing out this denim vest quite a bit, but man do I love it. This denim vest instantly adds a funky early 90's vibe to what ever it is I am wearing.
Hope you all had a lovely V-day filled with lots of love and yummy chocolates!
xoxo
ari