Last Thursday I was able to catch the last bit of LA Market week in downtown LA, and therefore I am able to bring you some major image overload which I am sure you will LOVE! I was invited to the Penthouse Showroom by Jewelry Designer
Jenny Dayco
, where I got to play "dress up" with her fab-amazing-beautiful jewelry. You all know that I am a LOVER of all things to do with jewelry, so of course I was a happy camper. Add to that the fact that Jenny is a total sweetheart and we totally kicked it off within a couple of seconds, and chatted up a storm. We talked all things fashion, her jewelry (of course), "fashion blogging", and the list can pretty much go on, and on! Now, on to the good stuff... her jewelry!
need, need, NEED these earrings!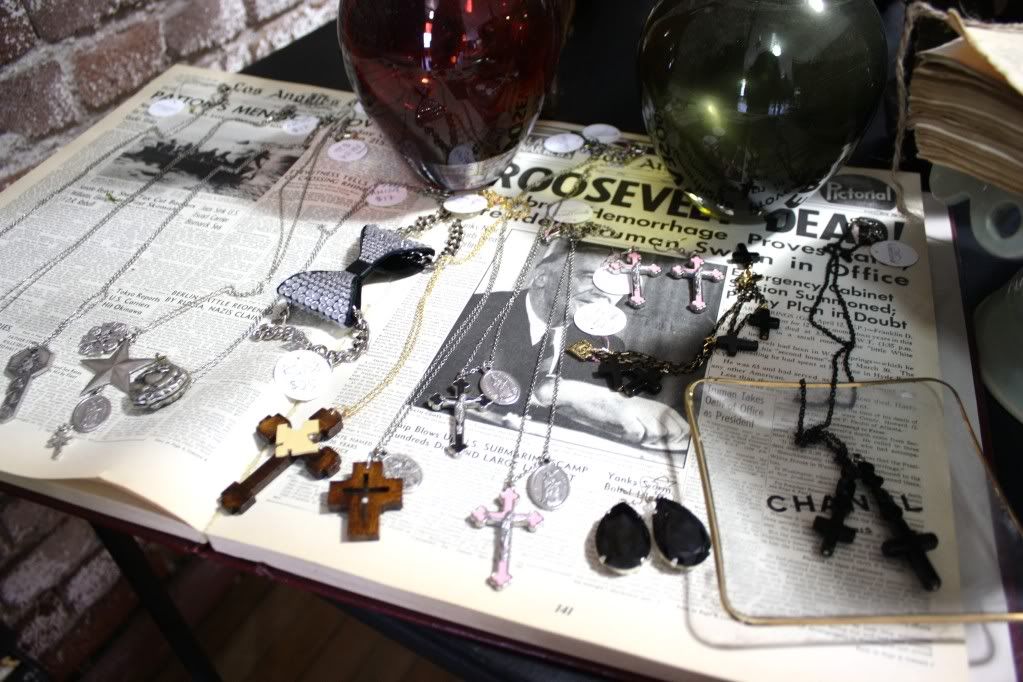 check out how perfect these women vertical striped skinny pants are, have I mentioned that I am OBSESSED with vertical stripes?!
on Bloglovin!