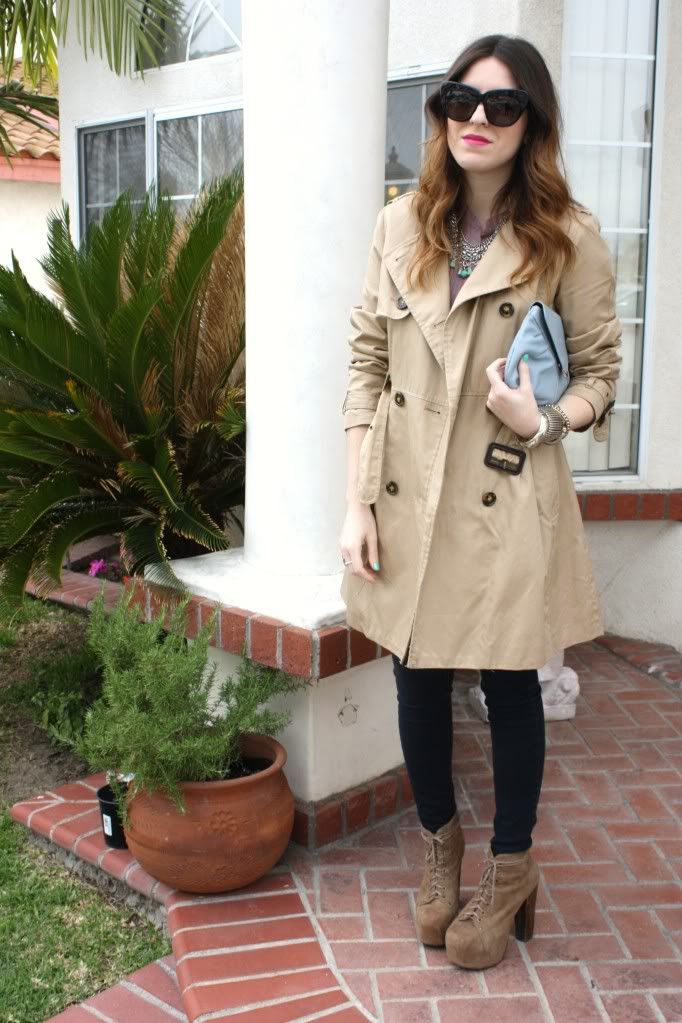 jeans:
BDG Urban Outfitters
shoes:
Jeffrey Campbell Lita
Here in Los Angeles we are having what I like to call "trench coat weather" all over again, actually as I am writing this I can hear the rain pouring outside! On another note, I am excited to introduce to you my new sunglasses...The HOH 1960 Chelsea Cat Eye, more on this "love at first sight" story later on. I will keep it short and sweet today because I have a lot of little posts I want to share with you soon!