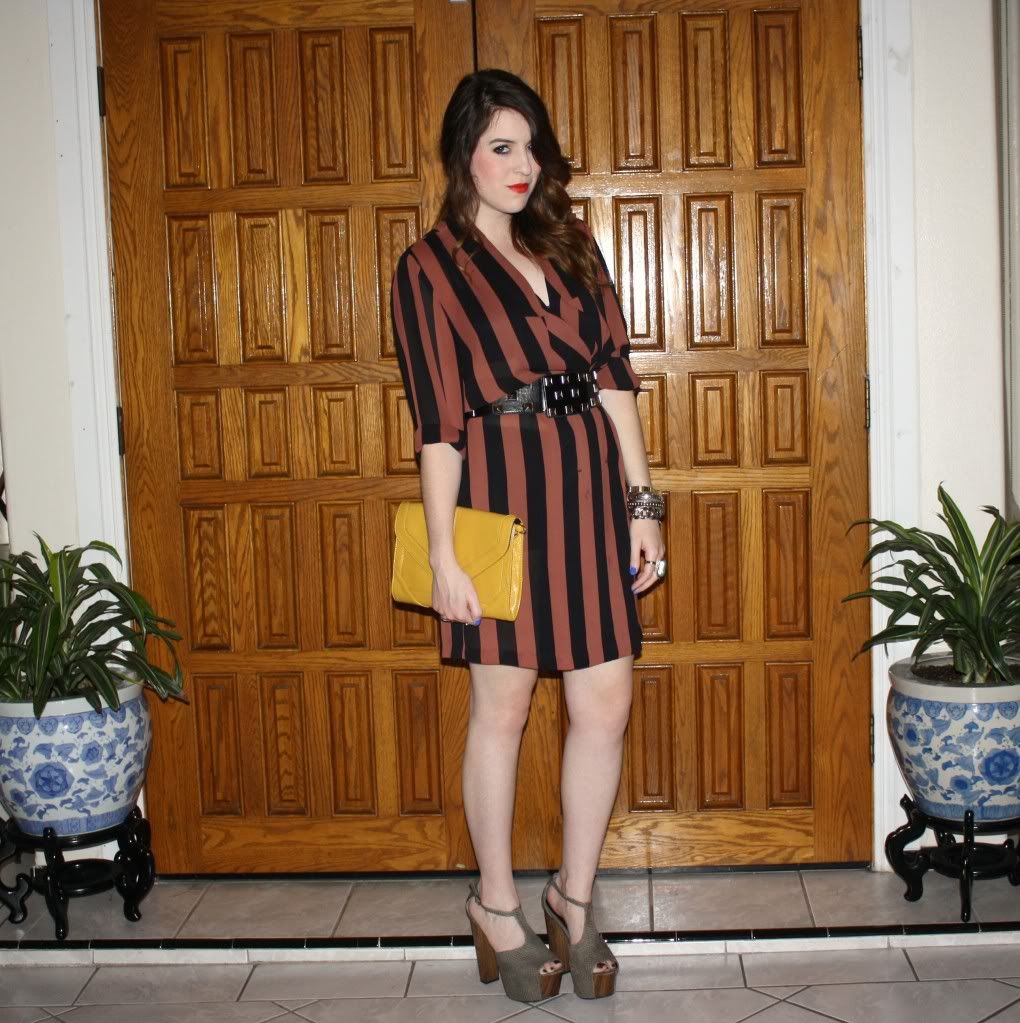 shirt dress:
Vintage from Long Beach Antique Market
belt:
F21
clutch:
F21
shoes:
Jessica Simpson
lipstick:
MAC- Neon Orange
Being that I am completely frustrated with my hair right now I decided to switch things up a bit. I simply blow dried my hair to the side, added my usual 1 inch waves with the curling iron, and pinned it to the side with bobby pins, and tadaaa! What cha think?
OUTFIT:I came up with this outfit for a night out very last minute and somewhat at the spur of the moment. The belt and clutch are both very, VERY old pieces. This outfit is another "feel" good outfit. It feels great to know that I was able to re-use and re-work older pieces from my closet into my ever changing current "style likings".