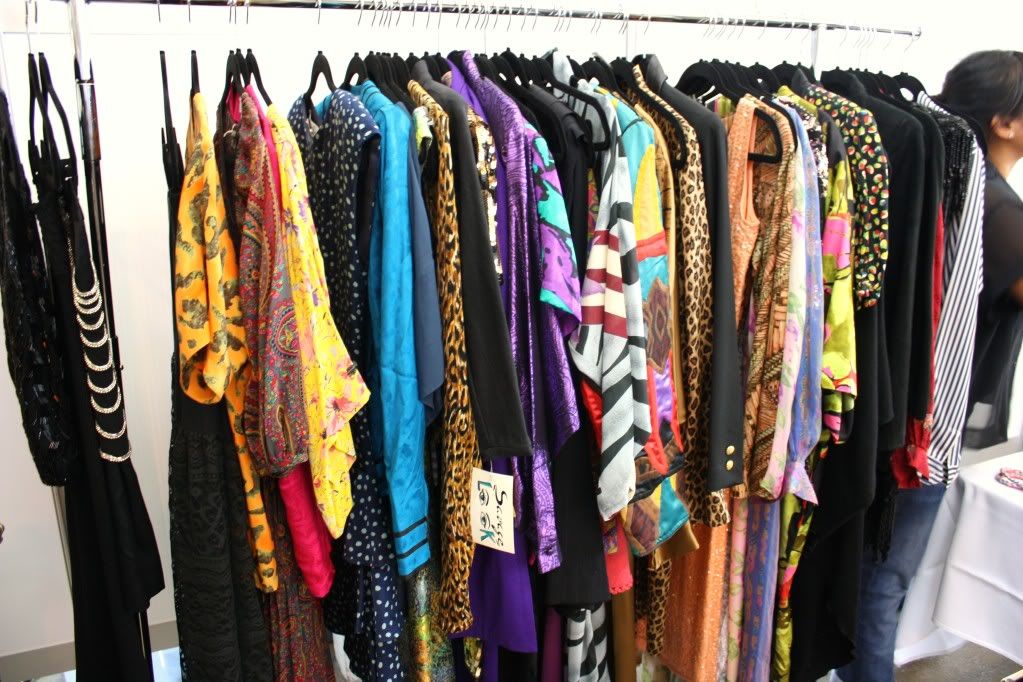 Alkemie Jewelry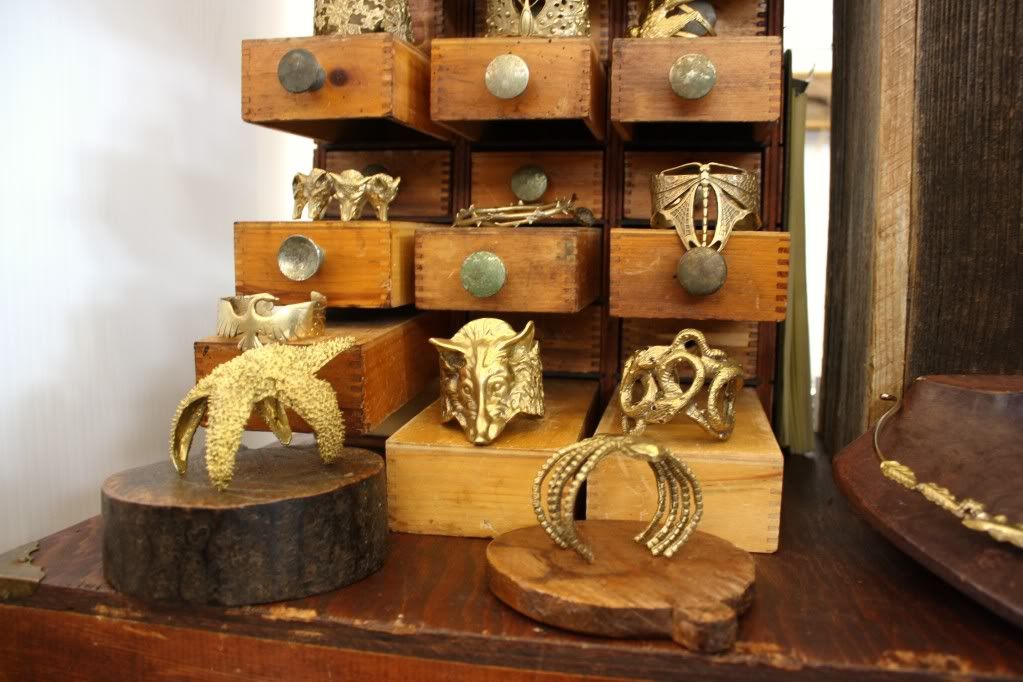 I was seriously blown away by Alkemie jewelry, and secretly wish I could afford to purchase very single piece in the collection, since every design is so unique and special. My favorite was the starfish cuff, and all of the amazing rings!

Richard Wainwright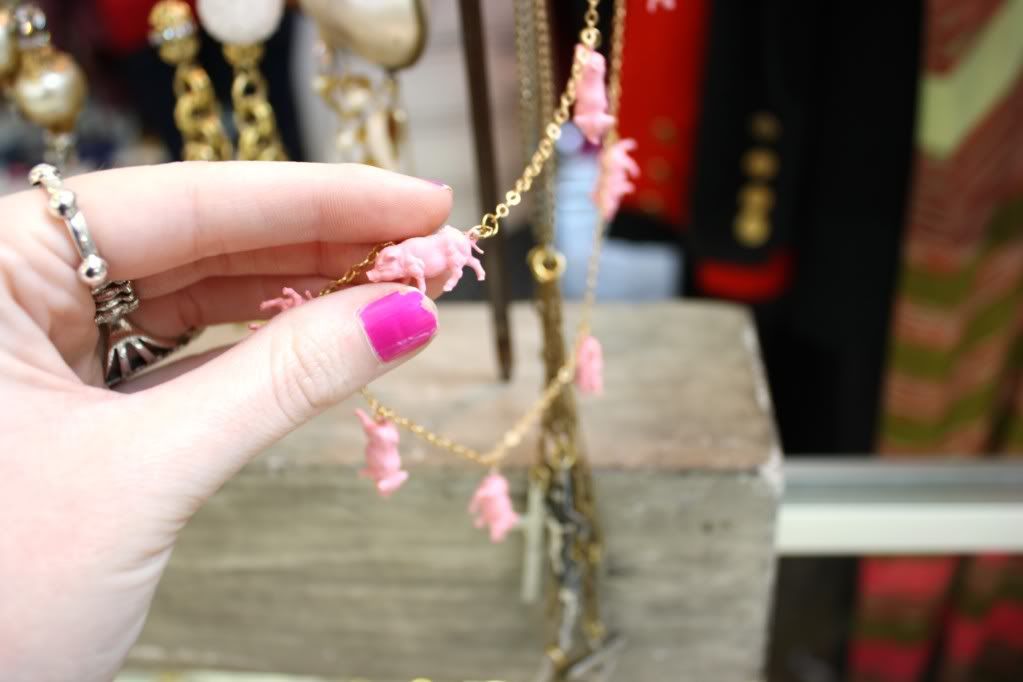 yes that's a piggy necklace! One of a kind pieces with a playful glam whimsy vibe.

Glam Amor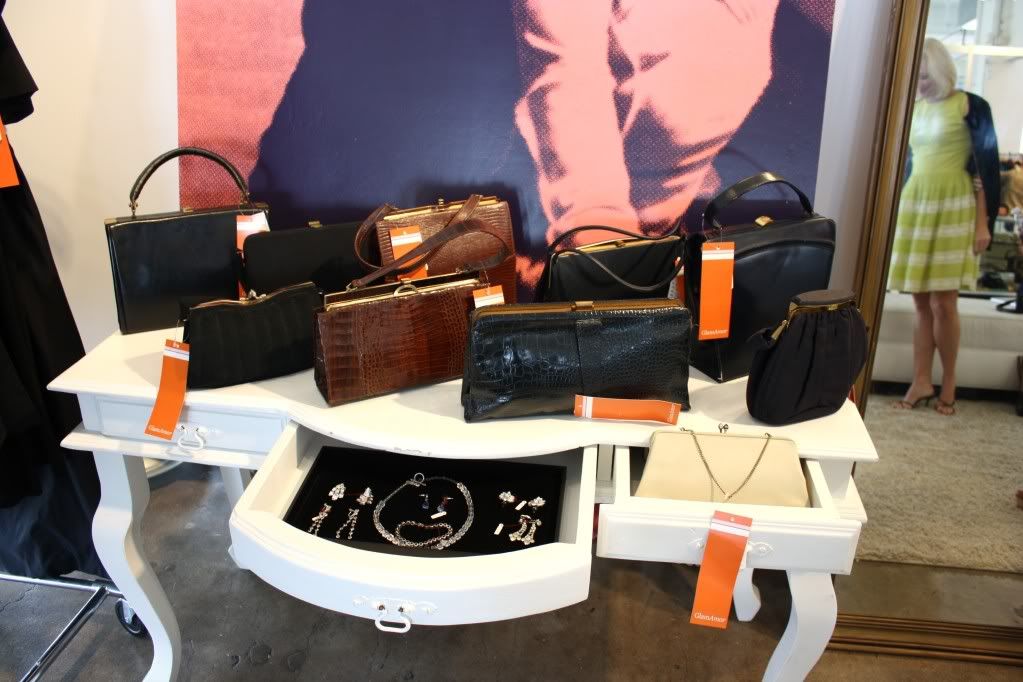 I usually don't go for clean classic silhouettes, I really don't know why I like complicating my life. However, recently I have been gravitating towards anything with bold rich color, and clean minimalistic lines. I fell in love with this beautiful blue number below, the electric color and unique texture had me instantly! Kimberly is fab, fab, fab and lets congratulate her on her move to the California Market Center!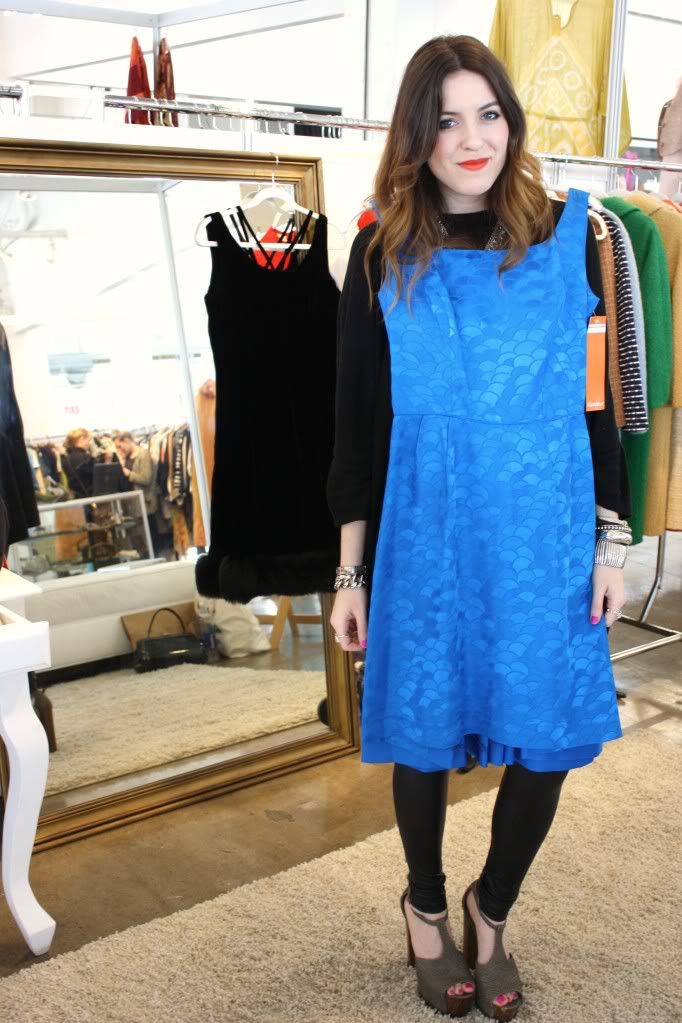 beautiful installation curated by David Zyla
Emmy award winning costume designer and author of Color Your Style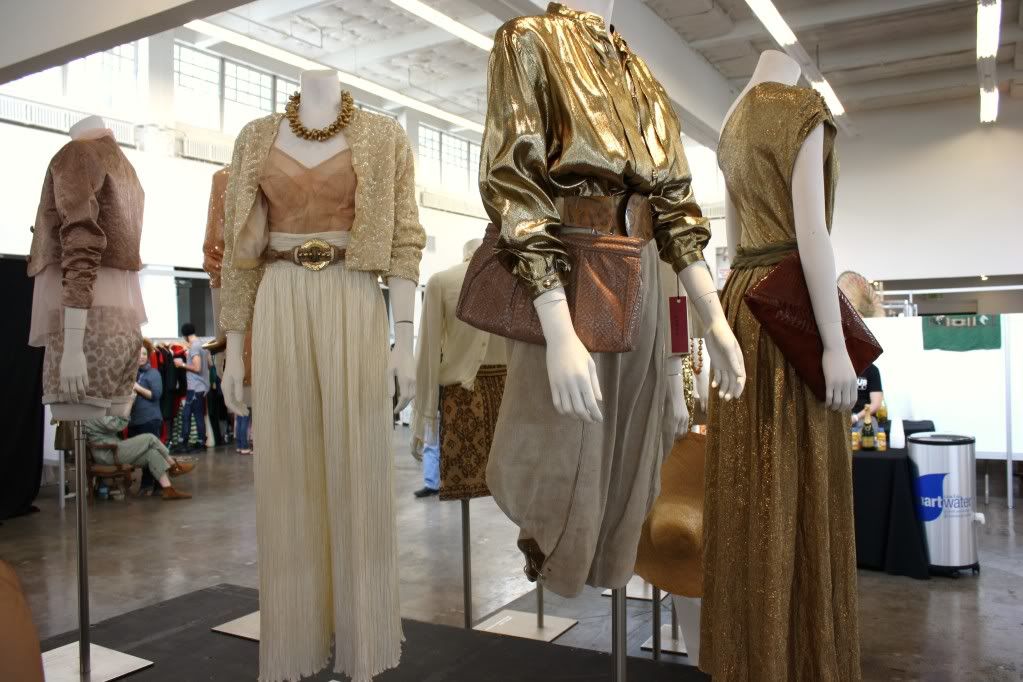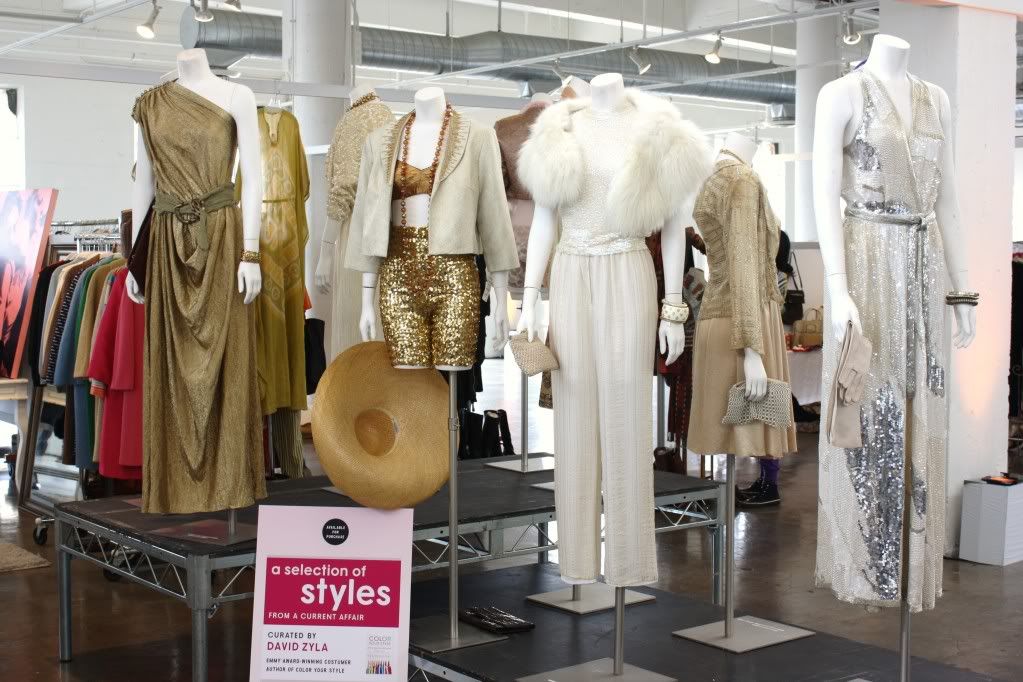 Debutante Clothing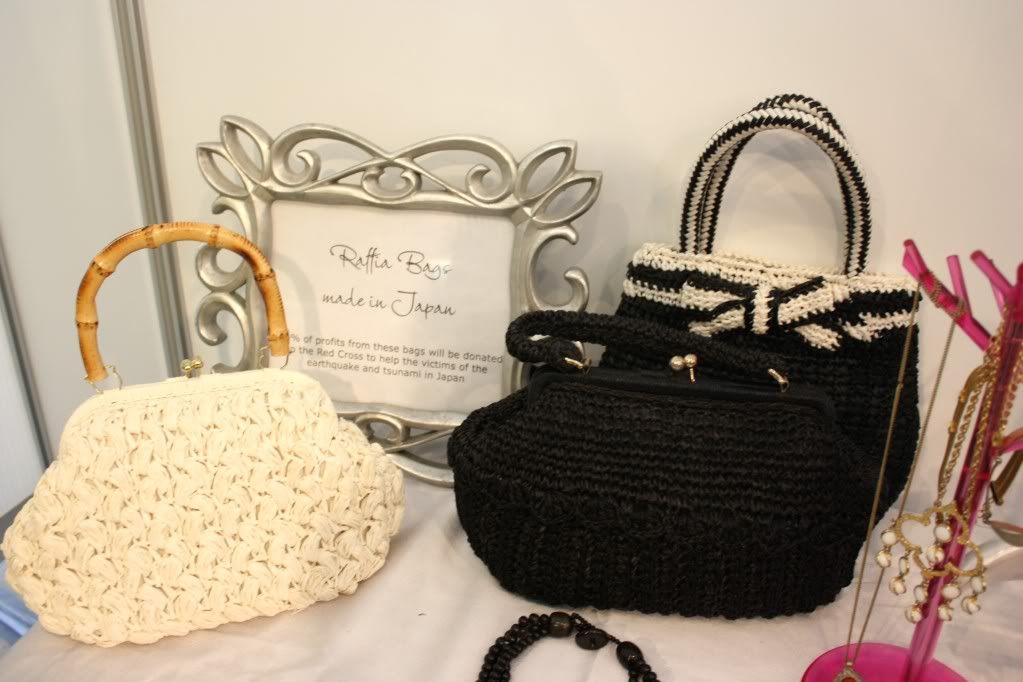 I was thrilled to meet Sandra, my fellow vintage and blogger chica! She was selling these beautiful Raffia handbags originally made in Japan in and donating 100% of the profits to help out Japan.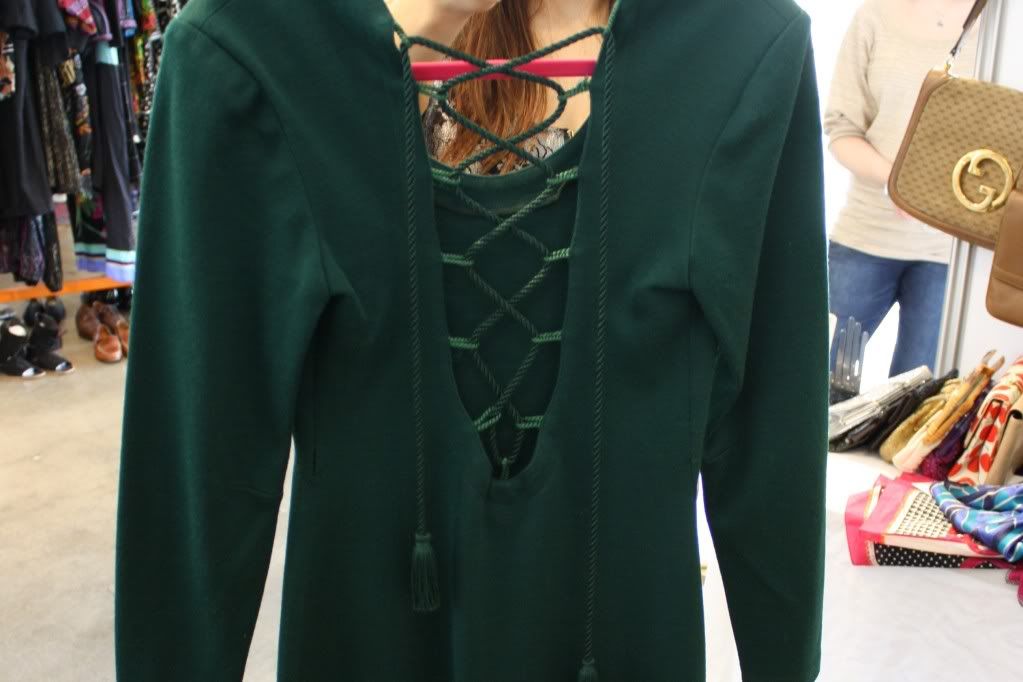 All of the Debutante Clothing vintage goodies have unique details that make them stand out, and stand alone when worn in any outfit combination. Check out the beautiful tassel detail on the dress above, and the wonderful beaded detail on the dress below.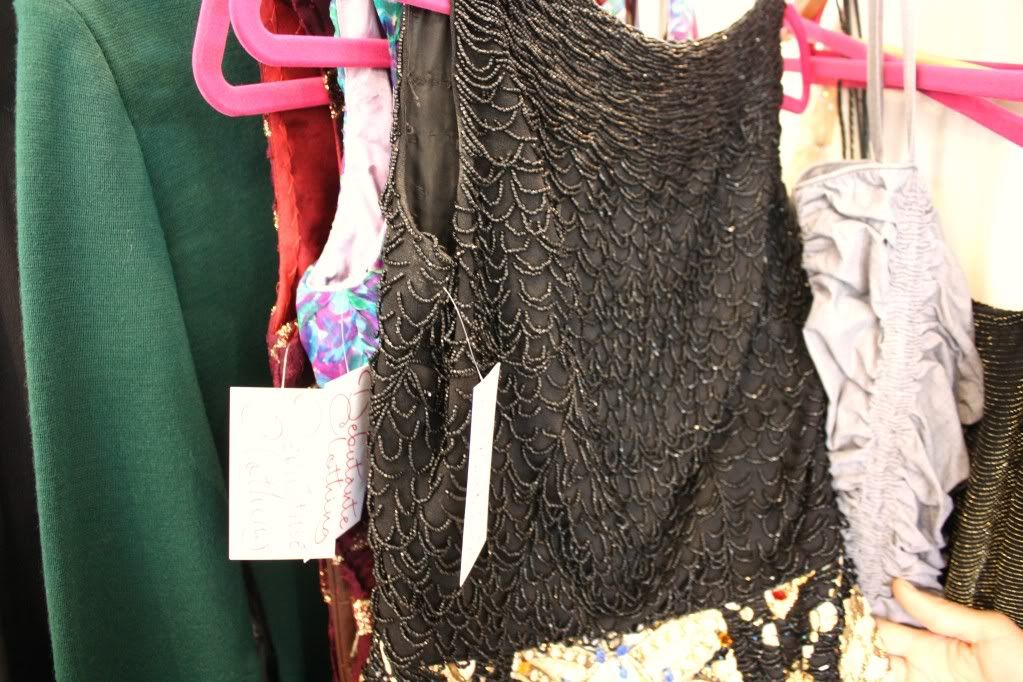 It's always great to connect with my Latina fashion chicas, Sandra and I chatted and shared our silly stories about being a Latina fashionista!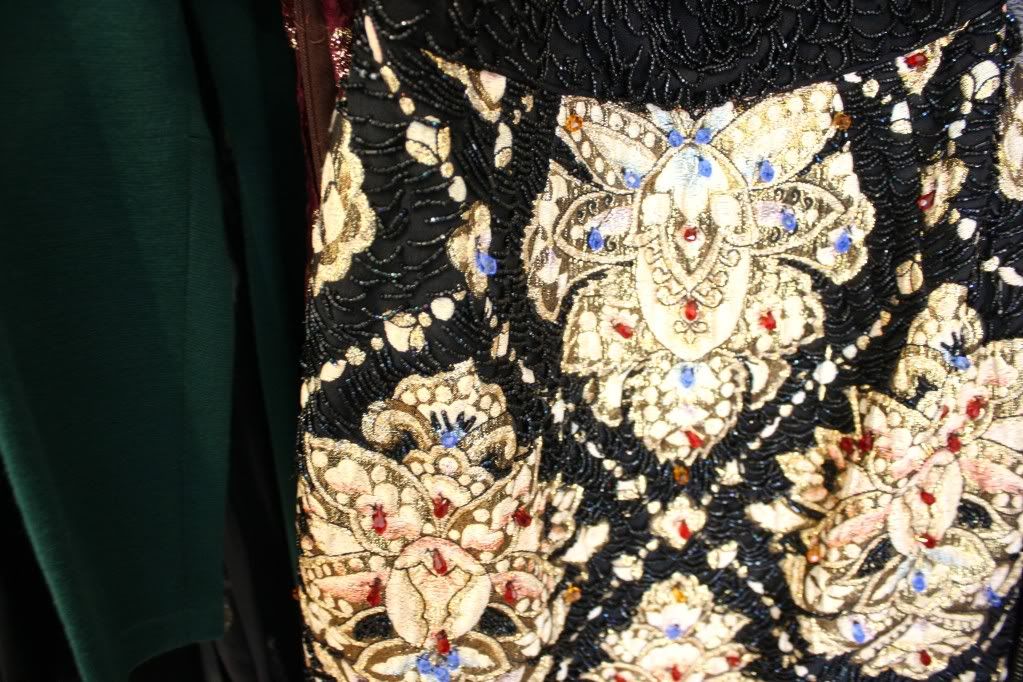 Daily Goods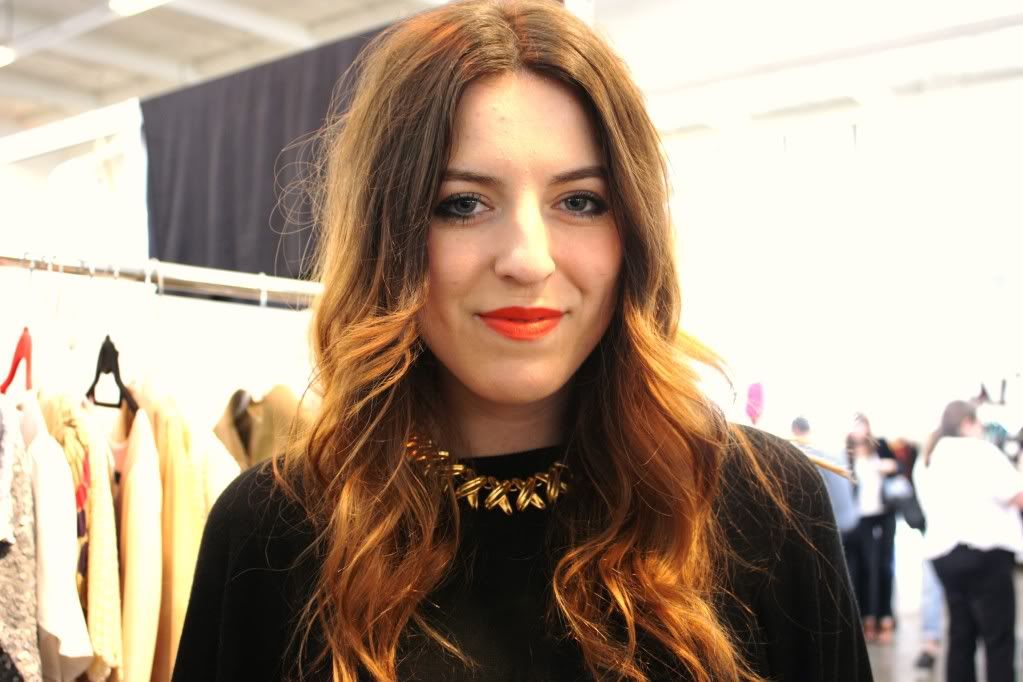 I was not planning on doing a lot of shopping, but as soon as I saw this amazing necklace from Aimee's booth Daily Goods I knew it had to come home with me! I also wanted this fabulous yellow pouch clutch to come home with me too, but decided to be a good girl and let someone else enjoy it.

weltenbuerger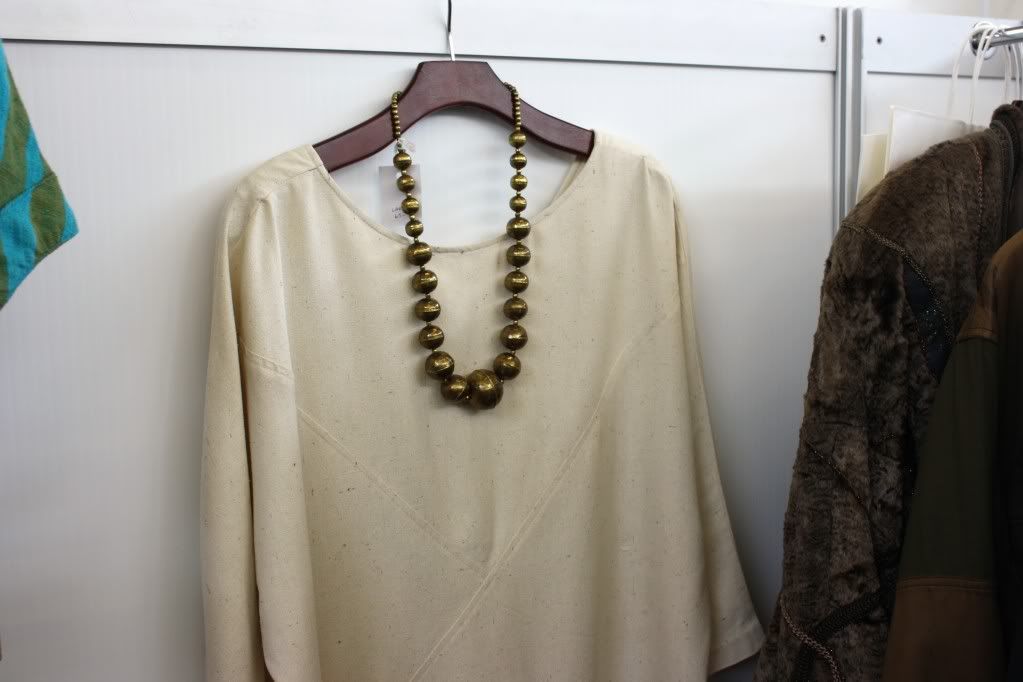 Over sized, comfy, and effortless yes that's exactly how I love my tops. WELTENBUERGER's pieces are easy, basic, and uncomplicated with an 80's vibe. I was totally drooling over all of their extremely wearable tops, especially the short-long lime green top. Oh and did I mention that the prices are amazingly fabulous!!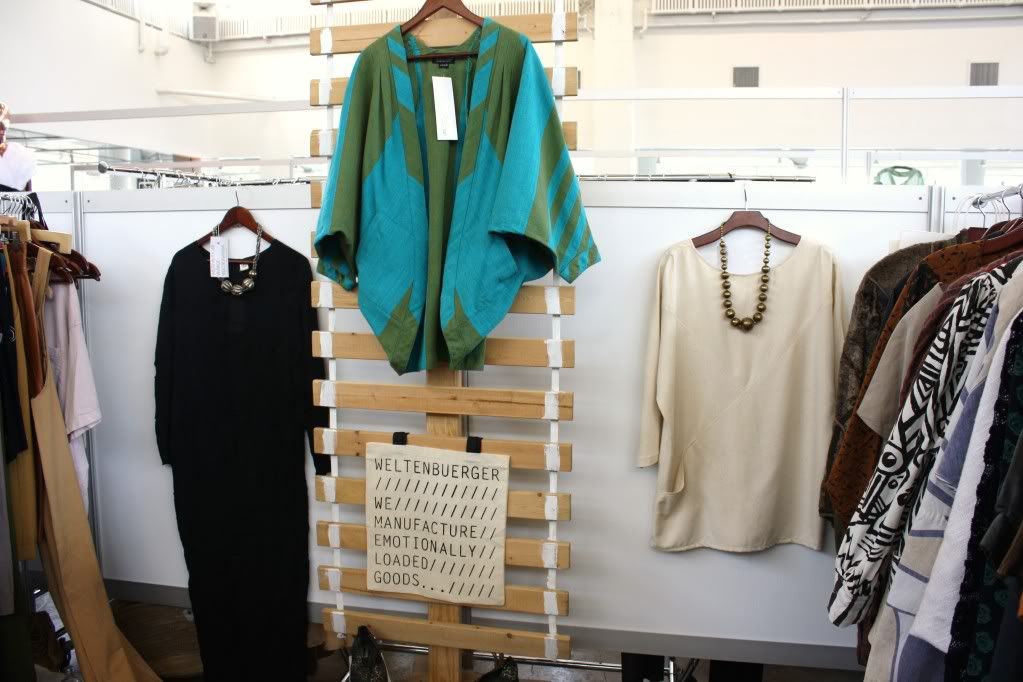 Fashion by Robert Black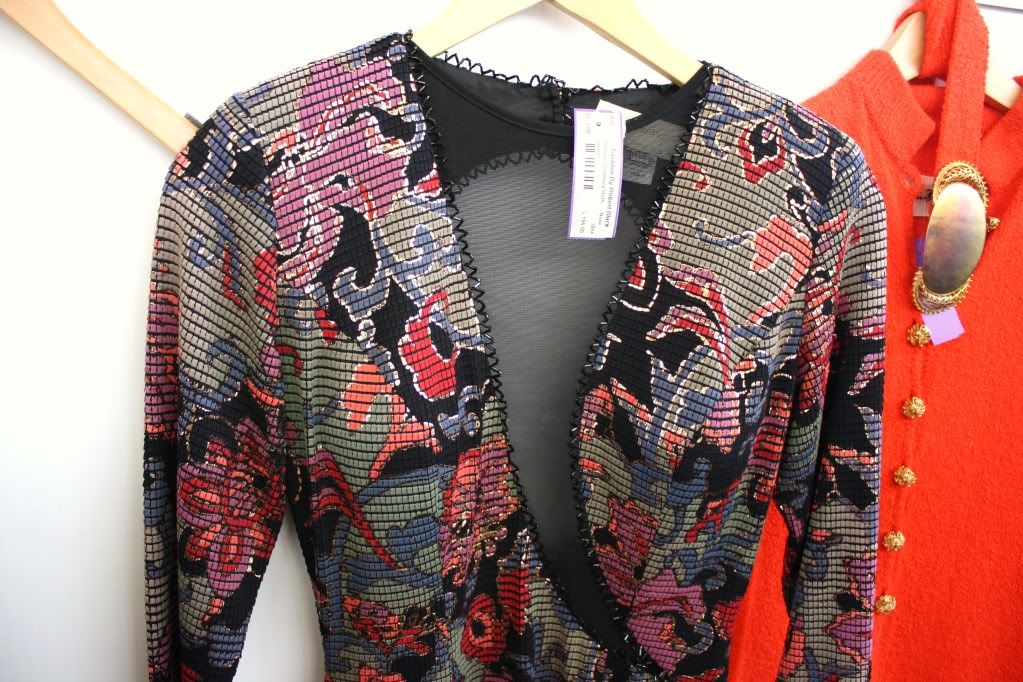 Color, color, and more color made me happy and giddy at Robert Black. The Robert Black booth featured beautiful vintage pieces that made me extremely excited about piling on the bright colors this Spring and Summer.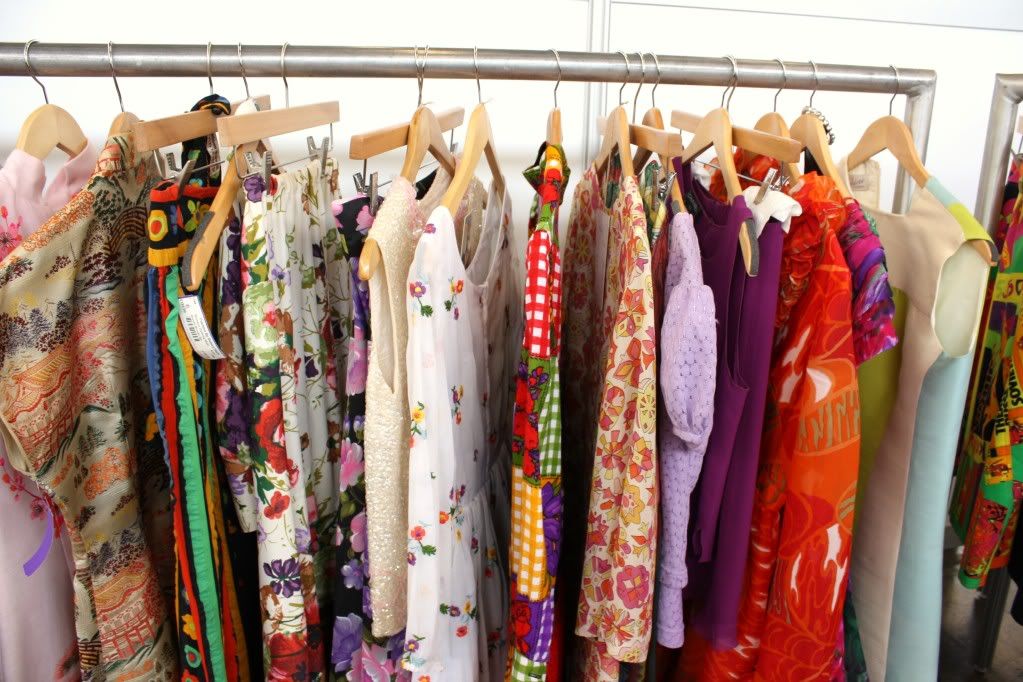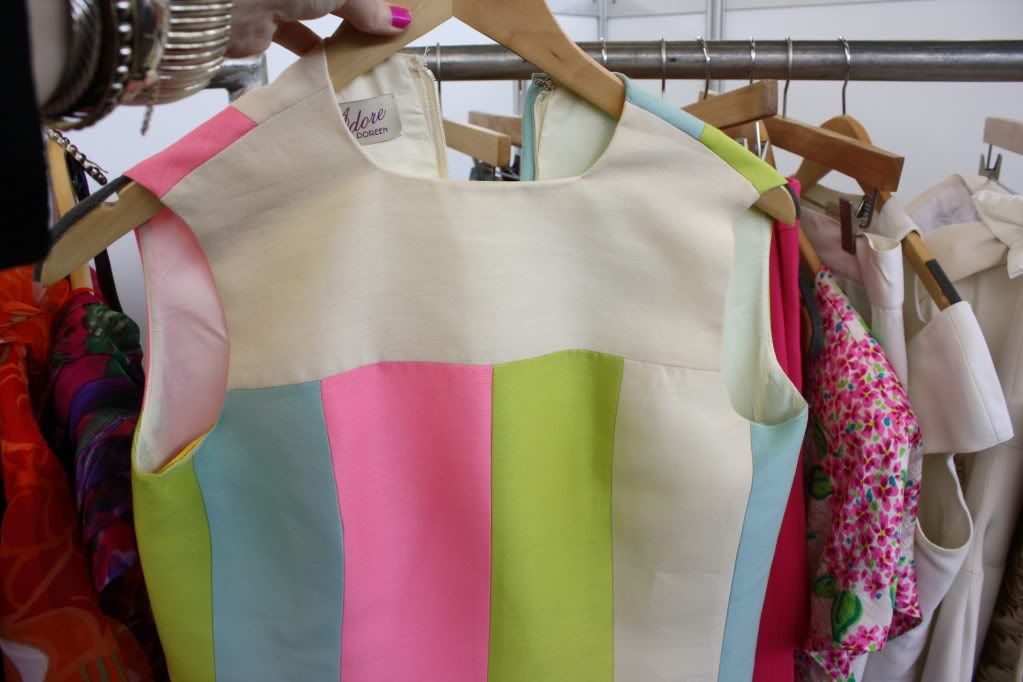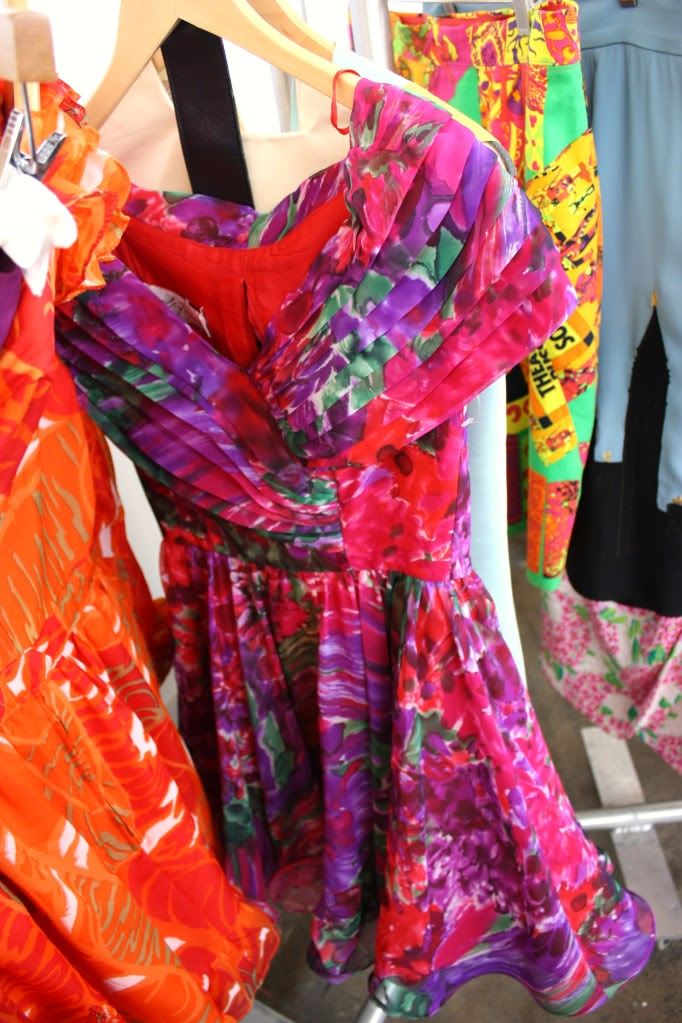 Had a great time drooling, oooh-ing and ahh-ing over such beautiful vintage treasures. If you have not been to

A Current Affair

keep your eyes open because it's coming back and you will not want to miss it!