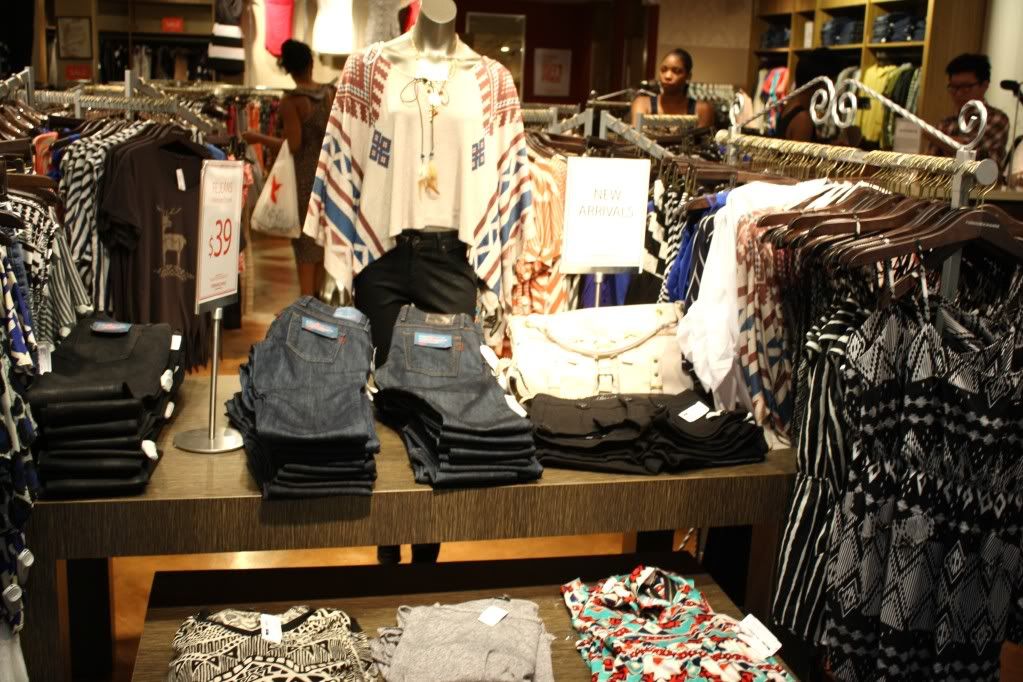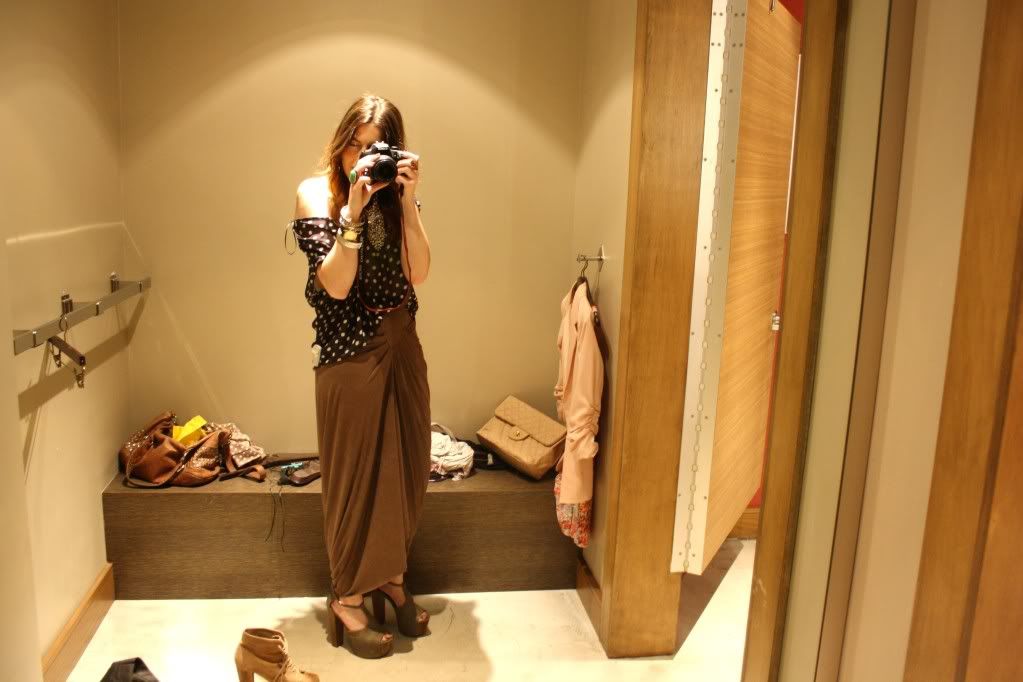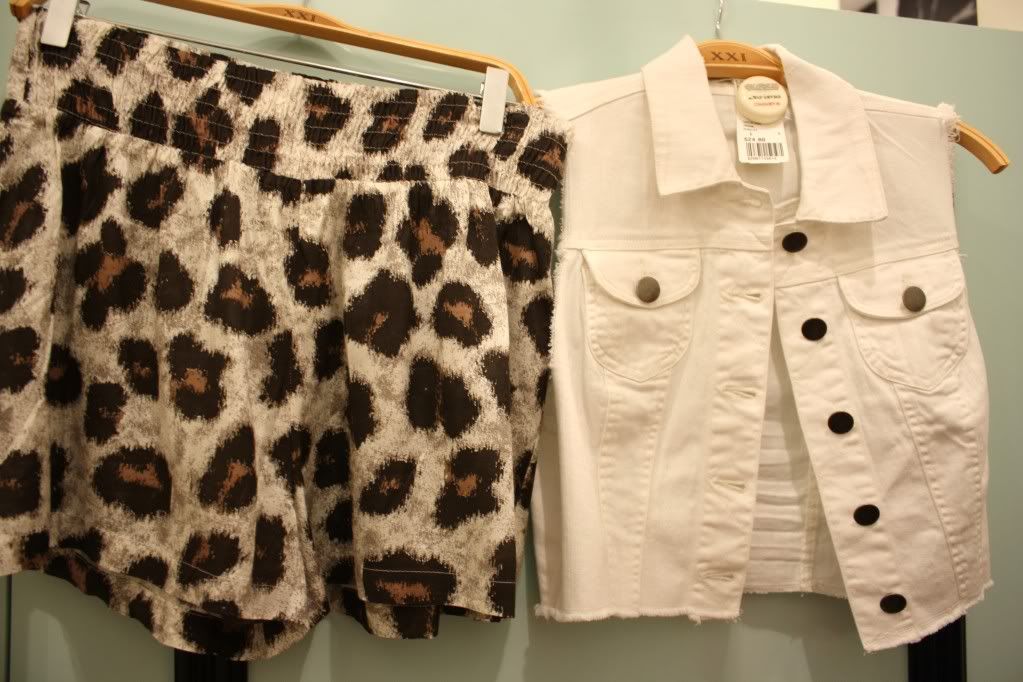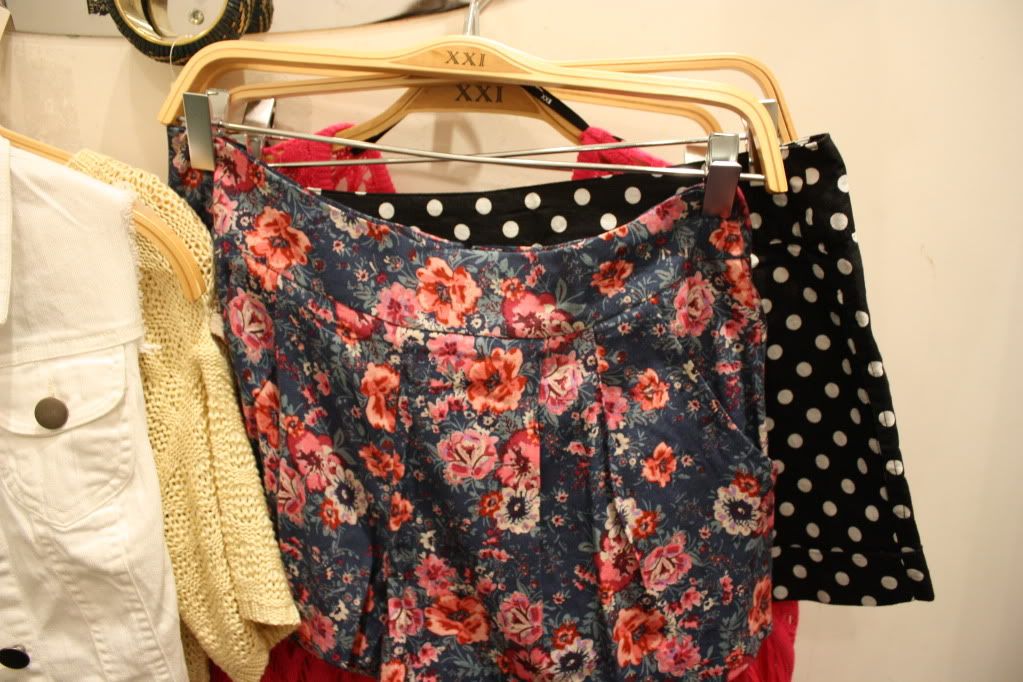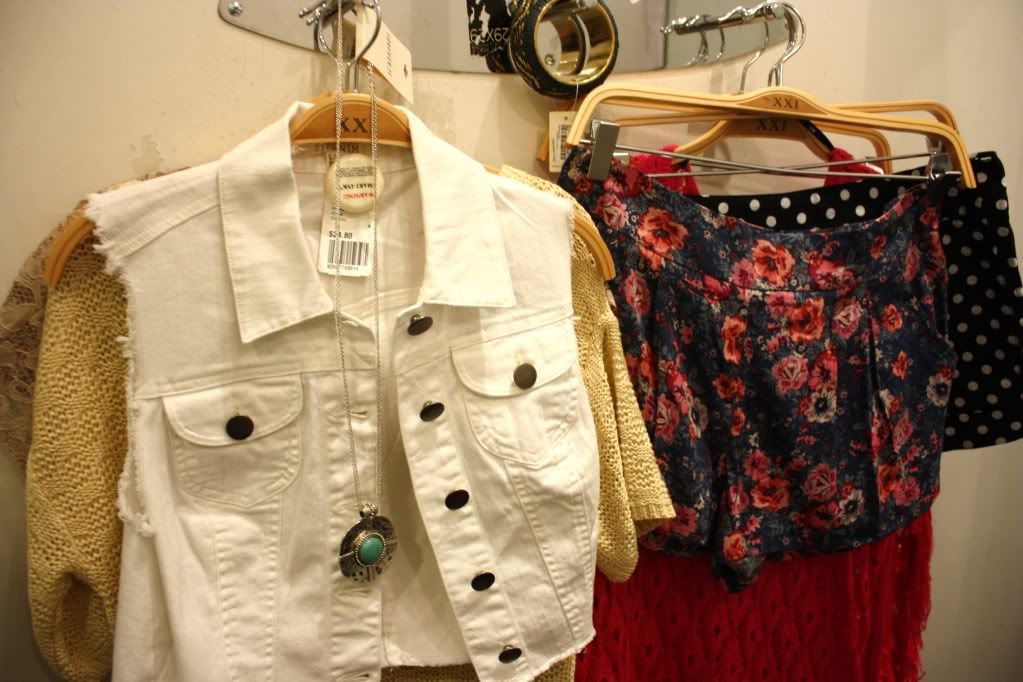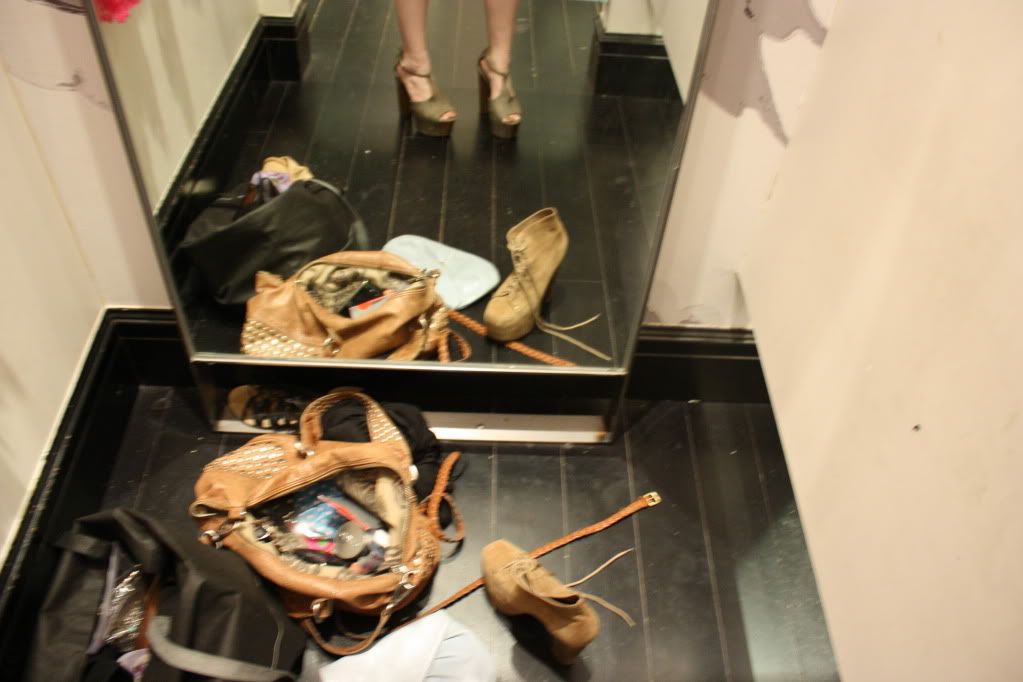 The Looks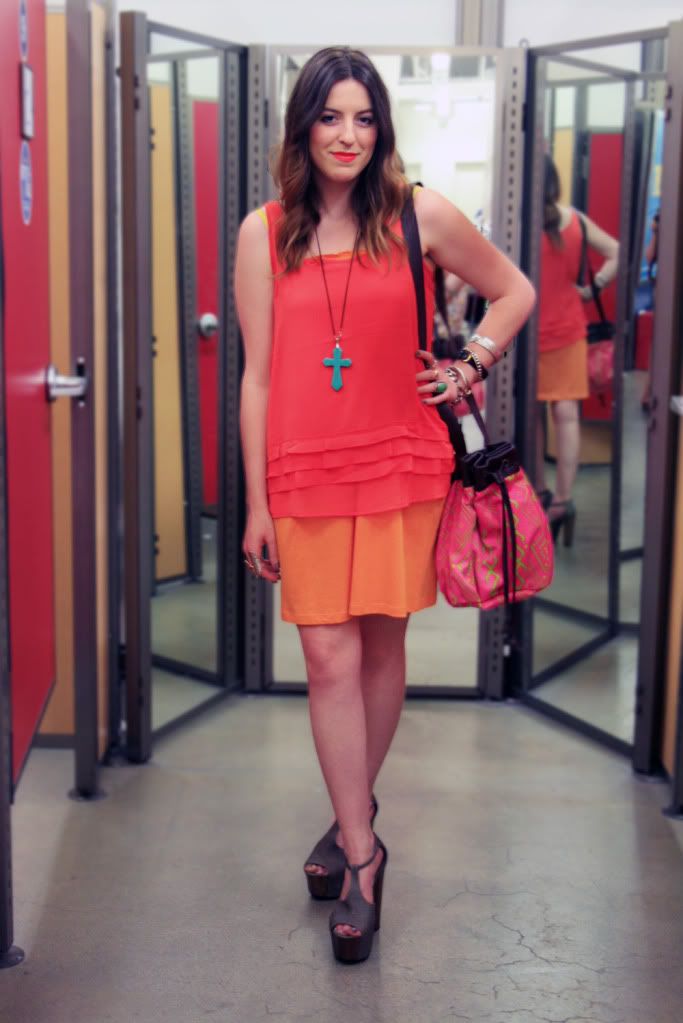 Outfit #1

Old Navy
Tank, Jersey Dress $22.50 , Drawstring bag $20
Decided to do a little color blocking with the color I am obsessed with this season... orange!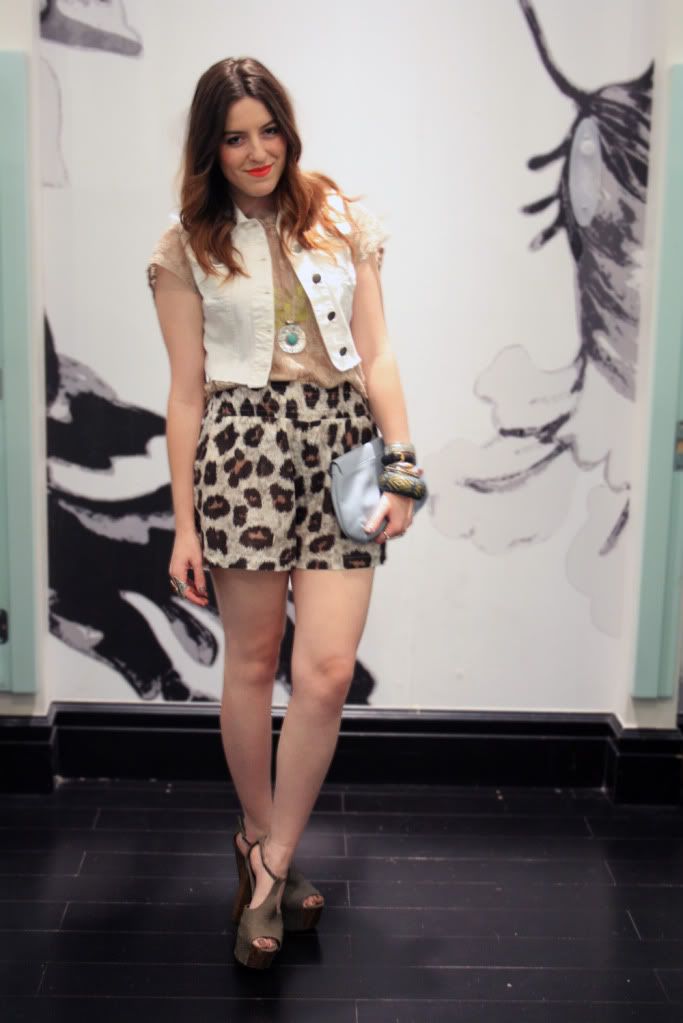 Outfit #2

Forever 21
Lace Top $ 19.80, Vest $24.80, Shorts $14.80, Necklace $6.80
A fun and comfy outfit perfect for spring and summer, I totally fell in love with the white vest.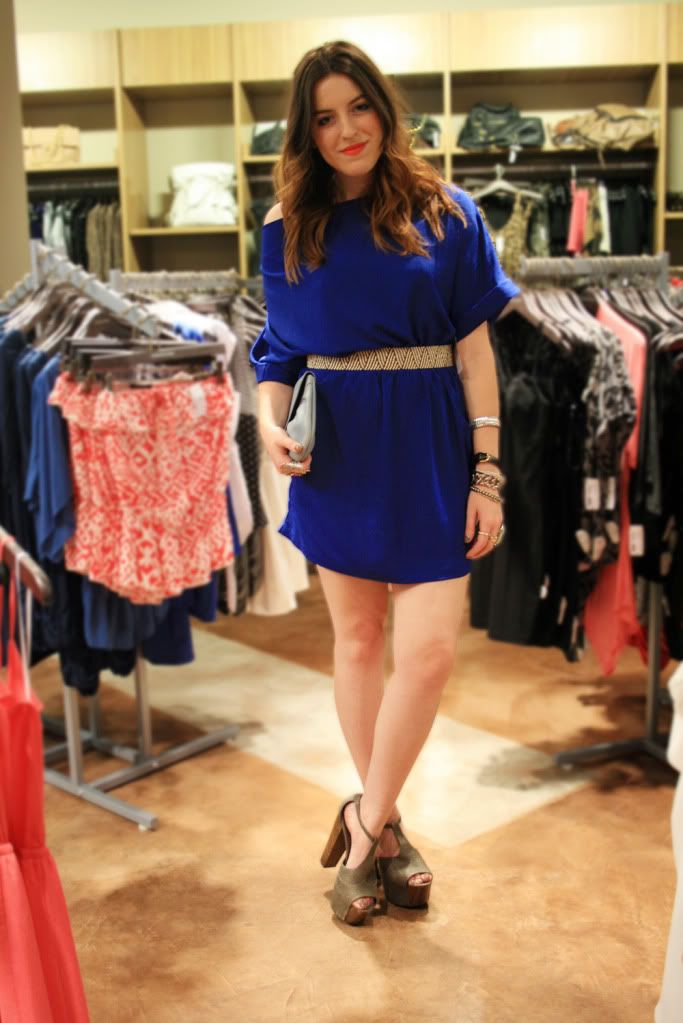 Outfit #3

Foreign Exchange
Dress $29, Belt
I feel this outfit was a little different to what I usually wear, not totally sure why. Maybe it's the lack of accessories or excessive layers? The reason why this dress caught my was since the beginning was it's stunning bold color.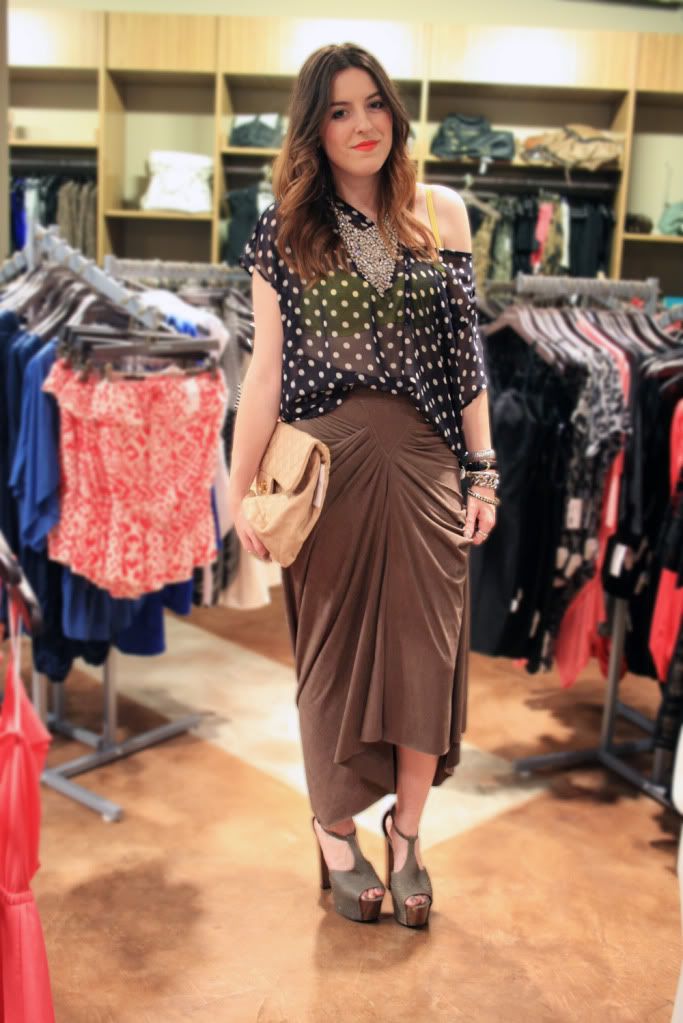 Outfit #4

Foreign Exchange
Sheer Polka dot top $18, Dress (worn as skirt) $37, Necklace $60 (I wore 2 of them), Handbag $69
Out of all of the looks I styled, this was by far my favorite, a little glam.. and a little funky. All of the items featured in this outfit would be the perfect additions to my closet, and could all be paired separately to compose other amazing outfits.
[
the winning blogger will be decided based on your votes. To check out the rest of the looks and to vote for your fave blogger (hopefully it's me!) click here.]
By voting you will be entered to win a $500 shopping spree for YOURSELF!
Please take the time to cast your vote.
(make sure you "Like" the Westfield Culver Facebook page before you vote)
A huge thanks to Kelsi from Two Point Oh LA, and to the Westfield Culver Mall !
and a big thanks to all of you!
xx
ari