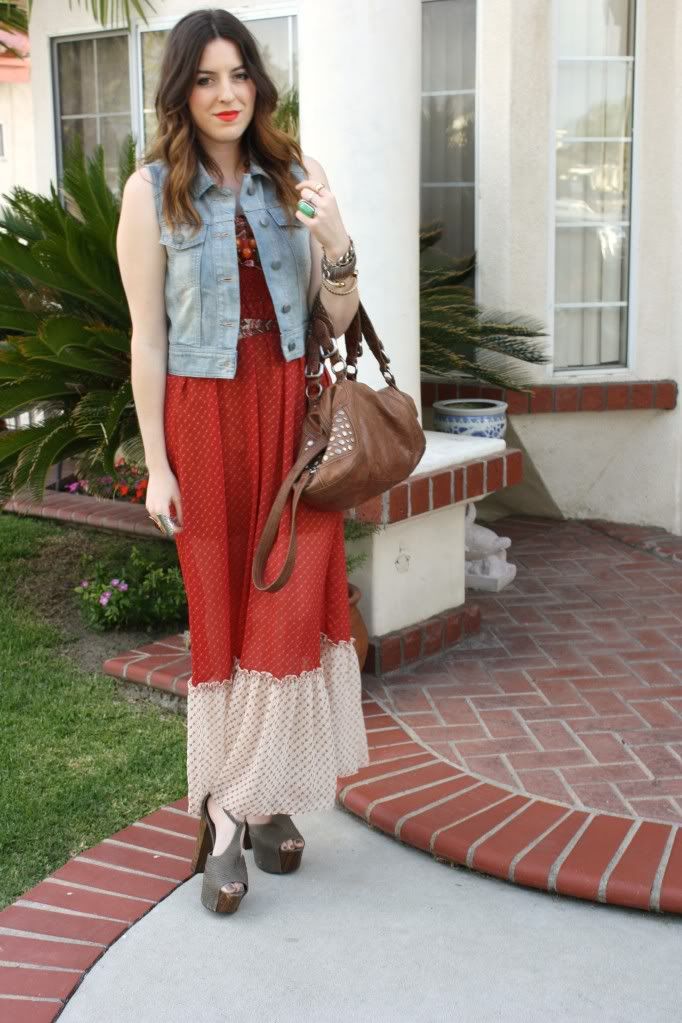 dress:
Macys [old]
(worn three different ways in August 2010 HERE)
vest:
Nordstrom Rack
bag:
Steven by Steve Madden
shoes:
Jessica Simpson
lipstick:
MAC Neon Orange
This might be a little sad, but I feel it's important that I share with you that this dress is one of my only successful DIY's in all of my (failed) DIY history. The saddest part about it all, is that all I did to this dress was cut the skirt lining to a shorter length. I know, I know not much of a DIY but please let me indulge in the feeling of accomplishment even for a little bit. After 2 years in my closet the dress was just okay, after I cut the lining I fell in love with the dress all over again! So ladies please take my advice, if you have any old dresses in your closet and are a fan of the "sheer" look, simply cut the lining shorter (or remove it all!) and tadaa!