I usually never struggle when deciding on what to wear to a specific event or special occasion, however this was not the case when I was trying to decide on what to wear to a family Quincenera party. If you are not Mexican you are probably asking yourself "what is a quincenera, and why do you need to dress up for one!?" Very quick lesson on the quince: A quincenera is the celebration of a young woman becoming a woman at age 15 (kind of like a sweet 16). Sorry, that is all I have on the quince lesson for today, especially since I did not have one, lets say I am not an expert on the subject. All I know is that there is music, food, dancing, and a lot of dressing up to be done! Now for the outfits...
Jones New York tank, Marshalls skirt, Jessica Simpson shoes, vintage clutch
A sheer tank paired with a sheer maxi skirt (once worn the skirt is actually sheer, please believe me!) seemed like the perfect alternative to showing some leg. I loved the idea of being fully clothed, but showing some skin at the same time.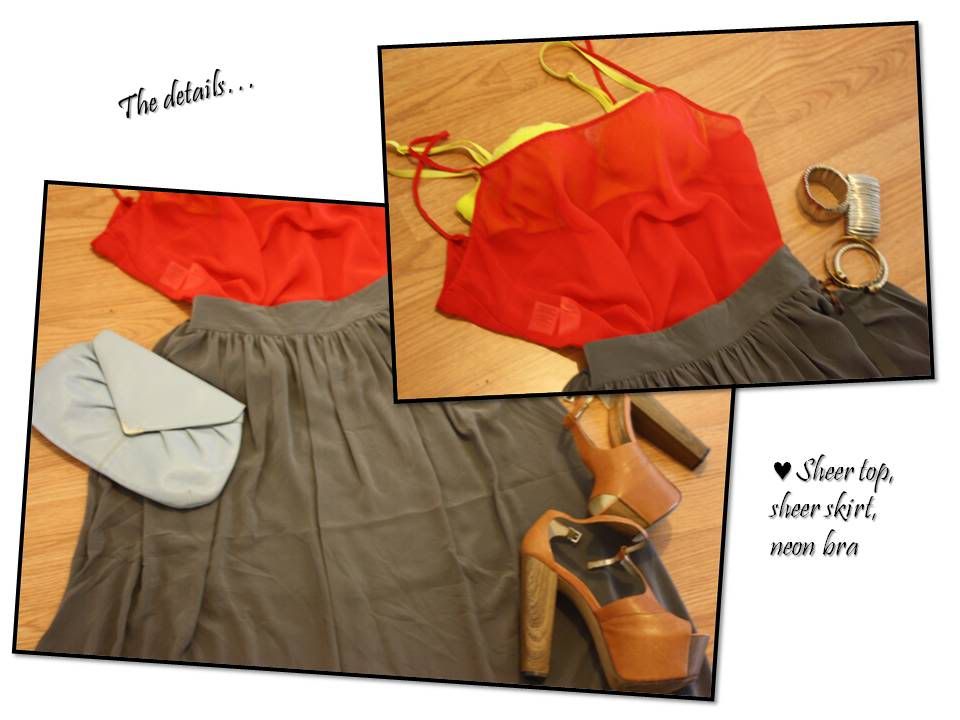 Vintage dress, vintage clutch, Jessica Simpson platforms, Forever 21 necklace
This outfit is totally in the opposite direction from the first outfit above, yes a mini- dress! I found this gold lace dress years ago at a vintage store in Melrose, and has resulted to be a total gem. Also, the statement necklace against the gold lace gives the outfit the perfect amount of drama.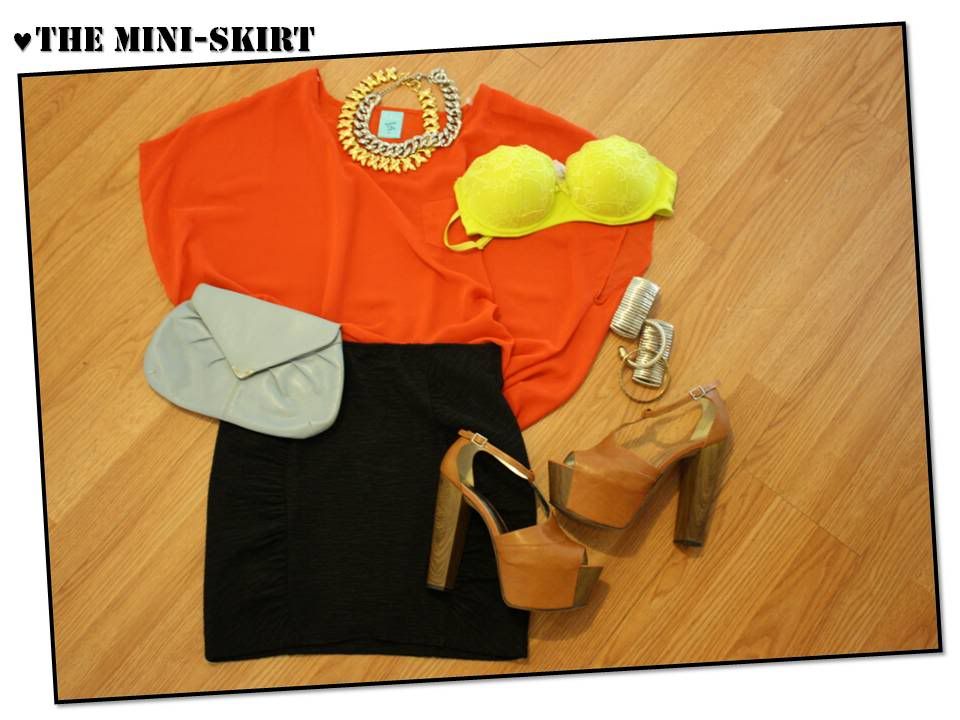 TJ MAXX top, H&M skirt, Forever 21 bra, Jessica Simpson platforms, vintage clutch, vintage gold necklace from A Current Affair, Cookie Lee silver chain necklace
A sheer orange top with a neon bra is just the right amount of "funky", in other words (or in my words) I hate being "matchy-matchy" so this little unexpected combo works out perfect. The fit on the top is very loose and over sized and makes it perfect to pair with a body-con skirt.
The verdict: For now, all I know is that I am sickly obsessed with my tan and grey Jessica Simpson platforms, with my baby blue clutch and with showing off my neon bra! What to wear, what to wear!? Come back and check in to see what I end up wearing.
xx
ari