What I Wore:
top and purse from TJ MAXX, shorts from H&M, FOREVER 21 sandals & necklace, House of Harlow 1960 sunglasses
photo courtesy of Dedicated Follower of Fashion
photo courtesy of Dedicated Follower of Fashion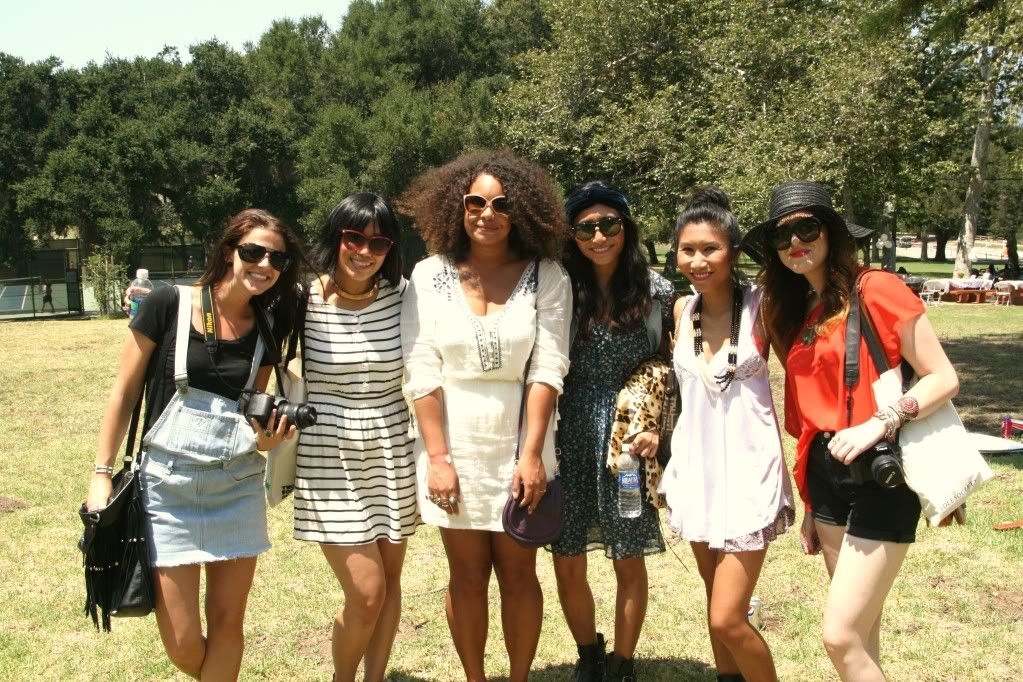 Bess Byers, Eileen, Sasha, Rebecca, Melanie and I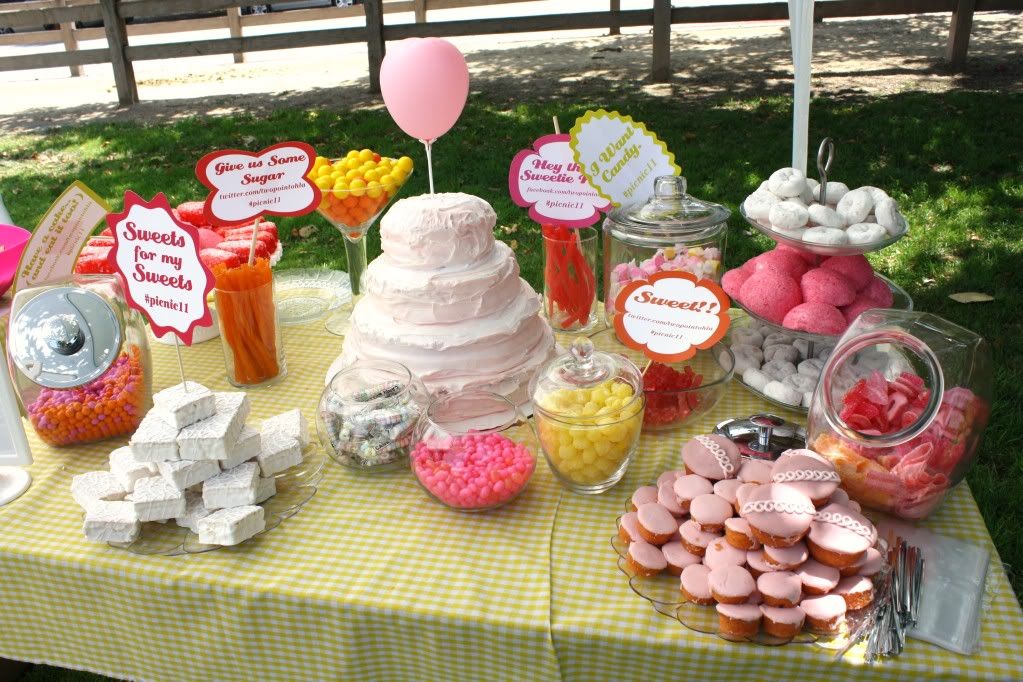 the fabulous gifting table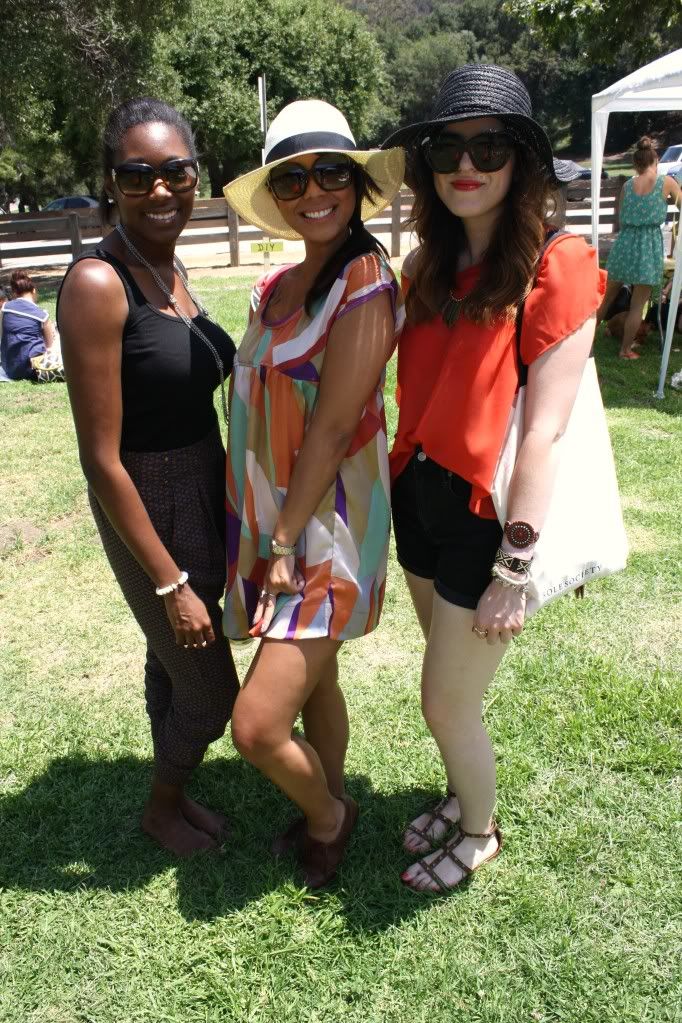 Lara of What's Haute in the Streets, Karen of Fashion Groupie, and I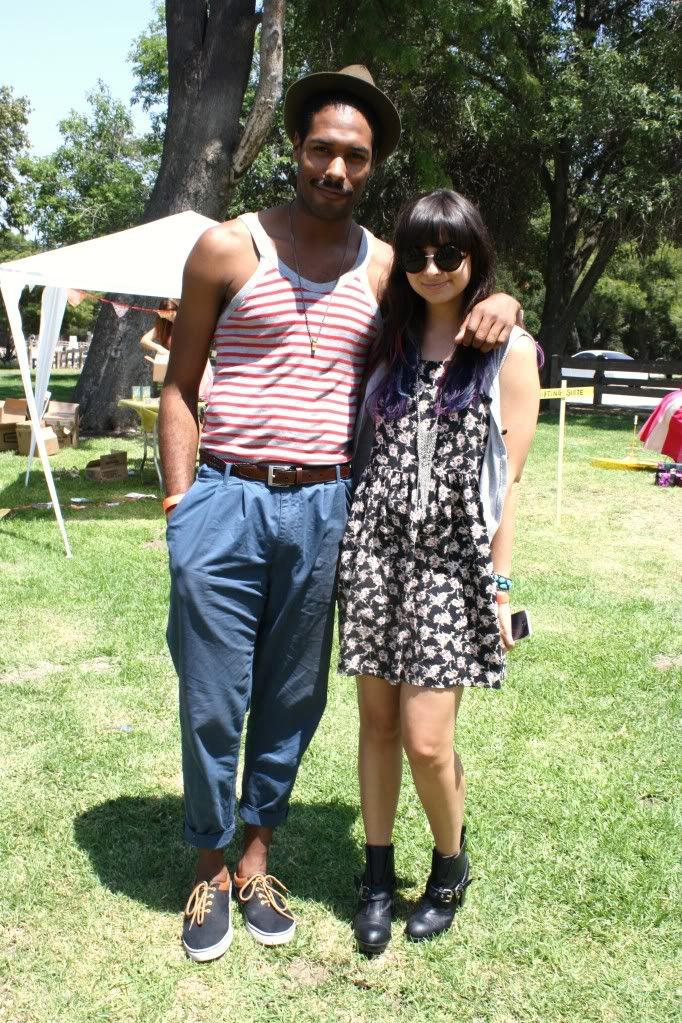 Chanelle of the Penelope Times and her friend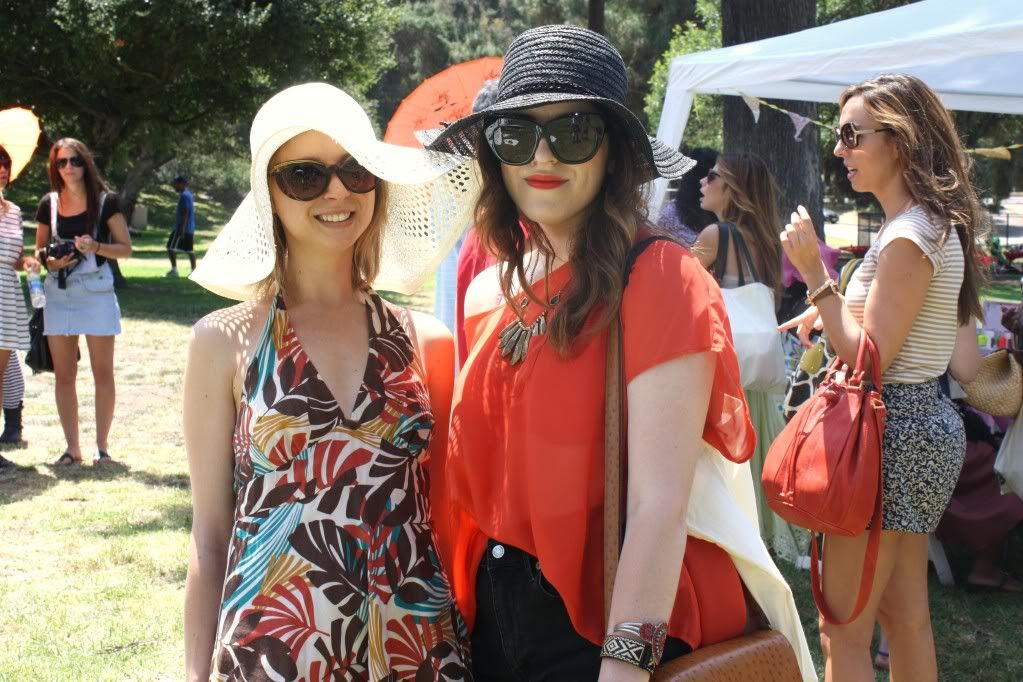 Neekoh of LiveLoveLA and I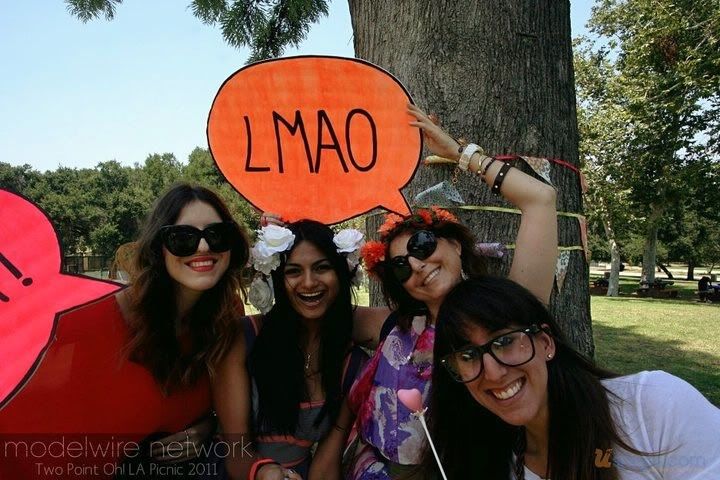 Ami, Shannah, Laurie and I having a little too much fun at the photo booth!
LA sun, tasty food, yummy candy, fashion talk, free goodies, great friends & bloggers, and a fun photo booth... there can be no better recipe for a fabulous picnic! Some weeks ago (I know, I love to be fashionably late with my posts!) LA bloggers and fashionistas gathered at Griffith Park for the Second Annual Two Point Oh LA picnic and one year birthday celebration. We all had a blast chatting and snapping photos, it was great to see the lovely fellow bloggers and to meet new ones! It's been an amazing year for Two Point Oh LA and I am sure as the years pass by it will only get better! A HUGE thank you to Kelsi Smith founder of Two Point oh LA not only for putting together a wonderful event, but also for putting together such a wonderful blogger organization!