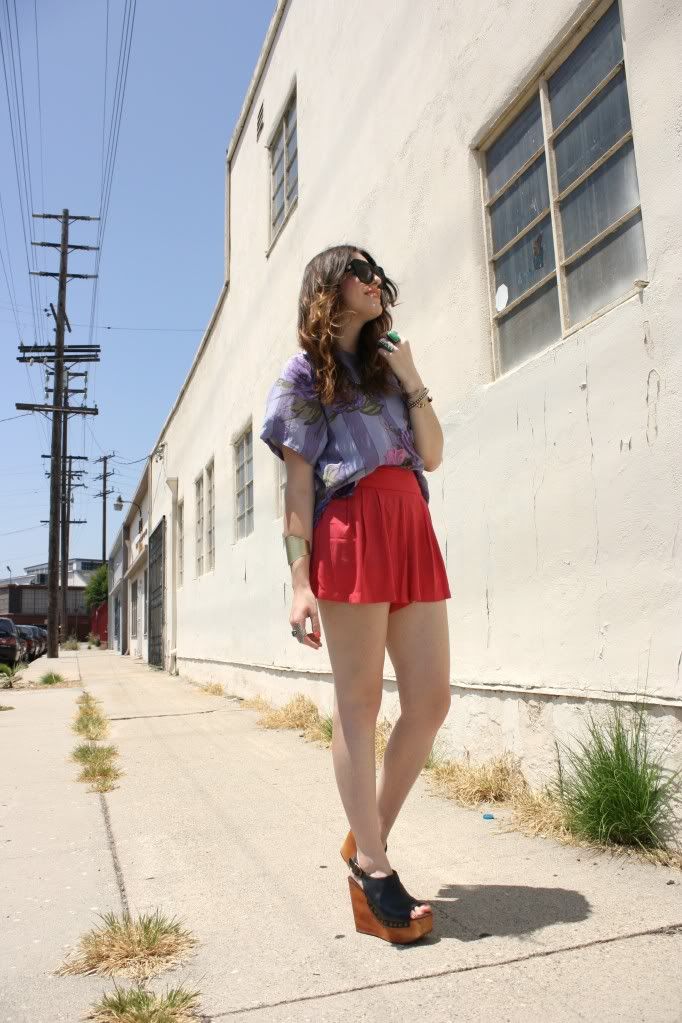 top:
Buffalo Exchange (Long Beach)
shorts: Forever 21
shoes: Jeffrey Campbell
sunglasses: House of Harlow 1960
cuff: H&M

It feels like I have not posted an official "outfit post" in ages, let me tell you that it feels good to get back in the groove! In the past, I have been one to stay basic in terms of color. My favorite "go to" shades used to be grey, black, white, blue and the occasional tan or camel tones. Well, now my favorite "go to" colors are pretty much anything bright, fun, and "cheery" (yes I love to make up my own words). I am excited to see how this color fever stage of mine will transfer over to my favorite time of the year.... summer to fall transitional dressing time. Perfectly warm days, chilly nights, oh yes can't wait!
xo
Ariana