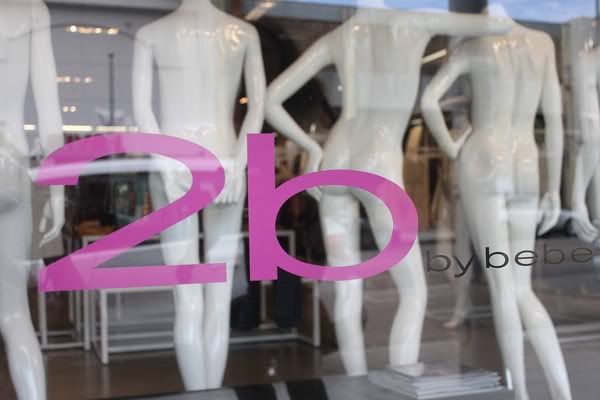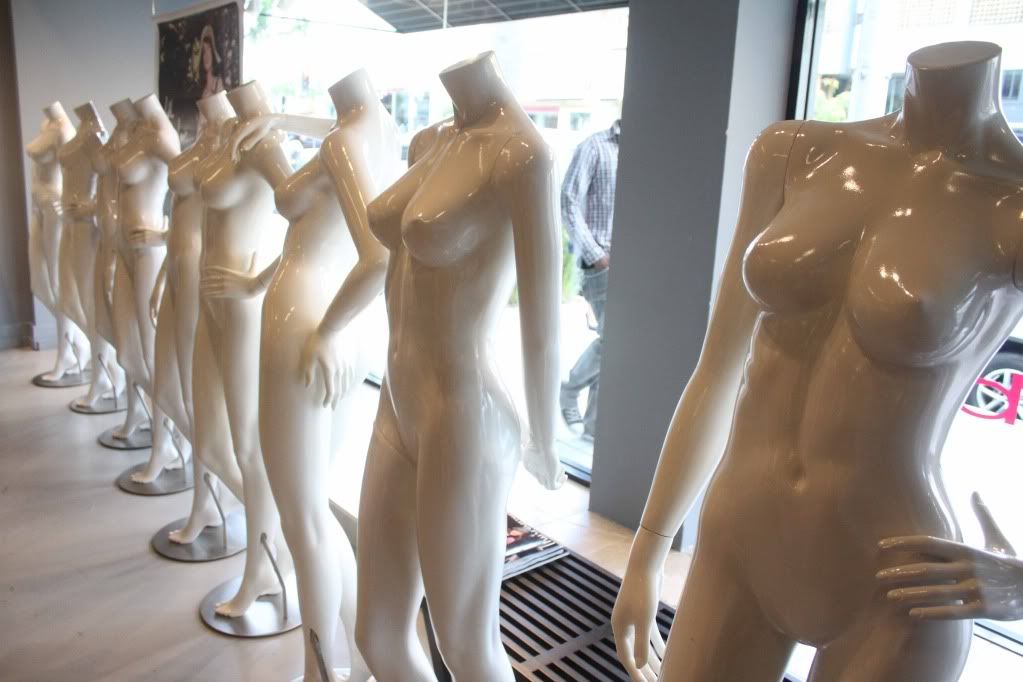 Last week I was invited to the 2B flagship store in Beverly Hills for a little styling fun. 2B hosted a little LA blogger style off, where some fellow LA bloggers and I got to dress up our very own mannequin to fit our own personal style. Bebe's 2B line offers young, fun and very affordable fashion without compromising quality.

I immediately gravitated towards the statement necklaces, the polka dots, and the felt floppy hats. Lately, I have been very attracted to vibrant colors and resort to adding a bold edge to my outfits by adding an unexpected pop of color, or by color blocking bright unexpected color combinations. However, this time around I chose to stay within the neutral shades of color.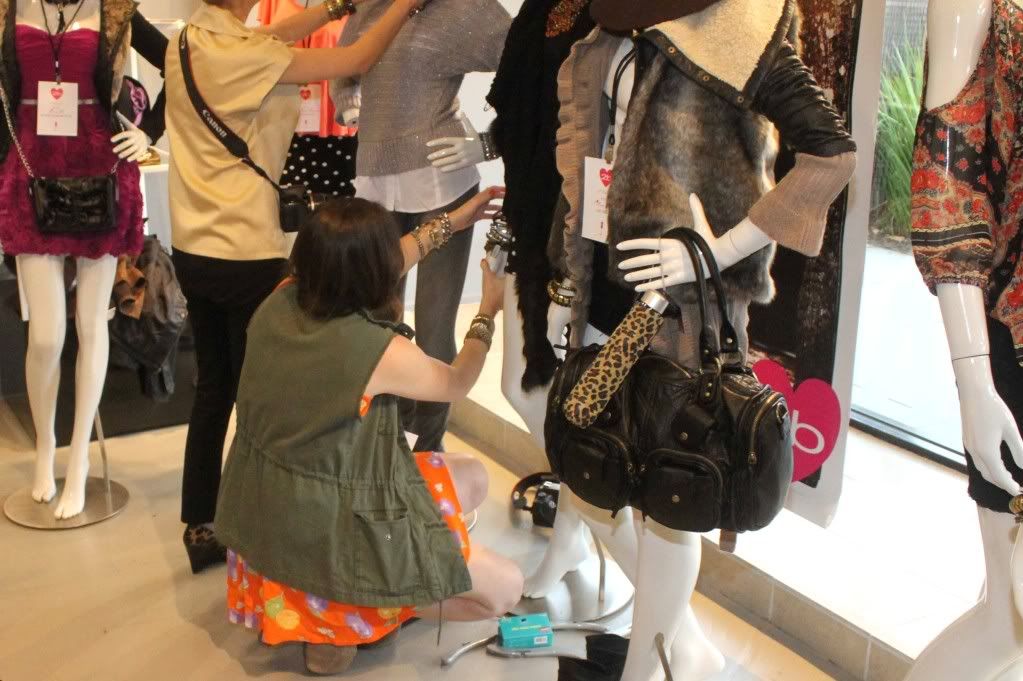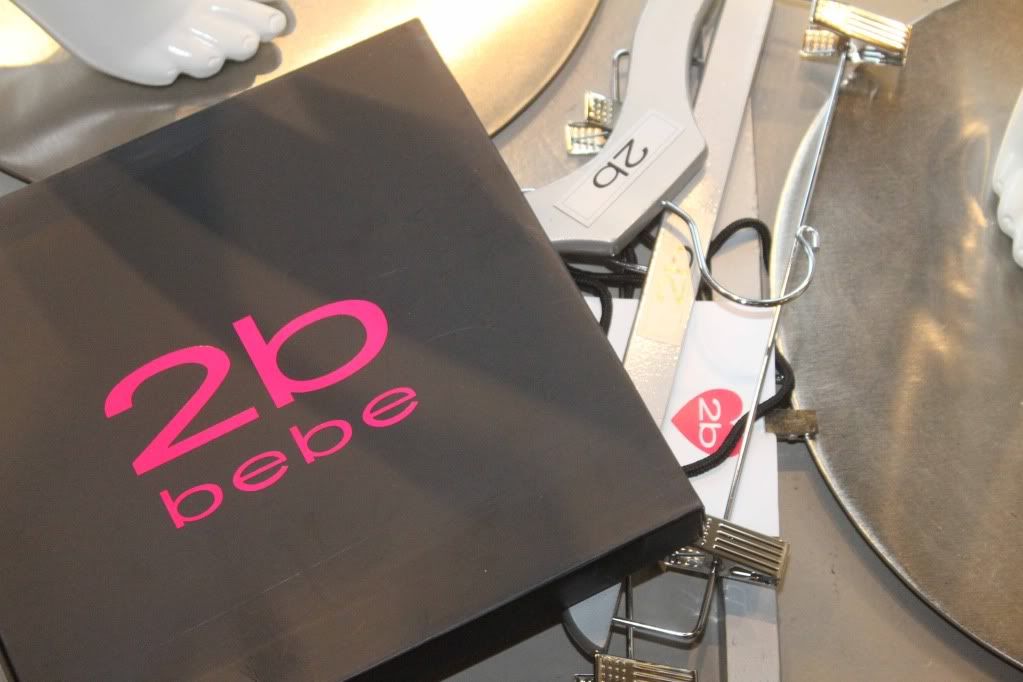 We got to meet the lovely 2B team, and to chat about what we are inspired by and what we are crazy about for fall.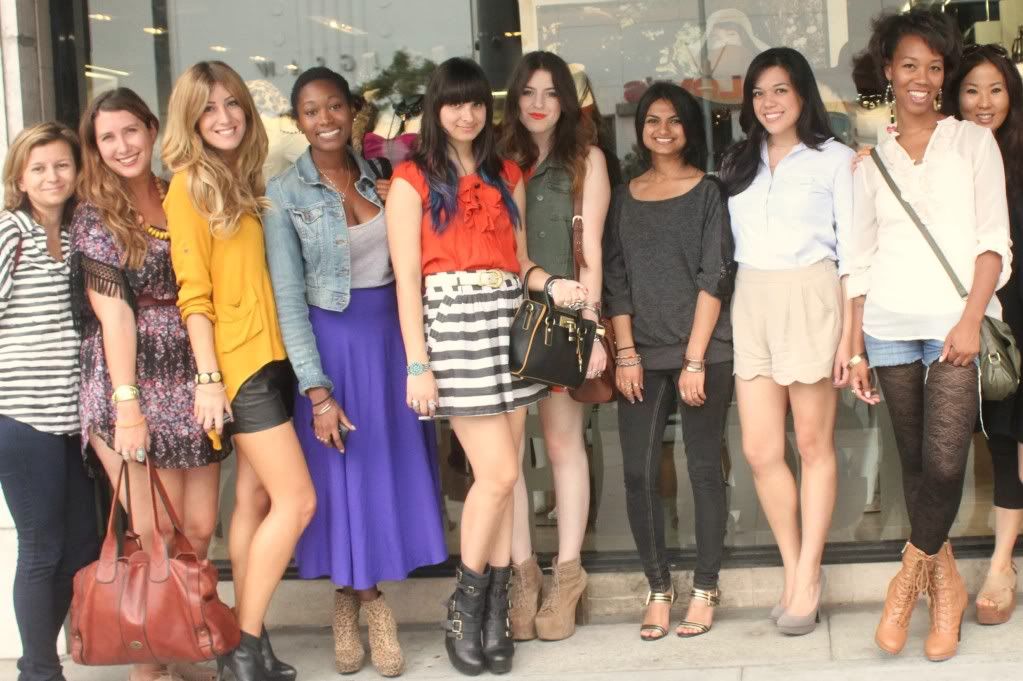 What I Wore: vintage fruit print dress, army vest from UO, JC litas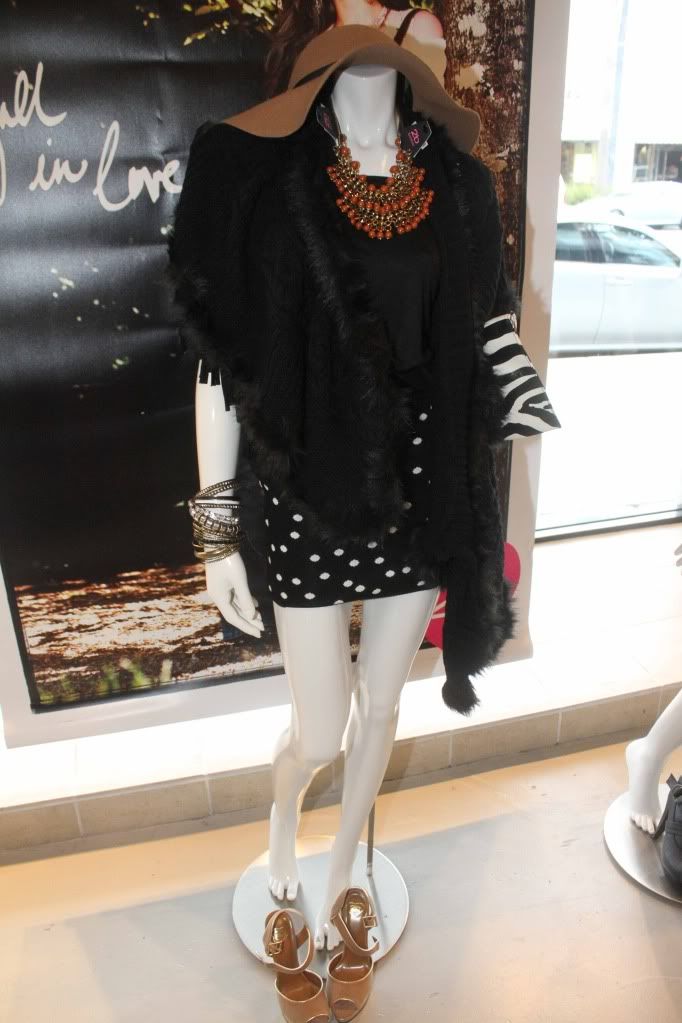 My Look: I decided to put together a fun, funky, eclectic boho-ish look for my mannequin. I chose a sweater knit body-con skirt with a fabulous polka dot print and a black fringe loose top as the base of the outfit. From there I added the tan/ neutral accessories; the floppy hat, the statement necklaces (two of the same necklace for a larger impact) and the tan platforms. Lastly I added the black chunky knit and faux fur shawl, the zebra print clutch to contrast against the polka dots and the arm bling and .... tadaaa!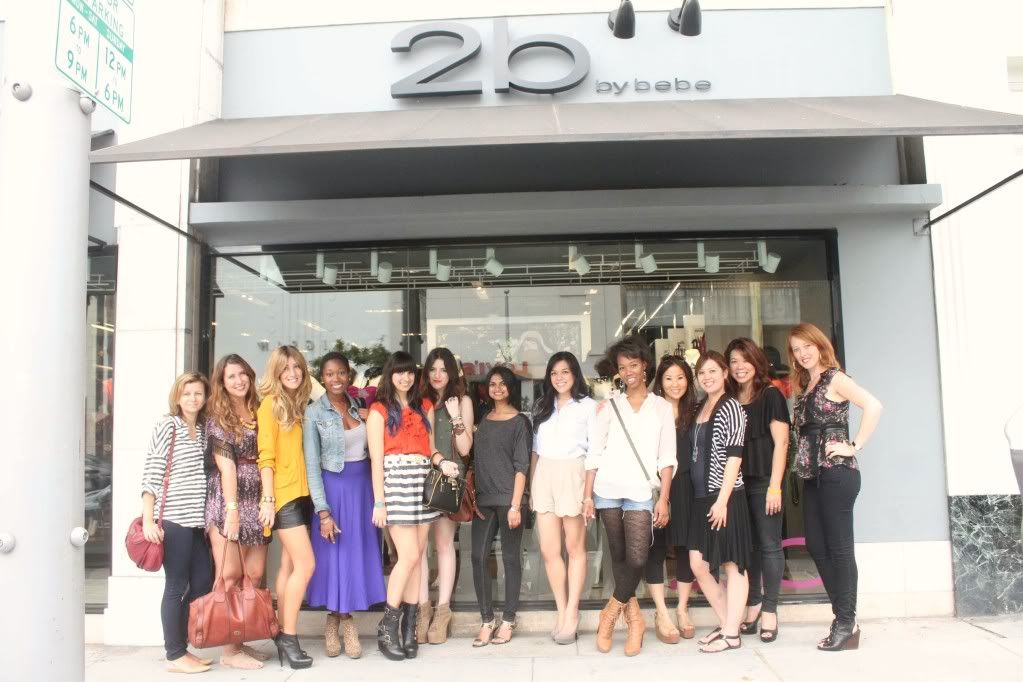 All of the bloggers included Kelsi of Dedicated Follower of Fashion, Deniz of Le Fashion Monster, Lara of What's Haute in the Streets, Chanelle of The Penelope Times, Ami of Fashion ROI, Erica of Sweets and Hearts, Tiara of The Dope Girl. Not Pictured: Neekoh of Live Love LA, Jenny of Good, Bad and Fab, Olivia of Lust For Life and Sydne of Think Through Fashion

It was a pleasure to meet the team behind such a fabulous line! It was also a pleasure to visit the store and get to play with such fabulous clothing and accessories! I have my eyes on a few pieces (okay A LOT!) and can't wait to see more from 2b! Lastly it was such a great feeling to see all of our personally styled looks on the window display of the 2b store for everyone to see. A huge thanks to 2b for having us, and for all of the goodies we got to go home with!
You can see all of the styled looks here on the 2B Facebook page and make sure you vote for your favorite look (my look is #3 all the way at the bottom). By voting for your favorite look you will be entered for a chance to win a $250 gift card to shop 2B!
To shop the 2B collection and to find a location near you check them out on the web here.
all photos provided by LookbookLA
xx
Ariana

Follow on Bloglovin!