H&M Dragon Tattoo Collection by Trish Summerville- Showroom Visit + GIVEAWAY!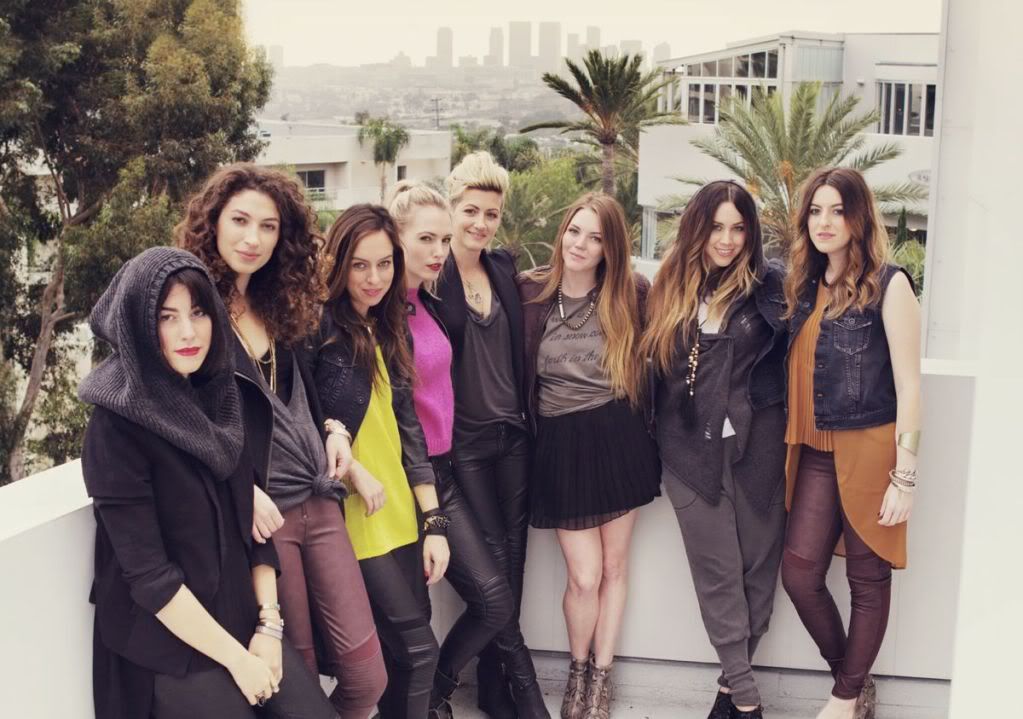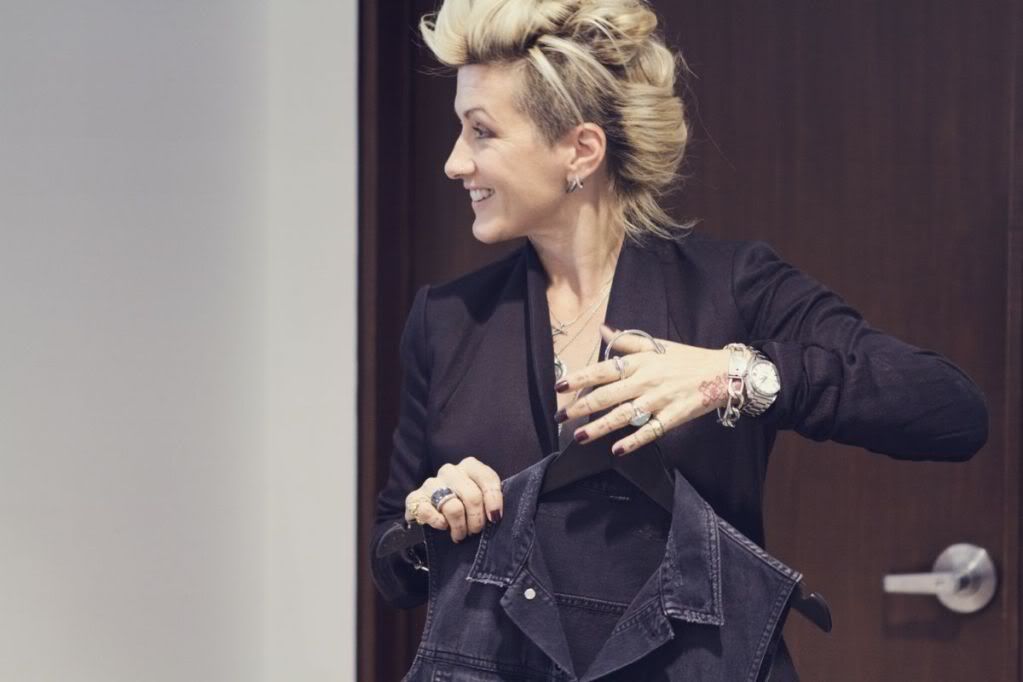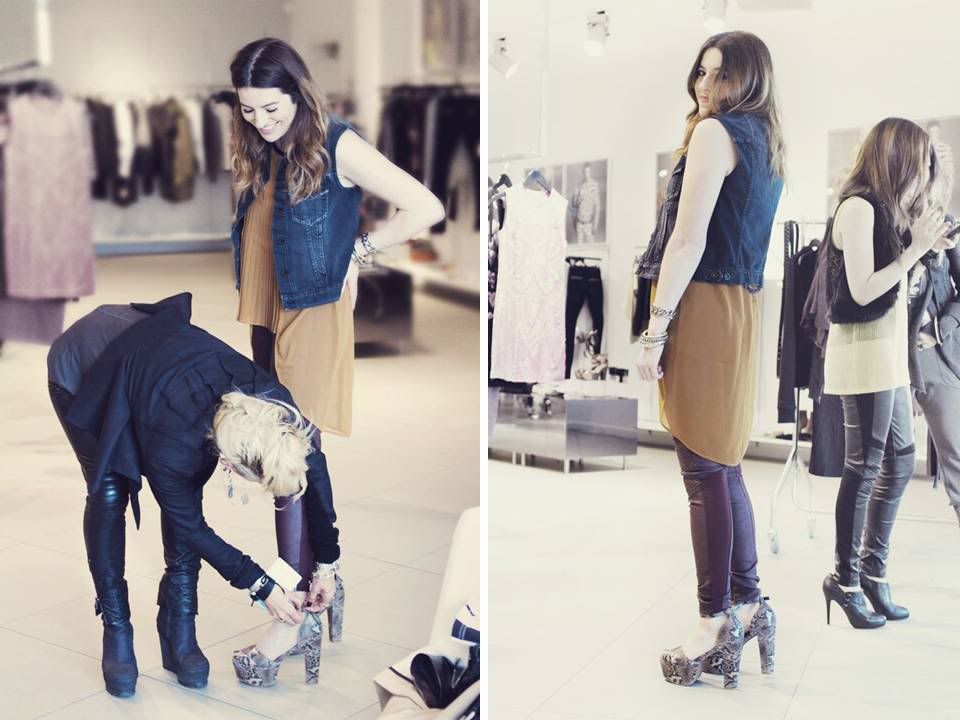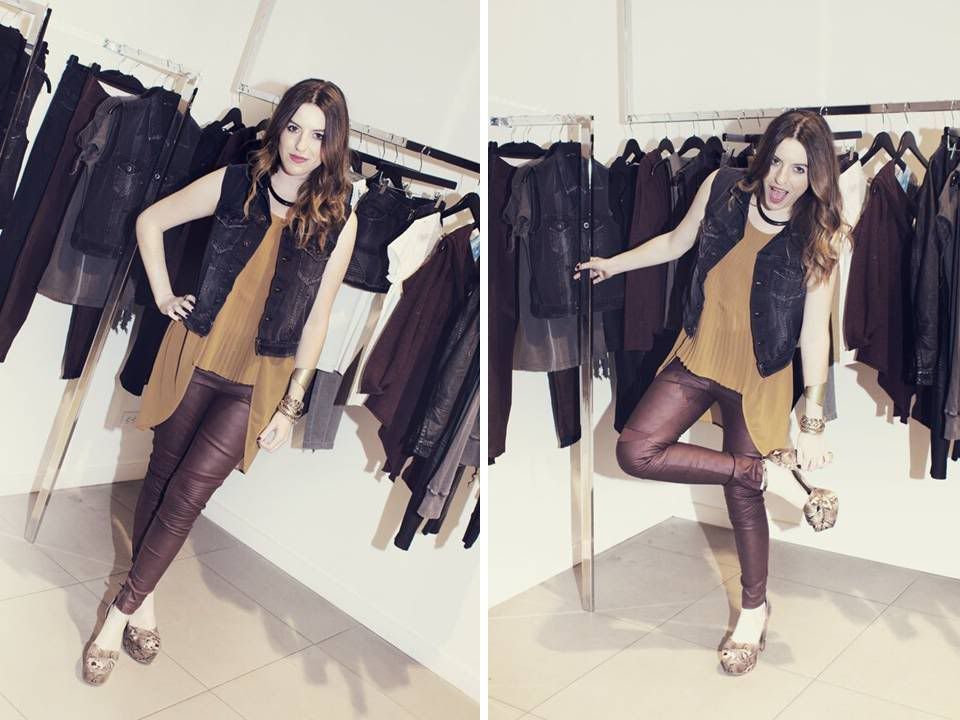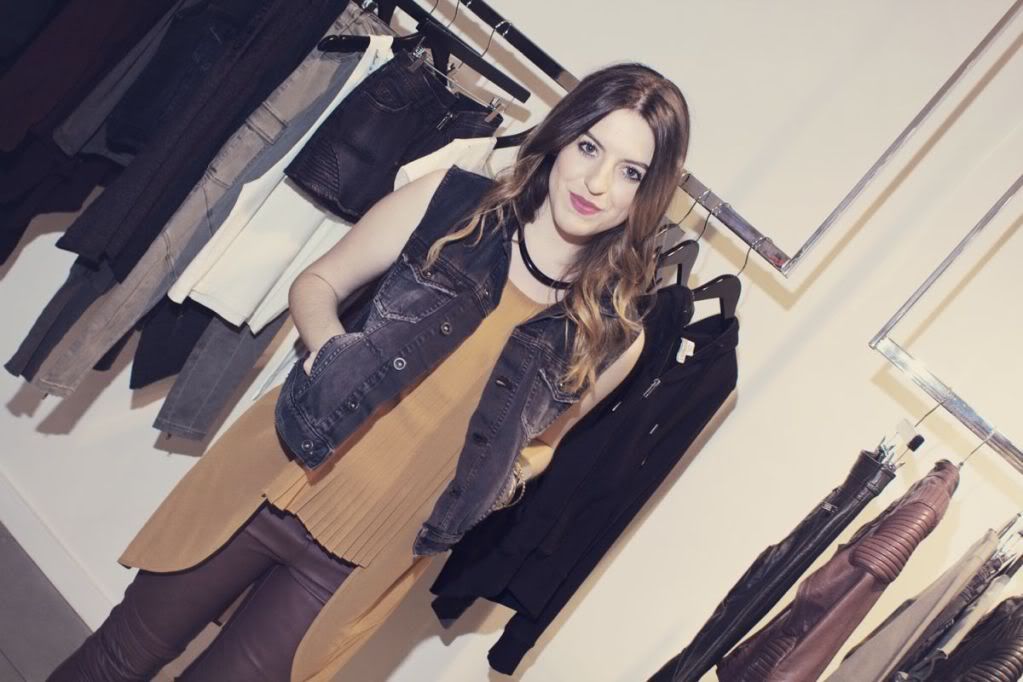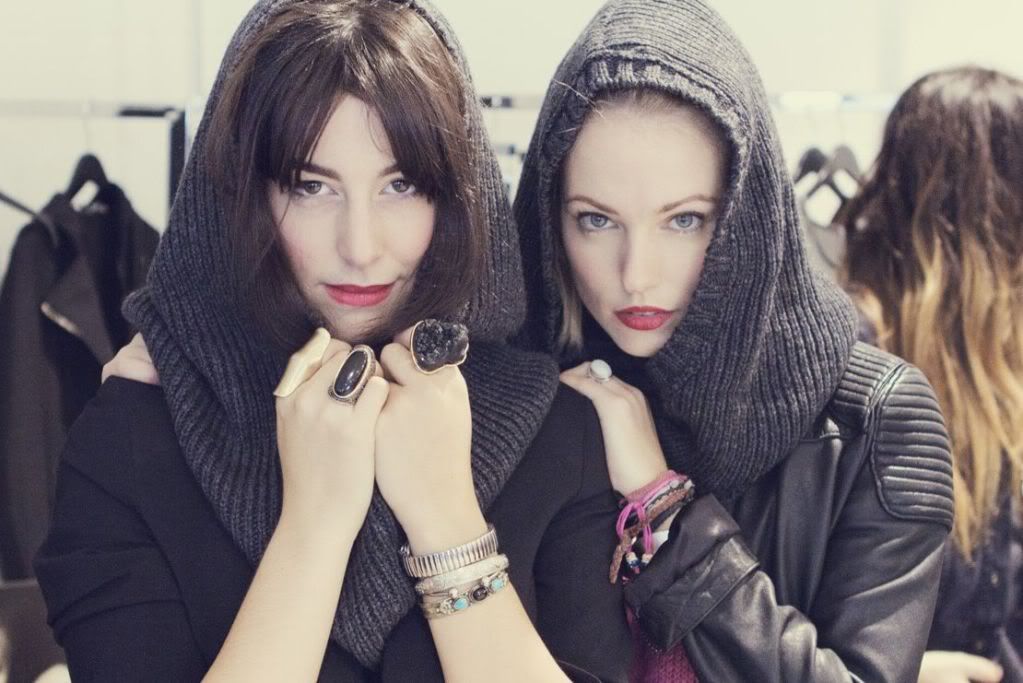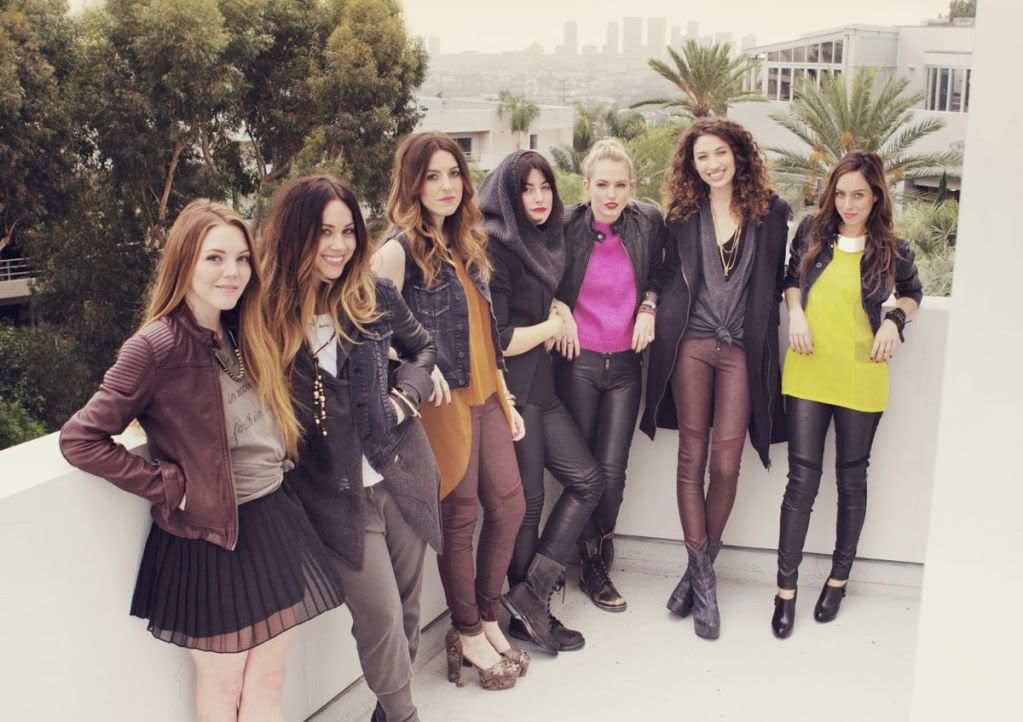 the group of bloggers with costume designer Trish Summerville (at the center sitting down)
Last month I might have mentioned and gushed about getting to visit the H&M Los Angeles showroom, well I am happy to share with you all of the details from my visit! Trish Summerville is the costume designer for the new film
The Girl With the Dragon Tattoo
set to release in theatres soon, and has worked on many more notable films. This time she decided to take on a new challenge that did not include any movie sets and together with H&M has released her own clothing and accessories collection for H&M inspired by the main character of The Girl With the Dragon Tattoo film,
Lisbeth Salander.
I was more than happy to join Trish along with other fabulous LA and international bloggers for a day of fun, playing dress up with the new Dragon Tattoo collection and styling ourselves for a mini-photoshoot. We got to chat with Trish (who is super adorable and down to earth by the way) about the collection and about her inspiration and her excitement for the launch of the line. What I love about Trish and the collection the most is that she designed each piece thinking of the "tough independent girl" who was going to embrace the line and ultimately wear the pieces. Each piece can stand entirely alone with items existing in any girl's wardrobe and can be dressed up or down while still maintaining that edge and "tough girl" vibe.

Trish was excited to see how each blogger/ "independent tough girl" chose to style the pieces from the line in their own unique and individual interpretation. When choosing my "look" I immediately gravitated towards the burgundy pleather leggings. It is no secret that I am having such a crush on the burgundy shades this season, so please trust that it was only natural that I run to the burgundy pants. I paired the pleather leggings with a denim vest (also from the Dragon Tattoo collection) and an H&M top. I have to admit that at first I was a little worried about the fit of the leggings, but I can now assure you that they fit like a dream thanks to the handy amount of stretch they have been designed with!
The H&M Dragon Tattoo collection
is set to launch at select H&M locations worldwide tomorrow December 14th. However, you ladies can score some pieces from the collection a little before it launches by entering the giveaways below! How would you rock the H&M Dragon Tattoo Collection pieces below, tell me and enter to win!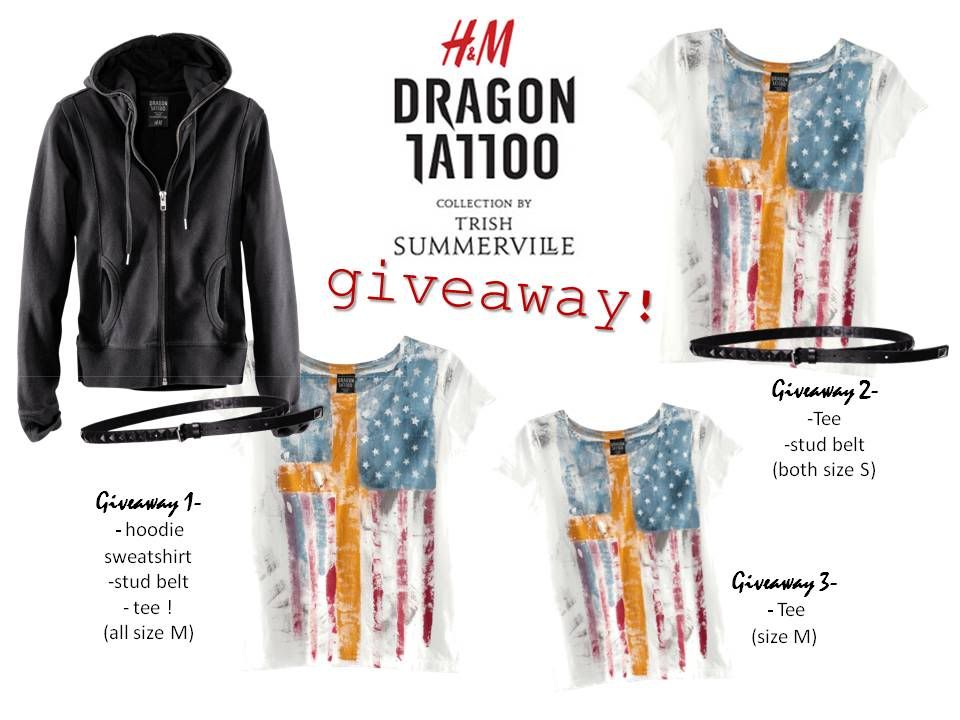 TO ENTER THE GIVEAWAY YOU CAN:
1) LEAVE A COMMENT UNDER THIS POST: make sure you leave an email address so I can contact you if you win
2) LEAVE A COMMENT ON MY FACEBOOK PAGE

(HERE):

please make sure to leave your name
3) SEND ME A TWEET

(HERE):

simply send me a tweet !
You can enter through all three different ways.
PLEASE MAKE SURE YOU LET ME KNOW

which items/giveaway number you are entering to win (listed on picture). The Giveaway ends Monday December 19th at 11:59 pm and is open to US AND INTERNATIONAL readers too! The winner will be announced on Tuesday morning! Good luck!
xx
Ariana Cabral