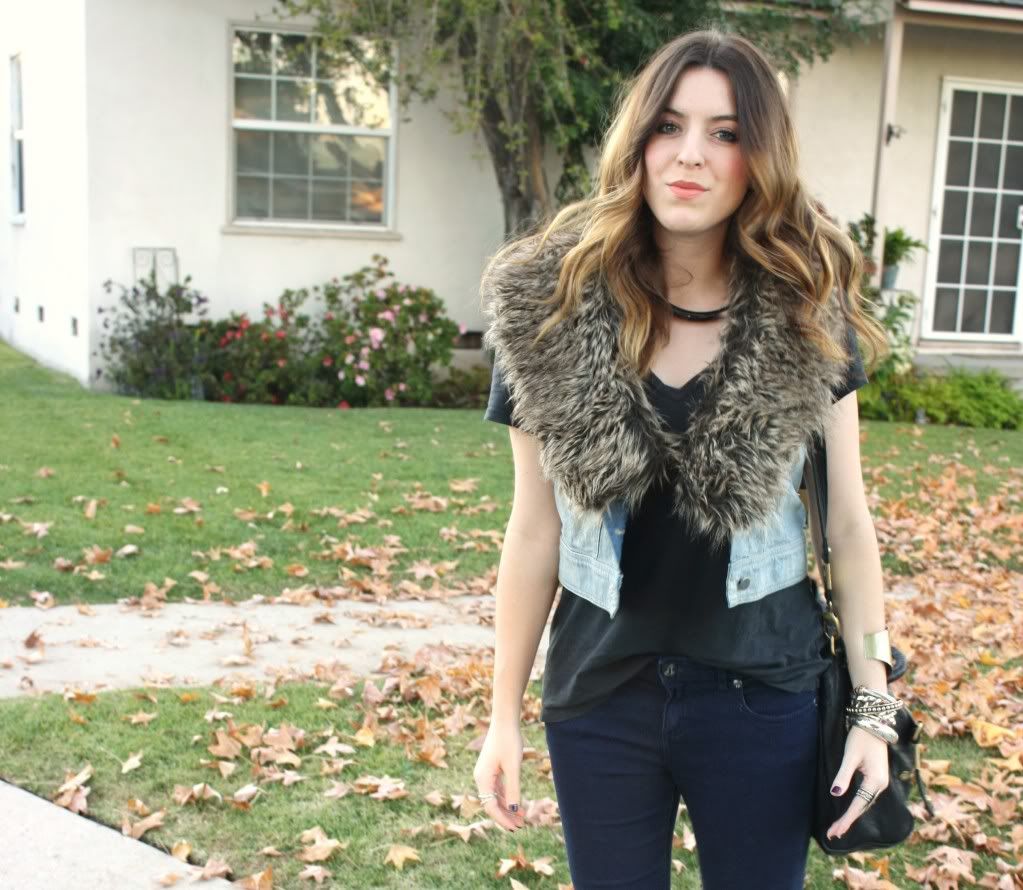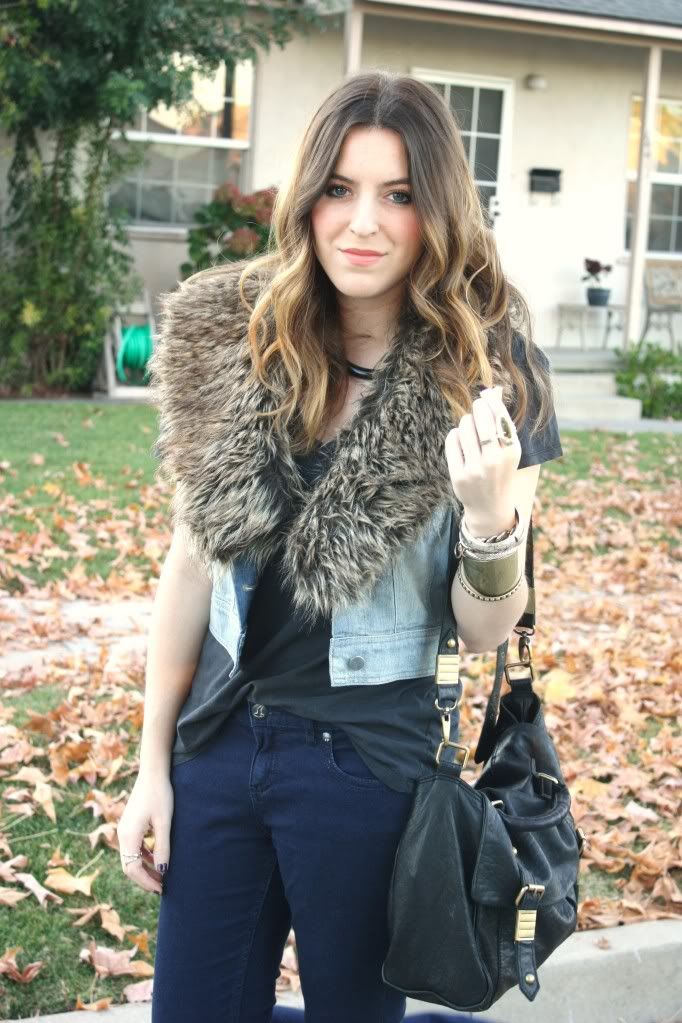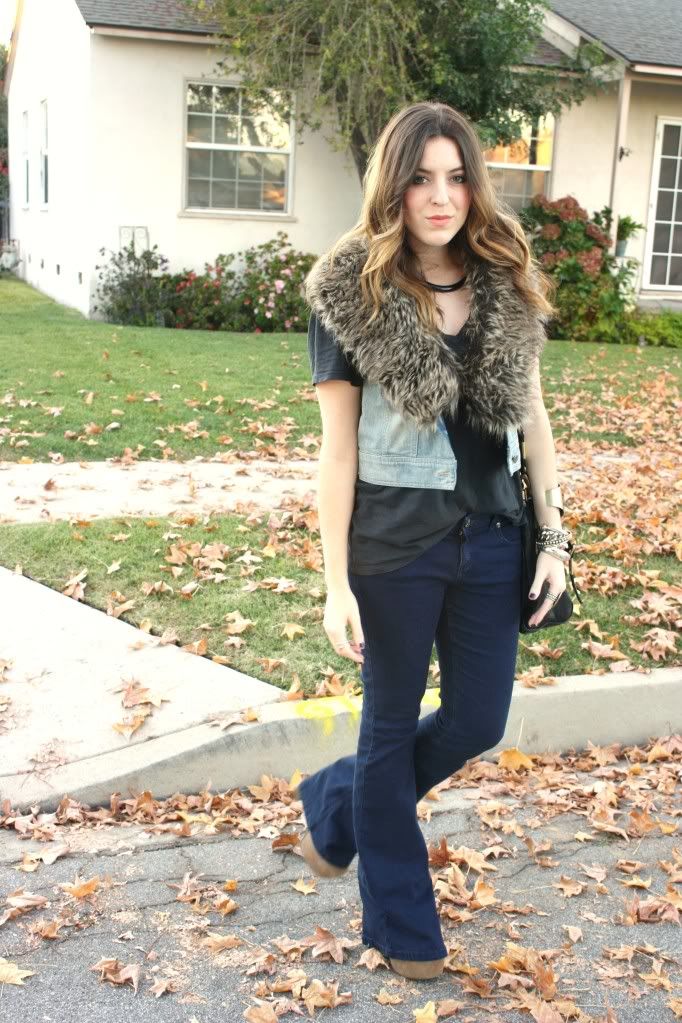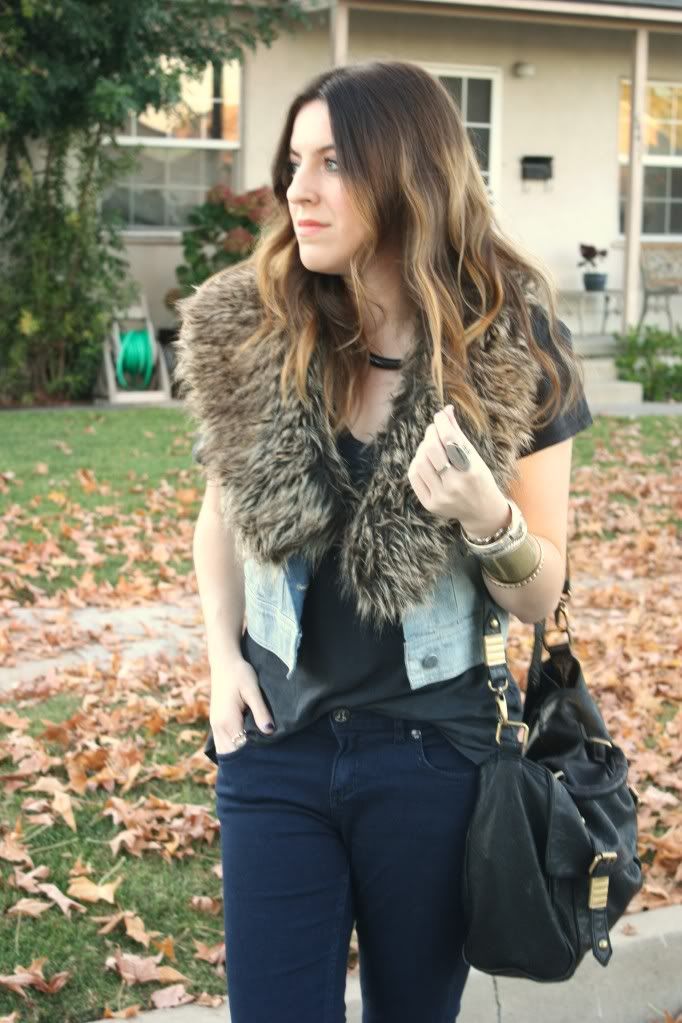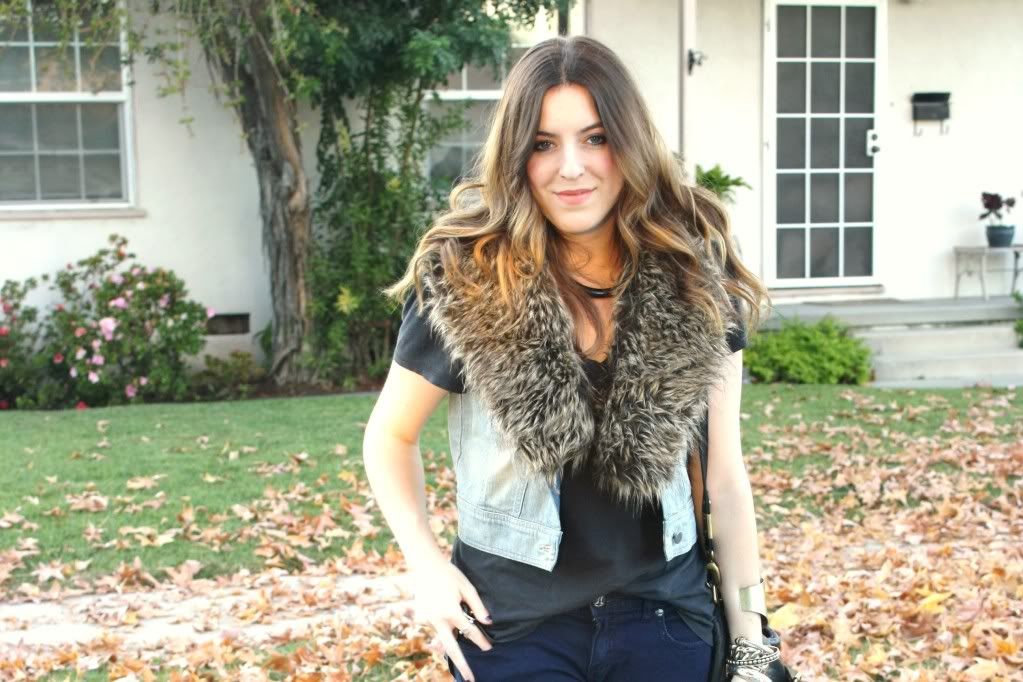 faux fur collar:
Foreign Exchange /
denim
vest:
Hinge (bought at Nordstrom Rack) /
flare pants:
Free People (bought at Ross
similar here
) /
shoes:
Jeffrey Campbell Litas
/
bag:
Asos /
necklace:
Forever 21
Funny story, these outfit photos were taken in font of a random house I spotted as I was driving by. As I drove by this lawn I could not help but notice how "Fall-ish" the fallen leaves looked, so of course I stopped, parked and we conducted our little informal mini-photo shoot in front of some stranger's home. I am pretty sure that if there was anyone at home while this "photo shoot" was going on they were probably asking themselves what was this crazy stranger doing taking photos on their lawn! I just could not pass up such a pretty and "fall-ish" photo opportunity ! Lastly, when I say photo shoot I am pretty much kidding, these photos were taken in less that two minutes.
have a great weekend !!
xx
Ari