No Finer Feeling: Merino Wool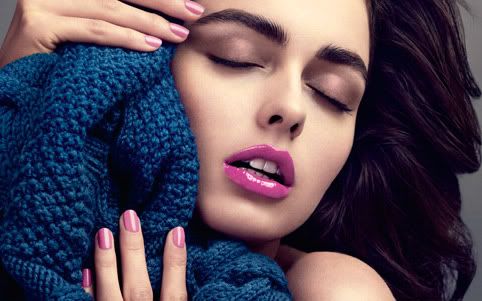 photo form Merino Wool's No Finer Feeling Campaign
Being a Fashion Merchandising major and before that a Fashion Design major I had to take a textile science course in order to complete my school requirements. Taking the textile science course was such an eye opener, the class made me realize that an essential part to how a piece of clothing looks and fits the body when worn has to do with one very important element and that is the fiber component from which the textiles and fabrics are made from. One of the main and huge differences that exists between textiles is whether a textile is composed from man-made fibers versus natural fibers. Over the years and because of the technological advances in textile production and also in part to the rise and popularity of the "fast fashion" we love so dearly, it seems natural fibers are not as popular nor appreciated as they used to be. I am sure that in many cases and for the majority of "us" (fashion lovers on a budget) the first thing we reach for when shopping for a new garment is the price tag instead of reaching for the very important and often over looked fiber content tag. Yes, the fiber content tag is the tag with the very tiny writing and the numbers, followed by the percent symbol.
With this said, I want to re-introduce you to a fiber that has been the long time favorite fiber of choice of many designers because of it's amazing high quality, versatility and softness....that fiber is none other than Merino Wool. Not only does Merino Wool offer a great design aesthetic, high quality and a luxurious look and feel but it also has another pretty rad quality that is often over looked especially when compared to man-made fibers. Merino Wool is natural, biodegradable and renewable. So, what does this mean to us? This means that Merino Wool products not only feel and fall on the body beautifully, but they are also kind to our environment. I am a huge fashion fanatic and I am huge advocate of looking fab on a budget. However, one of the large drawbacks I have with fast fashion is that by constantly purchasing "cheaply" made and produced fashions at such a speedy rate where these "fast fashions" are usually (if not always) made of man-made fibers we are contaminating our earth and landfills with junk and tons non-biodegradable waste. With their newly launched "No Finer Feeling" campaign, Merino Wool wants to call attention to this huge issue and is urging fashion lovers to take into mind that there really is no finer feeling than that of Merino Wool just as there is no finer feeling than knowing that our earth is being treated with respect and kindness.
video from Merino Wool's No Finer Feeling Campaign
Next time you are shopping for new pieces to add to your wardrobe
make sure you remember to also take a peek at the fiber content tag!
For more information on Merino Wool please visit the
Merino Wool
Website.
[Note: This is a sponsored post, however all views and opinions expressed remain honest and true]