This is a first ever! Today I have decided to share with you a few of my current favorite beauty products.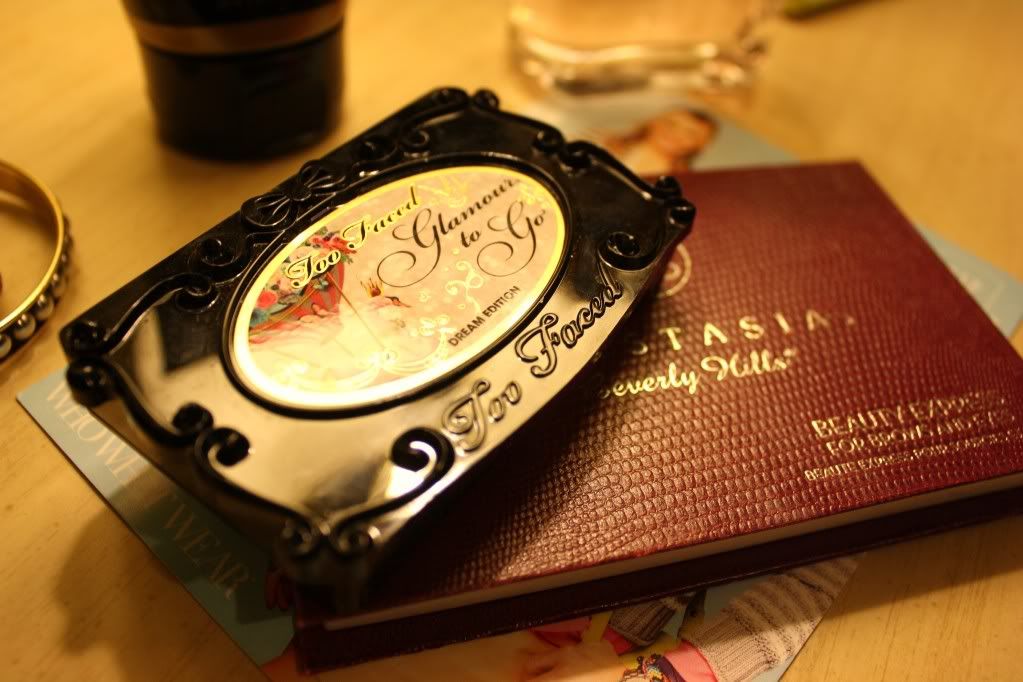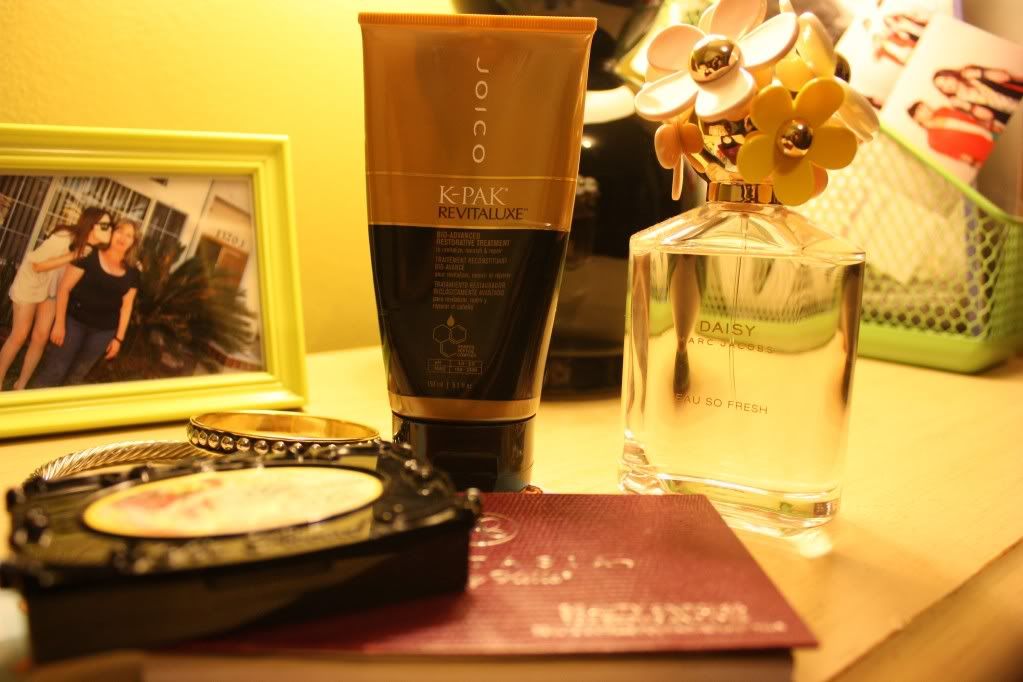 A few of my current favorite beauty items are:
Too Faced Glamour to Go palette - $22 at Sephora

: This eye shadow and blush palette is great because it's small but packs so much for it's size! I carry it everywhere.
Anastasia Beverly Hills Beauty Express for Eyes and Brows - $39.50 at Nordstrom

: I am totally hooked on this brow kit. It's very easy to use, even for beginners like me.
Joico K-PAK Revitaluxe Deep Conditioner

: Having thin, brittle and damaged hair is pretty much the story of my life. Having this deep conditioner on hand helps by adding a little "life" to my lifeless hair.
Marc Jacobs Daisy Eau So Fresh Perfume

: This perfume was a gift from the boy for Christmas and it's probably one of the best gifts I have ever received. I use the perfume everyday and seriously still get excited very time I spray it on because it just smells that good.
I made a little (and my first ever) beauty video to share with you, where I talk a little more on the K-PAK deep conditioner and where I show you how I use the Anastasia Brow Kit. I am working on getting better at the video thing, so please be patient with me ;) Let me know if you have any ideas or suggestions for any future video topics! I would love to hear them.
What are your current favorite beauty products!? Tell me..
xx
ari