Out and About: den.m bar - Custom Made Jeans in Downtown Los Angeles [Part 1]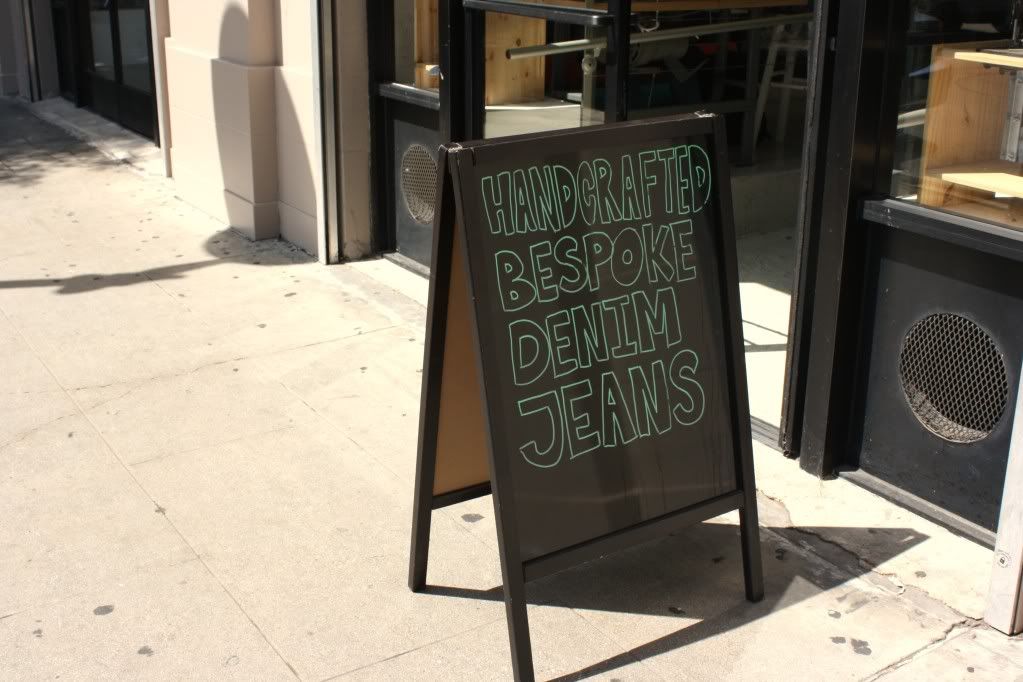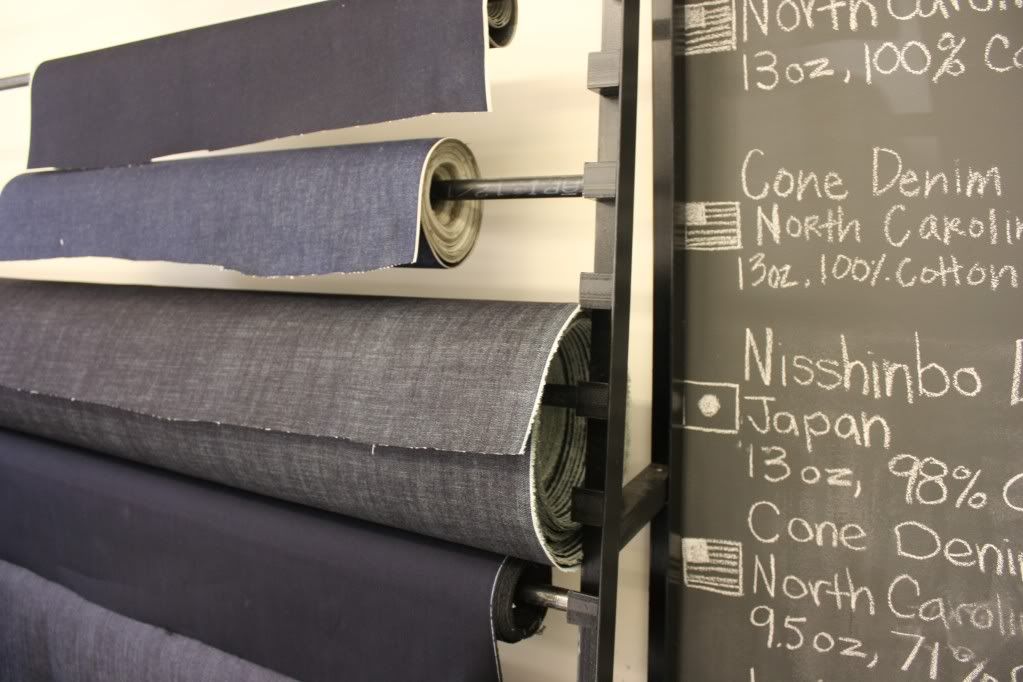 Some weeks ago the lovely Chanelle

(of The Penelope's Times)

and I had the pleasure to visit

den.m bar

to get measured for our very own pair of custom made den.m bar jeans courtesy of den.m bar! Yes, you read right... CUSTOM MADE. Den.m bar is a new denim shop concept in Downtown LA specializing in custom made bespoke premium denim jeans made to order. Den.m bar offers LA denim lovers what premium denim should be all about, high quality, perfect fit and excellent craftsmanship. Check out the images below as I walk you through [part 1] of my den.m bar experience.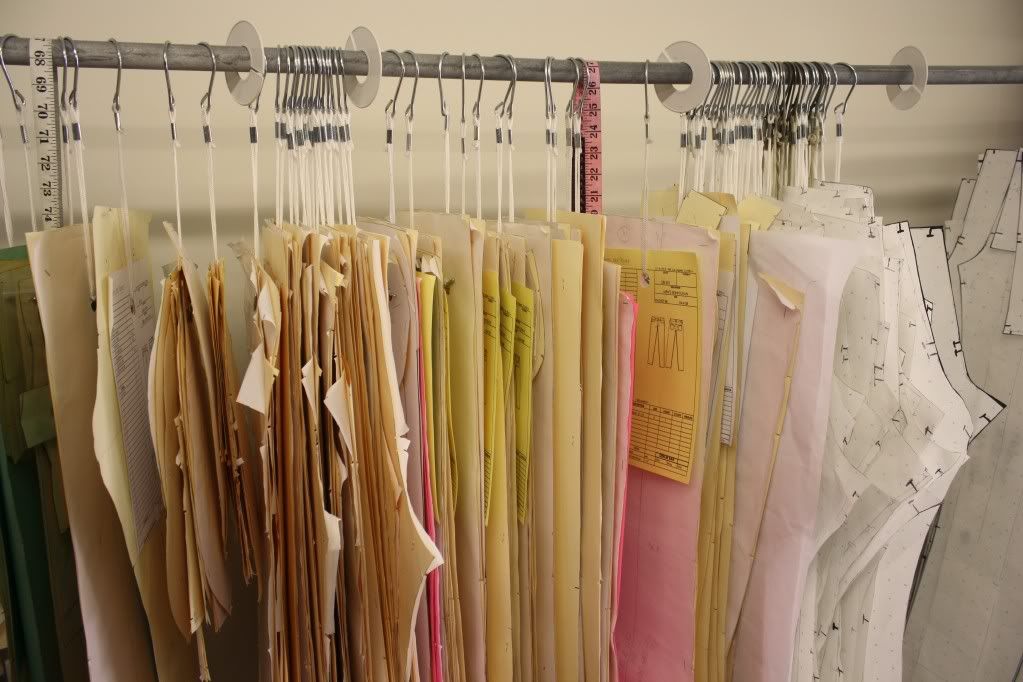 The storefront is also the workroom where seamstresses work on the custom denim orders.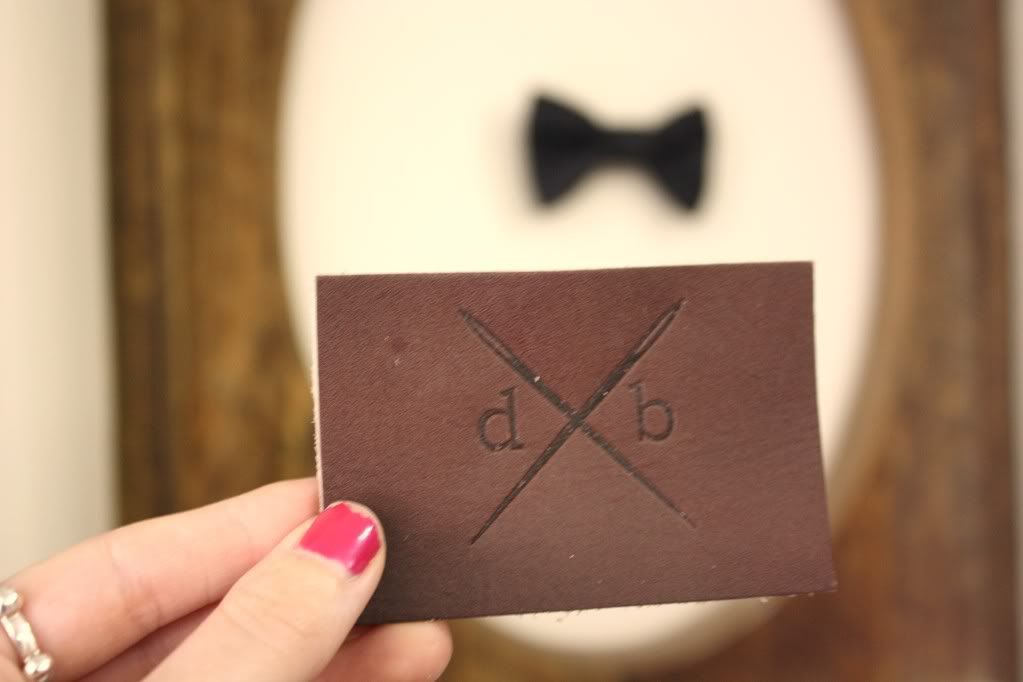 I was given options to choose from for every single detail that goes into the jeans. I was able to
choose the zipper color, metal hardware and button style, the thread color and even the pocket lining fabric.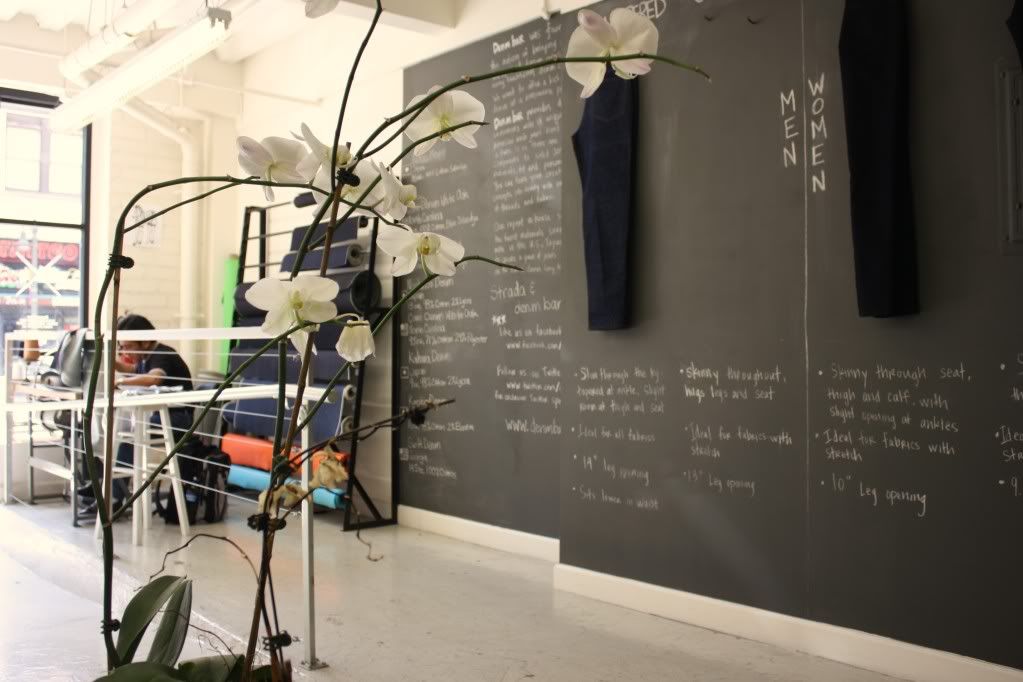 Den.m bar

offers custom made jeans for men and women in different styles and with the choice of different denim fabrics.
I want to keep the results of my jeans a surprise, so the only detail I will share with you about them is that I went with the skinny leg. The process of ordering a pair custom made jeans from den.m bar is a unique and fun shopping experience. The first meeting in the workshop is the measurement appointment. During this appointment the customer first selects the jean style, the fabric and all of the details in regards to the jean they want created. Following the selection process comes the measuring process, here the customer is measured. You can see me getting measured below.

Lastly, after the measuring comes the final step of the day... the signature!

I had a great experience visiting

den.m bar

with Chanelle. I highly recommend den.m bar for any lady or gentleman that wants a true premium denim experience, especially for those who struggle with the fit of jeans (story of my life). It makes sense right? If you are going to pay a premium denim price for a pair of jeans, why not get something that is made especially for you, I like to call it jean couture!
Make sure you stay tuned for [part 2] of my den.m bar visit, where I go back to the store for a jean fitting.
den.m bar is located at:
111 W. 7th St., #R3
Los Angeles, CA 90014
for appointment inquiries: info@denmbar.com
you can stay up to date with den.m bar on

Facebook

and

Twitter
(they always have events for the LA Art Walk)
make sure you stop by and check them out!
xx
Ari