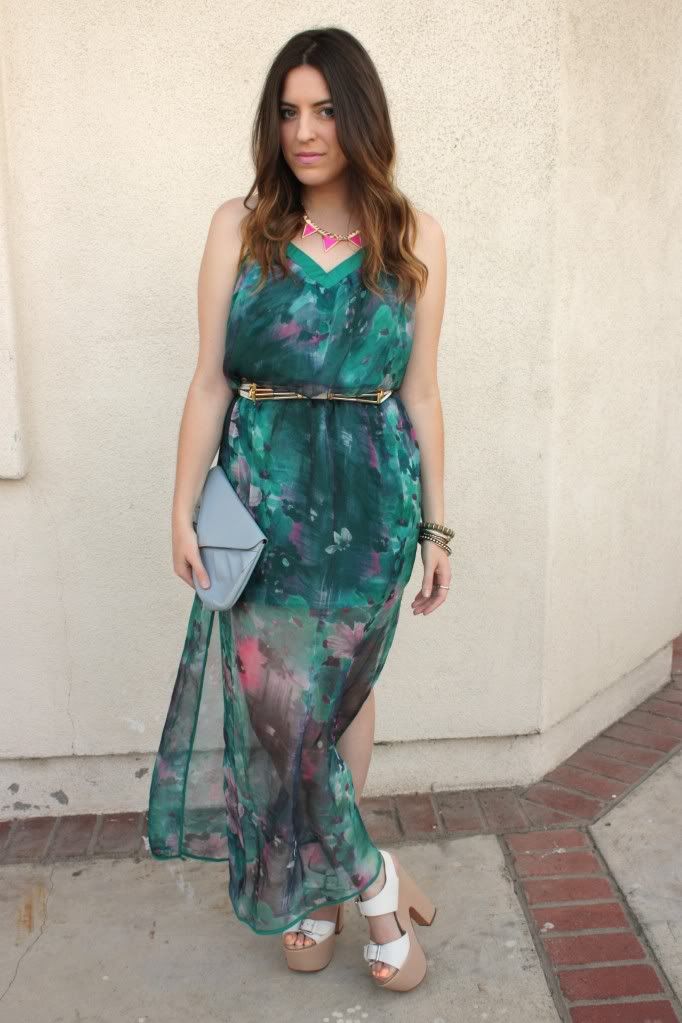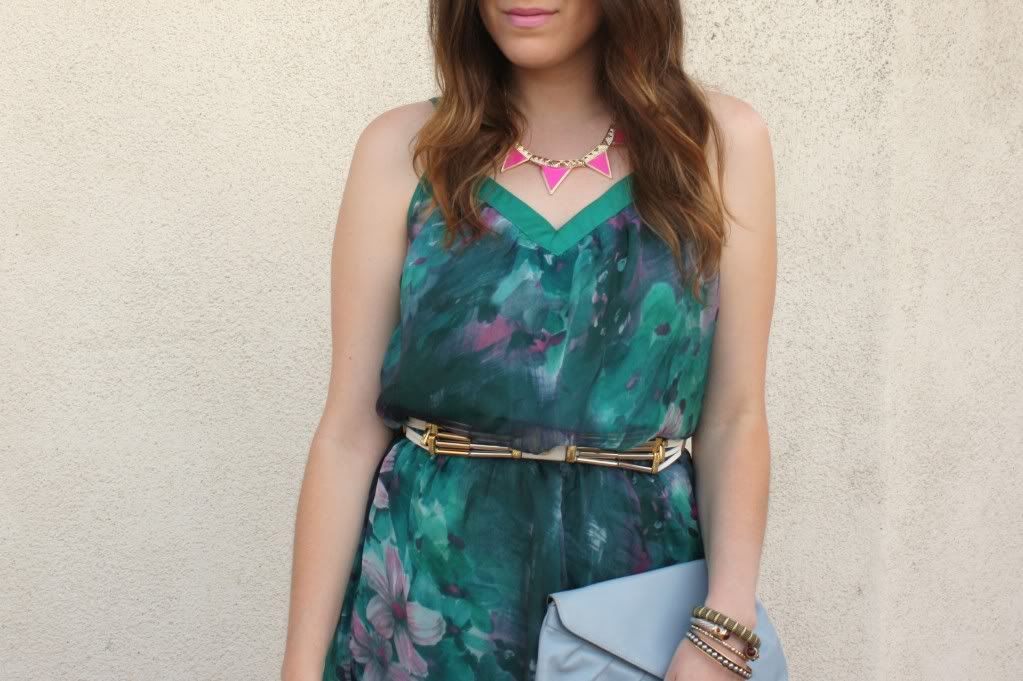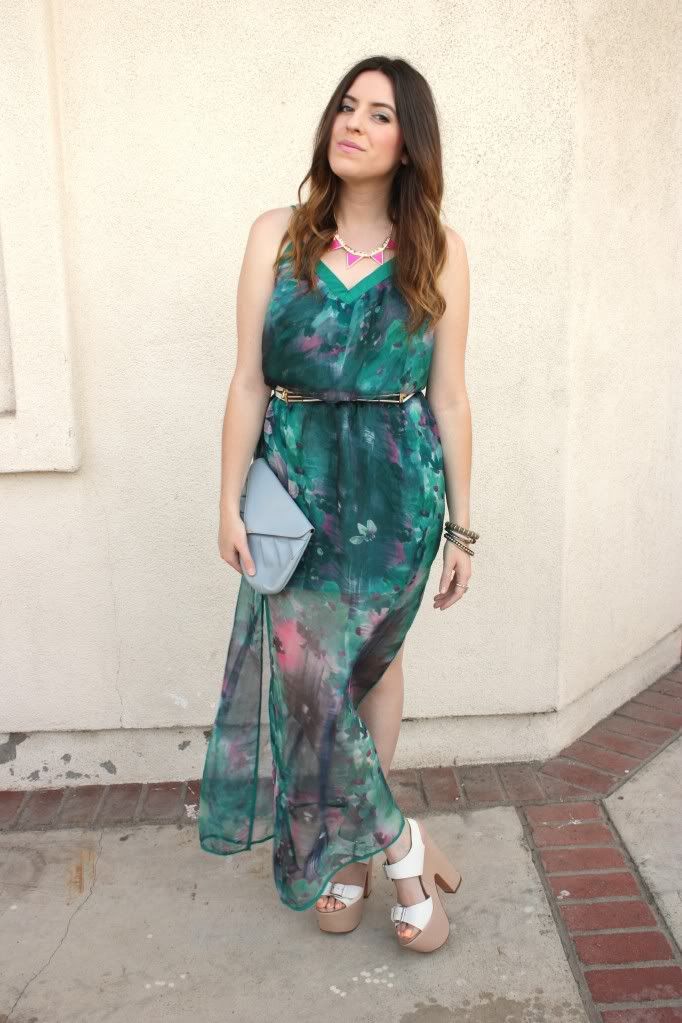 dress: c/o

Sugarlips Apparel

/ shoes:

Bruner Platform (now on sale)

c/o

Report Footwear

/ clutch: vintage / belt:

Golden Rags Vintage

/ necklace:

Shop LA Catrina
Sometimes the perfect, flirty dress hanging in the closet is what gives us the urge to dress up. In this case, this Sugarlips sheer floral number was the dress that made me want to get all dolled up. We are approaching somewhat of a heat wave here in LA, where all I want to wear is my favorite pair of high waist shorts, oversized tee and flat tan sandals. This fabulous floral water color print dress made me ditch my usual summer uniform and go for a "girlier" look this past weekend.
Tell me what certain pieces make you want to get all dolled up!?
xx
Ari