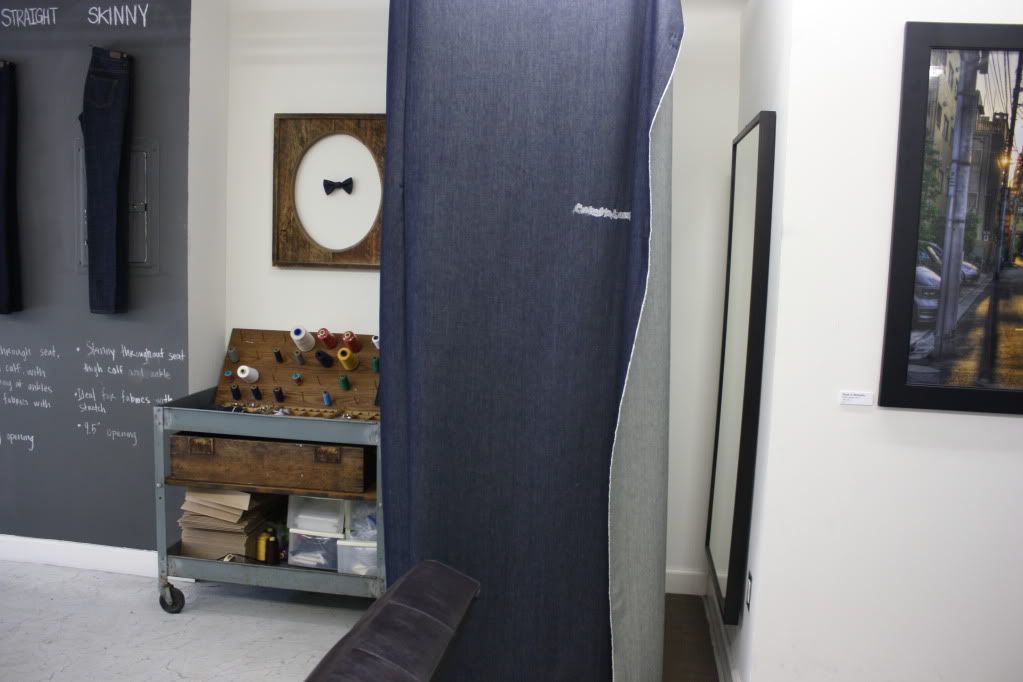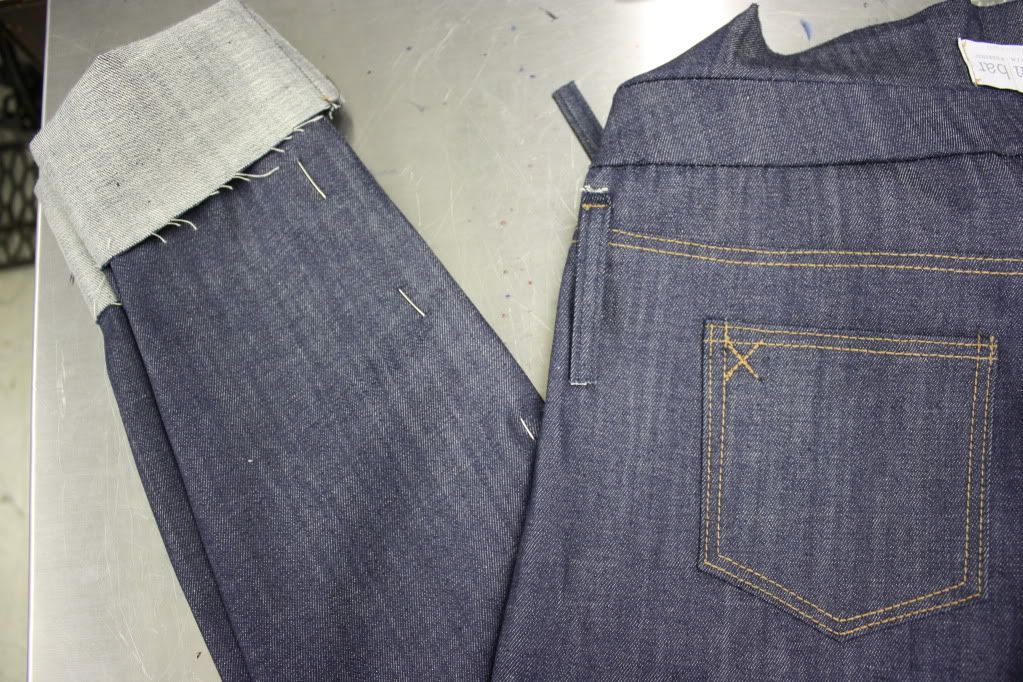 You might remember my

previous post about Den.m Bar

in Downtown Los Angeles. Well, here is a little peek and update! These images are from my fitting a few weeks back. Since the jeans are being custom made and designed, there is a lot of attention to detail that goes into every part of the jean's construction. Upon my arrival, my jeans were ready for me to try on and there were only a few adjustments to be made in order to get that tight, skinny look I require all my jeans to have. Stay tuned for the finished product!
click here for more on Den.m bar and their custom made jeans
xx
ari