What I Wore: Back in School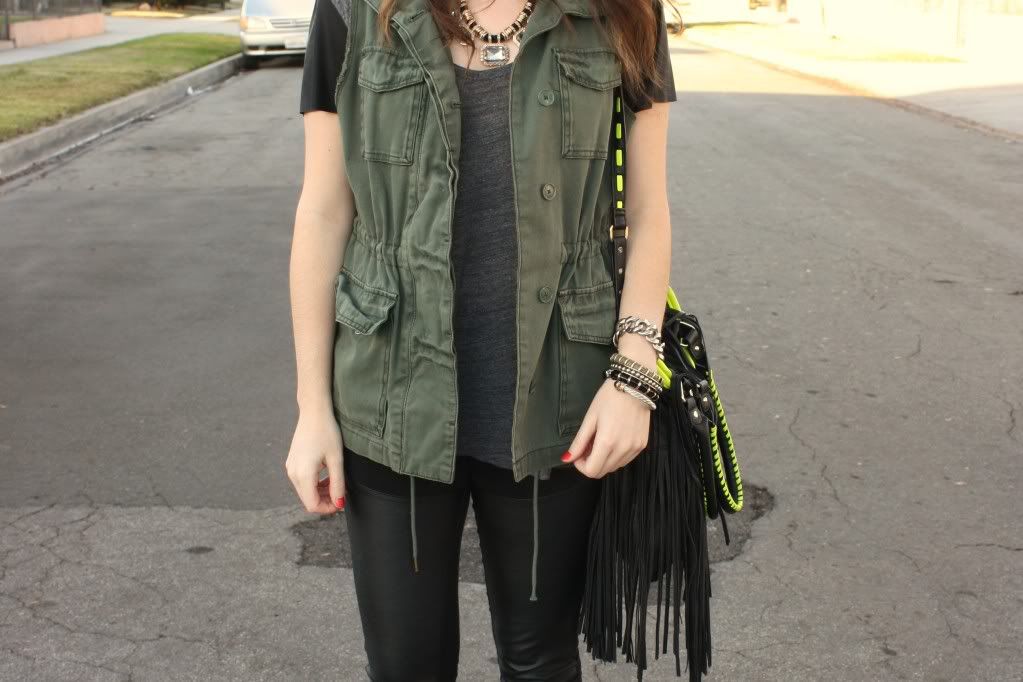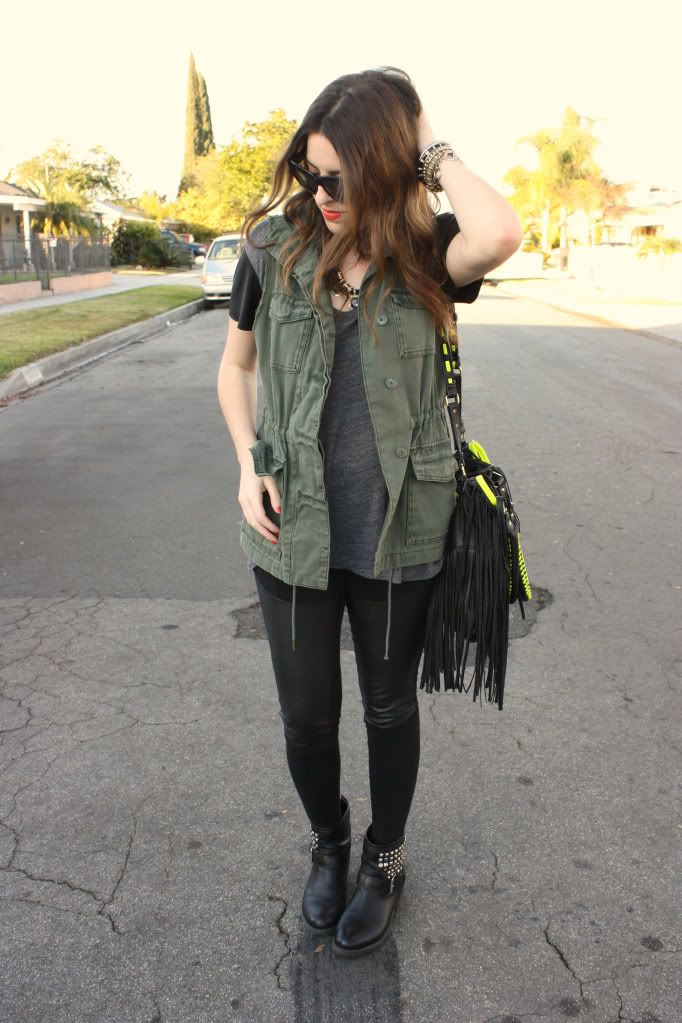 I have noticed (as I am sure you have too!) that I rarely post my everyday casual outfits here on the blog. I will confess that the reason behind the lack of "bummy" outfit posts on my behalf is that I rarely have time to come to a complete stop during my busy days in order to snap photos. Another reason being that I can't help but feel that there is nothing "new" "it" or "special" about my "everyday" "rushing out of the house" outfits. As some of you may know, I am now a full-time student. Being a full-time student has recently changed my wardrobe options, my shopping habits and yes even my footwear choices. With this outfit post I wanted to share with you my "go-to" everyday school style. Some of my everyday "school wear" best investments have been leggings with a special details (in this case faux lather patches) another of my favorite pairs are my velvet ones, flat/ comfy bold boots, converse sneakers, my army vest (you can layer it over EVERYTHING), loose and comfy tees and knit sweaters and lastly.... STATEMENT NECKLACES, trust me these babies are what in many cases MAKE the outfit!
tell me, what makes up your "everyday"style?
xx
Ari