What I Wore: Mixing Textures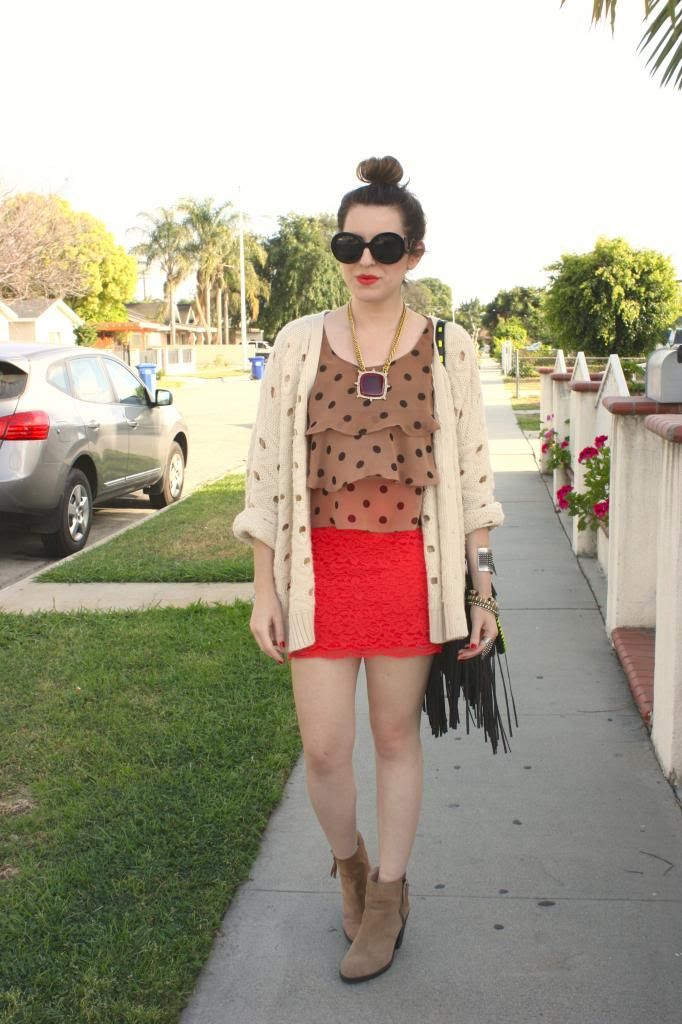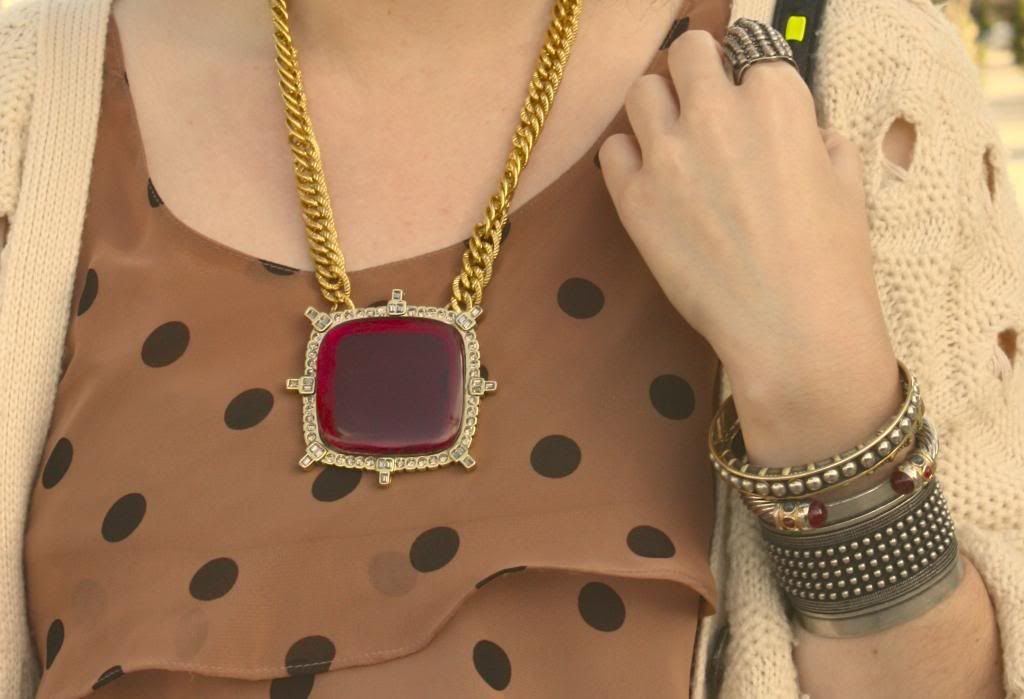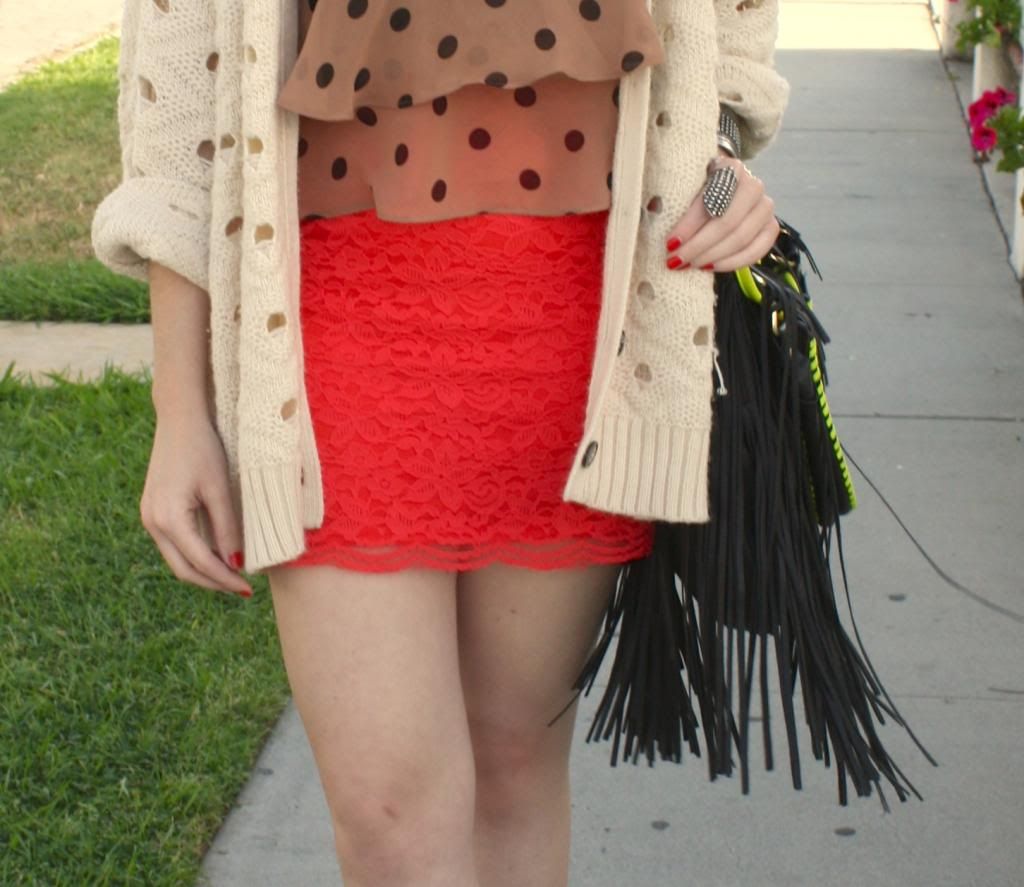 top:
F21 (old) /
skirt:
H&M /
cardigan:
G-Stage (old) /
purse:
Steve Madden /
necklace:
c/o
Shabana Khan Jewelry
/
shield ring and cuff bracelet:
c/o
Boera
I am and have always been an "accessory" girl. Meaning that I love, adore and can't live without accessories. Shoes, handbags, jewelry and sunglasses are my go-to. I will usually make an accessory purchase before I purchase any other fashion item (actually anything else including gas!) However, as of late I have noticed that I have been wearing the same accessories over and over and over. My favorite jewelry pieces, favorite sunglasses, favorite purse and favorite shoes keep me happy, I guess the saying "If it's not broken, don't fix it" applies here.
I am looking forward to writing a little more from now on and getting a little more personal here on the blog. Over the last year I have grown immensely in many ways and I am more than happy to share my random and good spirited thoughts. I also want to share more on how my little journey to becoming a professional in the fashion industry is going. I am nowhere near where I want to or intend to be at, but I at least (and finally) know that I am on the right track and one step closer. If I can inspire just one person to follow the path they desire then that makes me immensely happy because at the end of the day that is exactly what I am doing.... moving forward through all the obstacles that present themselves one step at a time.
abrazos
xx
Ari