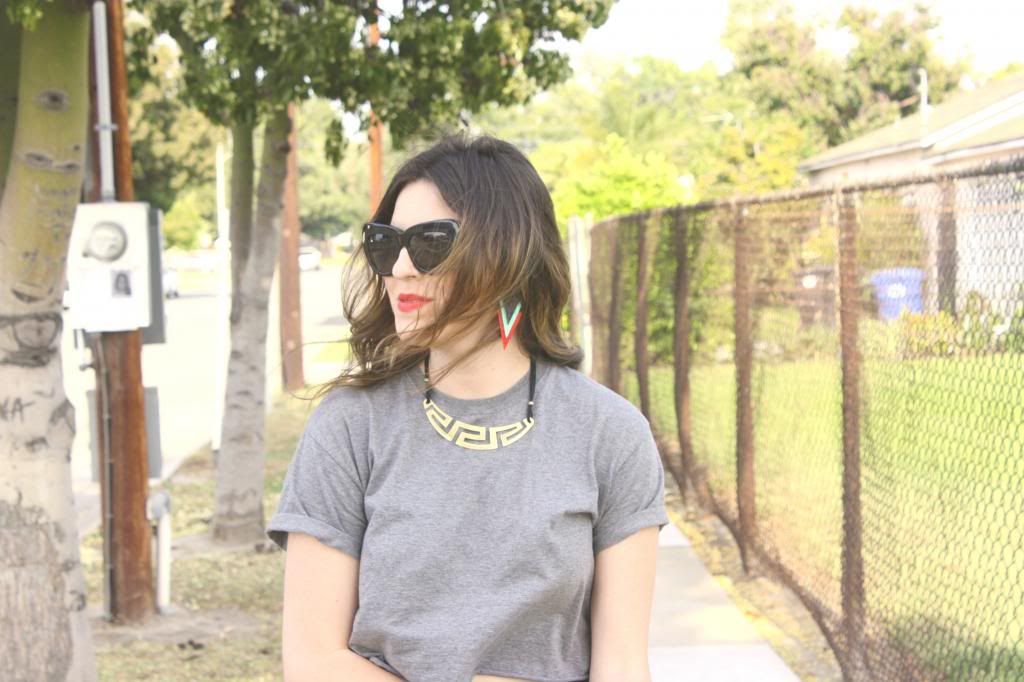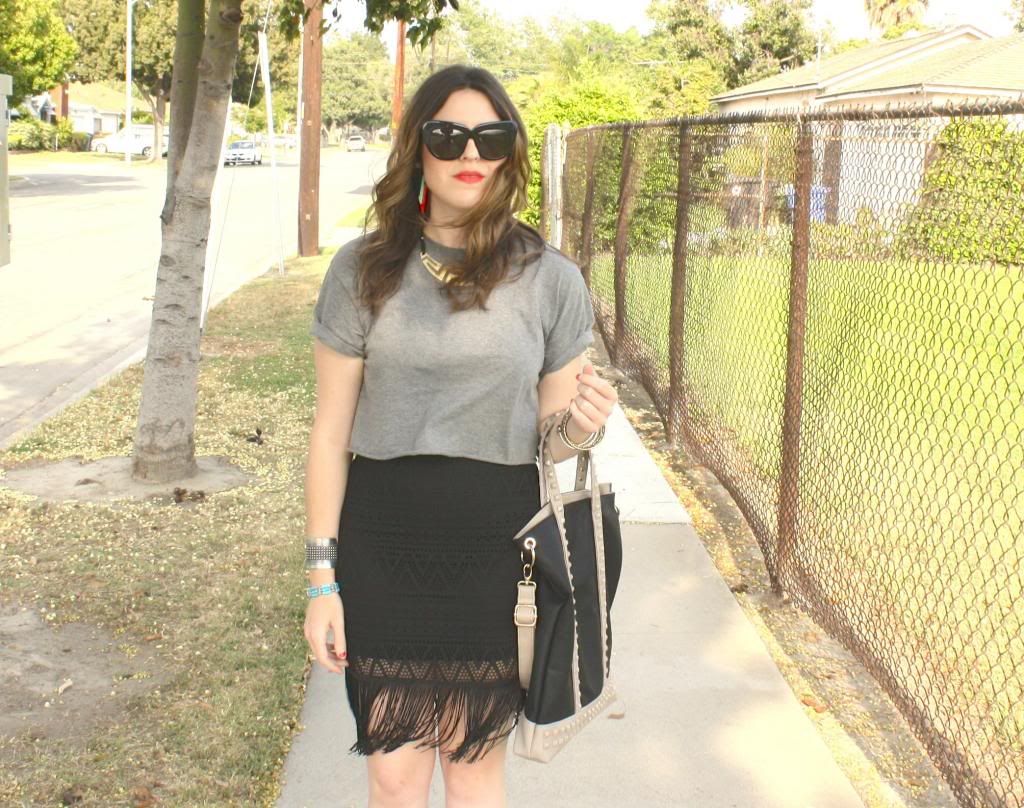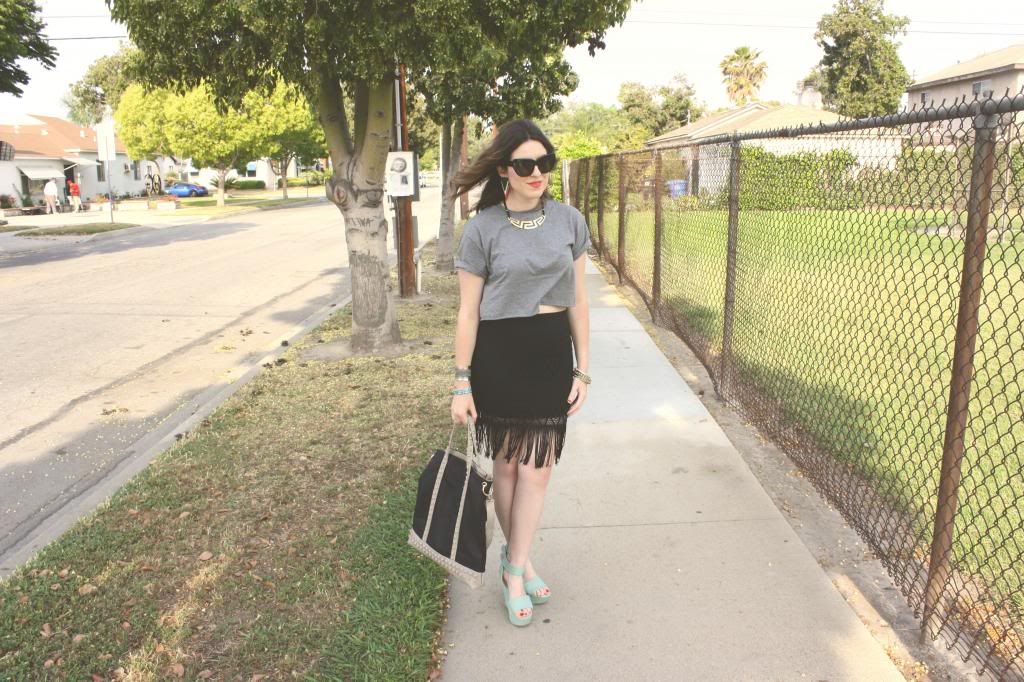 t-shirt:
DIY cropped
Hanes
men's t-shirt /
skirt:
H&M /
purse:
c/o
Vieta Handbags
/
shoes:
c/o
Sole Society
/
sunglasses:
HOH 1960 /
earrings:
c/o
Vivienne Kelly
/ necklace:
Shop LA Catrina
/
cuff:
c/o
Boera Jewelry
Busy, no time (or money) to shop so what do I do? I resort to my handy fabric scissors and grey men's Hanes t- shirt. Yes, that is exactly how desperate I was the morning I was trying to put this outfit together. I cut about six inches off from the bottom, rolled up the sleeves and tadaaa, I now have a basic grey tee which I am obsessed with. I love wearing funky and bold jewelry, so this new "tee" serves as the perfect canvas for my beloved statement jewels.
p.s. I broke my " no earring rut" thanks to my amazing hand painted
Vivienne Kelly Jewelry
wood earrings!
abrazitos,
Ari