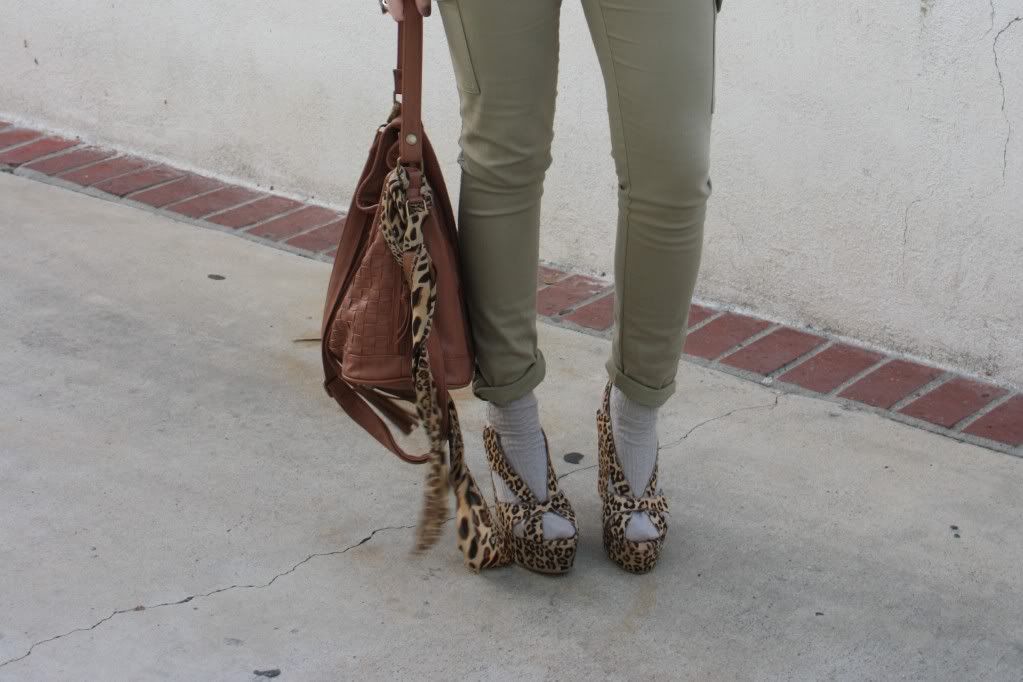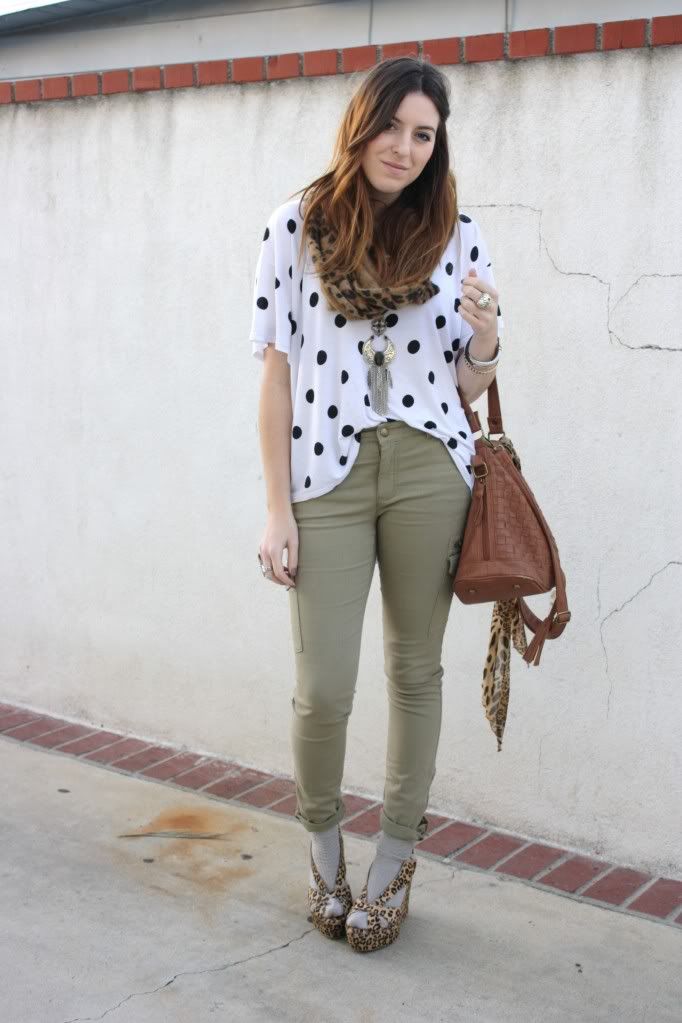 H&M polka dot tee, H&M Cargo pants, NORDSTROM RACK scarf, JEFFREY CAMPBELL mariel wedge, F21 necklace, ALDO bag

A very casual and laid back outfit. Can you tell that I am STILL obsessed with mixing my prints? Not sure if I will ever get over this print mixing obsession, good or bad... not sure. Yesterday I went to my first football game ever, not sure how I feel about it since I am still way to tired to tell. Yesterday was my sport Saturday, so I am hoping today will be my fashion Sunday. Hoping to shoot some outfit pictures, and get some Christmas shopping done.
Hope you all have a lovely fashion Sunday ;)!
Xo
aRi